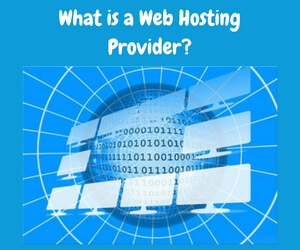 So, you're thinking that 2017 is the year you'll build a website. But you still have a lot of questions on your list, like
what is a web hosting provider
? Fortunately, that's one question we can tick off your list pretty easily.
Trust me; I do remember feeling a lot of confusion before I launched my site because of all the new and unfamiliar jargon. Hosting was a bit of a mystery to me, and I really wasn't sure what direction to go in. But I sorted it out, and I can help you get comfortable too.
This is such a critical topic because reliable and secure web hosting is essential to the success of any website. So…fix yourself a cup of steaming coffee, sit back, and prepare to learn the fundamentals of hosting and hosting providers.
Web Hosting
A web hosting provider is a business entity that provides all the services and technologies needed for readers to view your website on the Internet. Hosting providers rent storage space on their industrial-strength computers called web servers where your website files will reside. They also ensure Internet connectivity.
There are multiple hosting companies to choose from, and most offer a wide range of packages at various price points. The services included in your package will impact the user experience of your site visitors in addition to your wallet, so you'll want to choose carefully.
Web hosting options include free hosting plans, shared servers, managed WordPress hosting, cloud servers, Virtual Private Servers (VPS), and dedicated servers. The cost of web hosting may range from nothing to hundreds of dollars per month depending on capabilities and features offered.
If you are interested in creating and growing an online business, it is vitally important to understand and evaluate the features of a hosting package. Insufficient resources will impact the success of your website. On the other hand, choosing a hosting package that is more robust than you need will adversely affect your budget.
Factors to Consider When Choosing a Hosting Package

CMS Platform
What website builder will you be using to create your site? There are many options available, but I strongly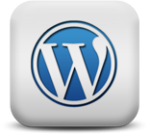 recommend going with WordPress.
Why?
WordPress is the most popular content management system (CMS) on the web for a reason. It is a free and open platform which means there are thousands of themes you can use to design a site that has the look and feel you desire. Additionally, there are an enormous number of plug-ins to choose from to enhance functionality.
Storage Space
Web servers store all of the content for your website including pages, posts, text, images, video, etc. on hard drives. The typical small to mid-size website requires less than 100 MBs of storage capacity so it shouldn't be a huge issue. That said, beware of unlimited storage claims.
Hard-drives are physical hardware. Unlimited storage is technically impossible, and at some point, the combined requirements of all users on shared devices will exceed limits. Make sure you understand what those limits are and allow for the growth of your site over time. Remember, if you have a blog you're continuously adding content and increasing your storage requirements.
Bandwidth
Bandwidth refers to the volume of data that may be transferred from the server to a visitor to your site. Your traffic will determine the amount of bandwidth you use. Bandwidth is also impacted by a feature-rich site because images and video require more bandwidth than text.
Many web hosting packages specify unlimited bandwidth. Be cautious! Read the fine print and ask questions. Resources are never unlimited, and you will want to understand the consequences if your bandwidth requirements increase.
Initially, a new site will not have a lot of steady traffic. But, of course, you are anxious to change that. Raise your hand if you want more eyes reading your content and more potential customers visiting your site. 
Reliability
The Internet is open for business 24/7 all year round, and you want your site to be up and running whenever readers (potentially from around the globe) desire access. No host can guarantee 100% reliability, but you want uptime to be in excess of 99%. Read recent reviews of the provider to be sure their customers are not experiencing excessive downtimes. If your site is down, many readers will not try again.
Server Speed
Fast page loading speeds are imperative for websites and a key factor in defining the user experience for your site. Bottom line, readers will not wait for a slow loading website.
Support
Is round-the-clock support included with the hosting package? Can you access support personnel by phone, email, or only through forums? If your site breaks, you will want to get it back up as soon as possible, and you will probably need assistance.
Security
Will your site have robust security features to protect your privacy and prevent hacking, spam, and malware issues? If you intend to run an e-commerce site, does your package include an SSL certificate? How often will your site be backed up? The ability to restore your site from a recent backup is critical because let's face it, stuff happens.
Email
For a business website, you will want the ability to create site-specific email accounts. How many accounts can you create? Can you forward emails to another account?
Cost
We all have to work within a budget. The cost of the service will naturally play a significant role in your web hosting decision. But I've deliberately addressed cost last because if you haven't considered other factors and you make your decision solely based on monetary considerations alone, you are unlikely to achieve a satisfactory web hosting experience.
Free website hosting has obvious appeal and may be a great option if you are interested in a personal blog that you can use to keep in touch with family and friends or simply share personal thoughts and opinions.
For many reasons, it's probably not a good choice for a business website. With a free site, the hosting provider will typically display ads on your site to recover the cost of providing services. In most instances, you cannot remove the ads, and you face many limitations. Make sure you understand the restrictions before you waste time on this route.
SiteRubix – My Recommended Web Hosting Provider
SiteRubix is my personal choice for a web hosting provider, and I couldn't be happier with my choice. The SiteRubix platform is powered by
Wealthy Affiliate
and represents the best in high-speed, reliable, managed WordPress hosting.
The chart below describes the awesome hosting features I enjoy as a premium member of Wealthy Affiliate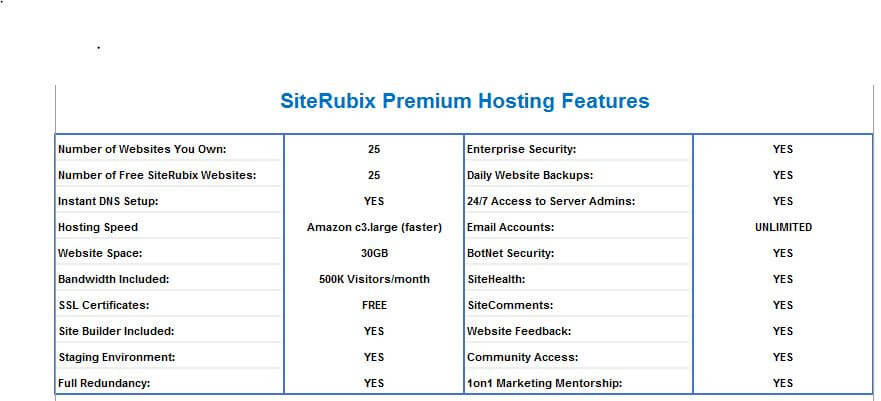 The #SiteRubix platform represents the best in high-speed, reliable, managed WordPress hosting.
Consider also that superior hosting with the SiteRubix platform is only one aspect of membership in Wealthy Affiliate (WA). The WA community is a large and growing online marketing training center with more than 100,000 members.
Step-By-Step Task-Based Training
WA provides extensive hands-on training that will walk you through all aspects of creating an online marketing business. You can quite literally create your first website with four mouse clicks and view it live on the Internet in moments. Your membership also includes a keyword research tool that is invaluable in creating content that ranks in Google and draws traffic to your website.
Two Membership Levels
Let's talk about the two membership levels offered by Wealthy Affiliate.
Starter Membership – A starter membership is 100% free to join (no credit card required). This is where you should begin your online journey because there are absolutely no risks or continuing obligations involved. It's your opportunity to check out both SiteRubix hosting and the WA community.

2 Websites
SiteRubix hosting and website builder
10 video-based, task-oriented lessons
Your choice of 12 beautiful WordPress templates
Access to support and the WA community for 7 days
A Starter Membership is not a trial. You will lose access to the community and 24/7 support after the first 7 days; however, you keep the websites and can stay on as a free member for as long as you choose.
Premium Membership – A premium membership opens up a world of opportunity for online entrepreneurs including amazing training, resources, hosting and online community support.

Host up to 25 domains that you own
Host up to 25 free SiteRubix websites
a marketplace where you can purchase domains
7 Levels of Certification Training including over 100 lessons
Full access to the WA community where new training is published by members on a daily basis
All of the SiteRubix hosting features included in the chart above
I joined WA as a free member just about a year ago. I spent 7 days exploring the site, created my first website, and completed my first 10 lessons. After finding the experience exciting and energizing, I made the decision to become a premium member. A year later, I have no regrets and no plans to leave WA.
What is the Cost of a WA Premium Membership?
The cost of a premium membership, with all of the advantages discussed above, is $49 per month. There is also a more cost-effective annual membership available for $359 per year. That works out to slightly less than $1 per day which is a gonga deal and one I opted for a few months back.
First Month Bonus
If you decide to upgrade to a premium membership within the first 7 days, you will receive your first month at a deep discount of $19. Payment of this discounted price unlocks all training modules and gives you an additional 30 days to assess everything and thoroughly kick all the tires before paying full price.
Sweet!
I encourage you to take full advantage of the Starter Membership so that you can make an informed decision that's right for YOU!
Ready to Change Your Life?
Click the Button Below to Start Your Online Journey Today!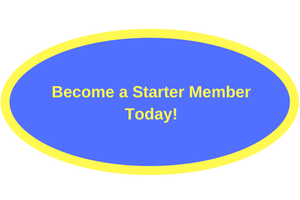 Summing Up
My hope is that you can now comfortably answer the question, what is a web hosting provider? Hosting is absolutely essential to the success of any online business, so please ask any remaining questions in the comment section below.
If you liked this post and found it helpful, please share it on your favorite social media platform. Good luck with your online endeavors!