Once the haven of technical gurus, Blogging has entered the mainstream in a big way raising a lot of basic questions like what is the definition of a blog? Or, why do people blog? Or perhaps, I'm intrigued but how do I start my own blog? These are all great questions, and we're going to answer them all today.
My retiree readers may well be confused (I know I was) because not only has blogging exploded but the nature of blogs has evolved. Every day millions of people just like you write on their blogs. Bloggers can reach a global audience each and every day with ease, and many find this power intoxicating.
Let's explore blogging and begin with a definition and description.
What is the Definition of a Blog?
A blog is a website that is updated on a regular, on-going basis through chronological entries called posts where the most recent entry appears first. Initially, blogs were personal online diaries that reported mundane details of everyday life. Such blogs still exist, but the scope of blogging is greatly expanded from those early days. There are blogs devoted to pretty much any topic under the sun.
Today, blogging is far more than a form of journalling. A blog can function as a full-fledged home-based business, and many focus on content marketing. Many blogs provide commentary on a narrow subject for a niche market. Others, such as lifestyle blogs, cover broader and more eclectic subject matter. It's a place where you can express yourself by sharing information, thoughts, and passions.
Characteristics and Benefits of Blogs
Here are some of the unique characteristics and beneficial aspects of a blog:
Blogs deliver fresh content because they are updated, and new content is added on a regular basis. Web sites that do not contain a blog tend to be far more static.
Blogs tend to be written in a conversational style and allow readers to engage further by commenting, providing feedback, and asking questions.
Search engines love the new content and dynamic aspect, so blogging is viewed as a great search engine optimization (SEO) tool.
Why Do People Blog?
People blog for all kinds of reasons. The Internet is a communication medium of unprecedented reach where every human voice can be heard. It's a platform to share knowledge, opinions, and views where you can educate and inform your readers about various topics.
Businesses can use blogging to dramatically increase their online visibility and help customers to find them. Blogs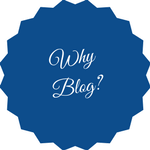 are a super way to keep customers up to date and inform them about new products or services. Marketers can use blogs to build trust and rapport because customers can interact by leaving comments and asking questions. In fact, each blog post can become a discussion that helps you build relationships with readers and other bloggers in your niche.
Blogs can readily be shared on all social media platforms which increases your reach and takes customer relationships to a whole new level.
Of course, the ability to earn money is a key motivator for many people. You can make money with a blog in a variety of ways. Some people sell their own products or services. Others employ advertising or promote the products of others as an affiliate marketer. If customers follow your blog and frequently return to find out about deals or to read your latest tips, they are far more likely to spend money on purchases from your site.
One excellent way to learn about blogs and become comfortable with the concept is to read a few. You can leave some comments, ask questions, and even bookmark your favorites.
Eager to try blogging? Read on!
How Do I Start My Own Blog?
There are a vast number of potential options available for starting a blog. Enough to be confusing and maybe a little intimidating 
 But it doesn't have to be difficult. One offshoot of the enormous popularity of blogging is a huge demand for tools that simplify the process. You see, most of the blogging minions have no technical skills whatsoever. I can sure attest to that one!
So, let's look at what you need to get started and bring your blogging goals to fruition. Here are the necessary steps:
(1) Decide On a Topic
This is pretty obvious but certainly a critical decision. You'll be writing posts on a regular basis so give this a lot of thought. What do you enjoy? Where do your passions lie?
(2) Select a Platform
This is a program that allows you to create a design for your blog, write and edit your posts, and publish your epic content on the web. If you picture a deluxe version of Word, you won't be too far off. I recommend WordPress. There's a reason why more than 75% of all blogs use this platform.
(3) Obtain Hosting
Hosting essentially involves renting space on a server. I have state-of-the-art hosting for my site on the SiteRubix platform.
(4) Choose a Domain Name
This is a specific and unique web address where readers will find your blog content.
(5) Blog On!
Begin writing posts and adding your voice to the blogosphere!
If you've read my blog before, you know that I am a premium member of Wealthy Affiliate and strongly recommend this platform as an outstanding way for new bloggers to get their start. I recommend Wealthy Affiliate for several key reasons.
You can create a 100% free Starter Membership that includes everything you need to begin blogging immediately.
Your free membership includes 10 online lessons to get you started properly.
The Wealthy Affiliate community is a very large group of like-minded online entrepreneurs who are very supportive of each other. When most people try a new activity, they have questions. The WA community has answers.
You can read more about the advantages of Wealthy Affiliate membership in my earlier post, What is the Wealthy Affiliate Program and How Can YOU Benefit?
 Isn't it Time For You to Try Blogging?
Take the First Critical Steps With Wealthy Affiliate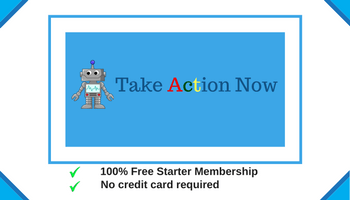 Final Thoughts
Are you one of my many readers who has really struggled with this frequently asked question, what is the definition of a blog? If so, you should now have a much clearer picture of this powerful and versatile communication tool. You also have a clear path forward if this is something you'd like to pursue.
Should you Blog?
When I heard this question posed, I answered with a resounding Heck, yes!
Over To You
How will you answer the question, should you blog? Do you have a passionate interest you'd like to share? Tell us about it in the comment section below and pull your friends and colleagues into the discussion by sharing this information through your favorite social media channels!
I look forward to responding to all comments!