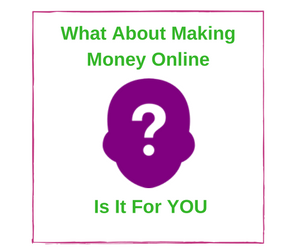 As a retiree
, I spend more than my fair share of time on the golf course. This question,
what about making money online
, comes up in casual chat quite often. The questions are no doubt influenced by my well-known affinity for all things Internet. Still, everyday activities often give rise to some of the best blogging topics. This topic being no exception, let's get started, shall we?
We've all heard and read the impressive stats. With 3 billion daily Internet users and trillions of dollars spent each year on Internet transactions, this is an excellent and very natural question! After extensive research, I reached the conclusion that making money online was a superb option for me. Perhaps you'll arrive at a similar conclusion.
What About Making Money Online At Home?
Have you retired also? Like me, have you wondered what's next? Please don't misunderstand me; the "me time" is fabulous! We've waited a long time for this, have we not? And yet, I felt the need for a bit of purpose to complement the leisure time. The ability to supplement retirement income online is also a compelling motivator.
Flexibility and freedom! These were key factors in my decision to venture online. Success requires time and commitment, but I can make these investments around my schedule and from any location where I have Internet access.
Rest assured; my golf course time will not suffer 🙂 With years of daily office commuting behind me, I find few things more pleasurable than opening my laptop at home. On a long-awaited recent trip, I was also able to conveniently squeeze in time for my site. In other words, my comfortable retiree lifestyle is not in any jeopardy. Quite the contrary! My horizons are expanding, and my bucket list is growing!
Ways to Make Money Online
A myriad of ways exists to make money online from the comfort of your home. I can't even begin to discuss them all. I can pretty much guarantee that no one would be willing to read an article of that length 🙂 But let's talk about a few of them. Hopefully, this list will get the cogs turning, generate some excitement, and inspire you to give one or more of these ideas a try.
Use Your Talents and Make Something
I know so many phenomenally creative and talented individuals! Woodworkers, quilters, gourd artists, pine needle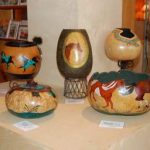 basket weavers, knitters, and painters, just to name a few. What about creating a website to display and sell crafts? It can be a website for an individual artist or a club.
A website is a far less expensive option than a brick and mortar store and has the potential to reach an infinitely broader audience. If you don't want to create your own website, consider establishing an online store through Etsy.com. Joining Etsy and starting a shop is free. More than a million independent vendors of handmade goods have chosen this option to enter the online world.
Share Your Thoughts by Writing
There are many small business website owners or bloggers who routinely outsource content writing. If you enjoy writing articles, you might want to explore the possibilities available through organizations such as freelance.com or fiverr.com.  As with many things, there are downsides. Initially, freelance writing assignments tend to pay poorly; however, as you build a portfolio over time, you may be able to increase your fees. I very much prefer content writing for my own website, but I'm always aware of other writing gigs out there, and I may branch out and try it.
Find Items to Sell on Ebay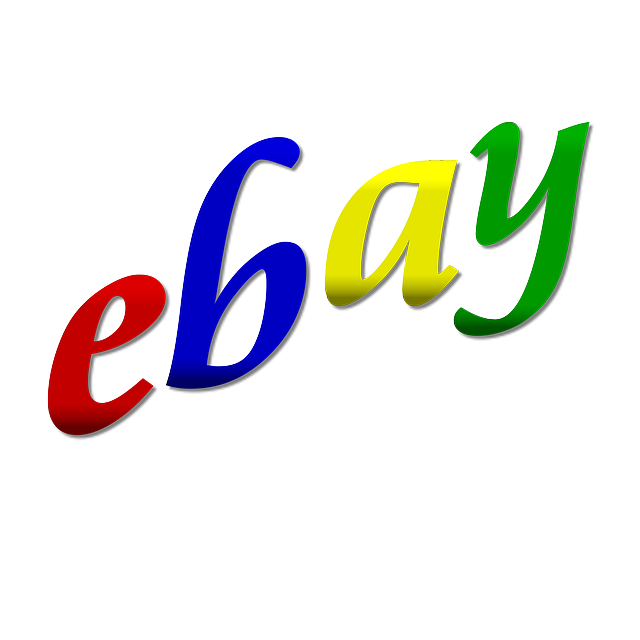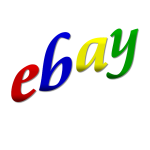 Is your attic, basement, or storage shed filled with items you no longer need or use? Sell your unwanted items on Ebay! The old adage is certainly true, one person's trash is often another person's treasure. Learn 
how to sell your unwanted items on Ebay
and turn "stuff" you don't want into cash that you do want. You might also consider buying estate and yard sale merchandise and reselling these items through Ebay at a profit. Listing items for sale is free. Naturally, there are transaction fees when you make a sale that you will need to consider in setting your prices.
I suggest you spend some time exploring Ebay. You can see how products are listed and described. The diversity of products is astounding! I think I believe Ebay's claim that if it's available anywhere, it's available on Ebay. You might also consider participating in Ebay as a buyer before you attempt to sell. This participation will give you some helpful experience with the process.
My Personal Favorite – Affiliate Marketing
Without a doubt, Affiliate marketing is my top recommendation for making money online. This approach was my choice, and I've not looked back. There are several reasons why I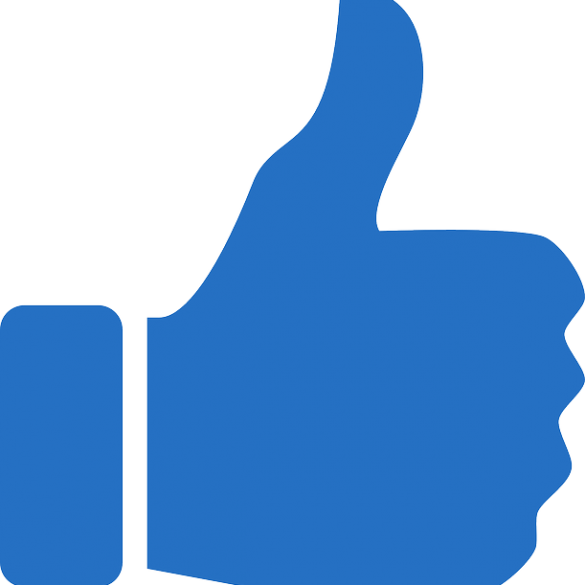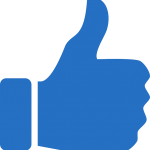 would give affiliate marketing a big thumbs up. One is what I think of as the simplicity factor. I do not deal with physical products or shipping. I earn commissions by promoting the products and services of others.
Another factor is the enormous potential involved. For any product you can think of, an affiliate program is available. If it's a good product (and I only promote products I use myself), there's a market for it. My earlier post, Is Affiliate Marketing for Beginners, will provide more insights into this fabulous option.
Achieving success as an affiliate marketer requires a website but have no fear. That's the fun part! You can check out my Getting Started Online page for an outstanding opportunity to build a website for free.
Join a Rewards Program
OK. This one is probably more about saving money rather than actually making money. Although, Swagbucks does offer limited opportunities to earn by taking paid surveys or watching videos. Here's a Swagbucks review that will show you how to make your retirement income go a little further each month. Ebates is another rewards program where you can earn cash back by shopping with some of your favorite retailers. Both of these programs are free to join, so there's only upside. Why not stretch those dollars where we can?
To Wrap Up
I've tossed out 5 enticing options in response to the question, what about making money online. Take action on 1, or more, to enrich your life! Please drop me a line in the comment section below with any questions you may have. I'd also love to read about your online experiences.
Please share this information with friends and colleagues who may also have this question.
To your success!