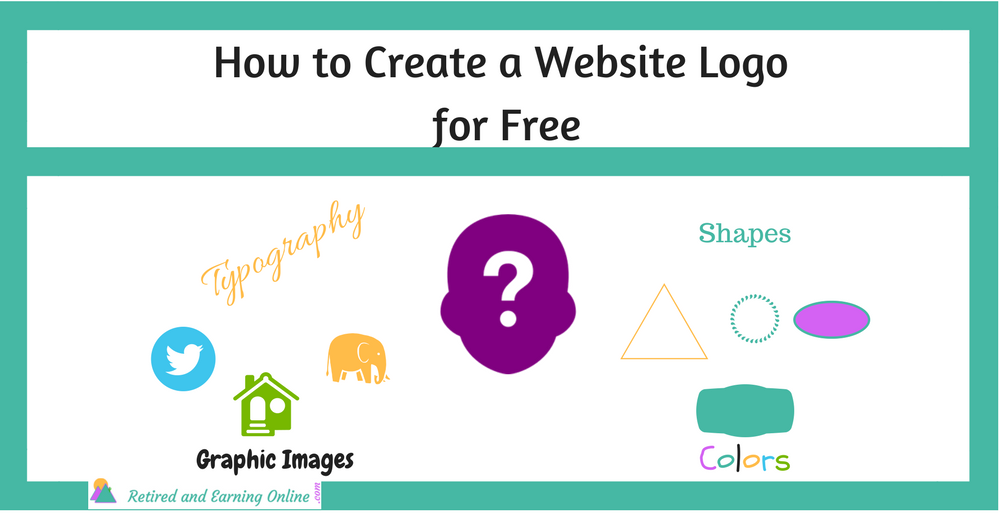 Update of a previously published blog post.
Have you created a distinctive logo for your new website yet? Or, maybe like myself you've revamped your site. Would understanding how to create a website logo for free with available online resources be super helpful? I'm happy to show you that a logo doesn't have to be expensive.
Even better, you can also use these same resources to spruce up your blog and add appealing imagery throughout your website. Most readers are visual and carefully selected graphic images will enhance their user experience.
Feeling brave? Be sure to read to the end of this post to both enhance your knowledge and also participate in a fun and engaging exercise with fellow bloggers.
Branding Your Website
If you're a relatively new website owner, you may not have given much thought to the concept of branding your website. And yet, perhaps you should. I'm referring to a relatively simplistic definition of branding here. The idea of creating a visual identity for your site.
Readers tend to remember images. Over time, if they see your brand image repeatedly, an association will form. That association will be a very positive one if visitors to your website consistently find quality, helpful information that addresses their questions. Content is king, first, last and always!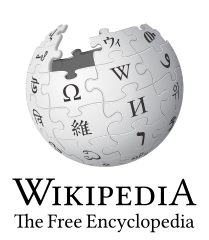 Logos are most often comprised of some combination of basic shapes, simple graphic images or icons, unique typography, and distinctive colors. This tends to be true of both basic logo designs (think Nike's Swoosh) and more complex representations like that of Wikipedia.
You could decide just to embellish the name of your website using eye-catching typography or colors that pop and can be woven throughout your website theme. I recommend experimenting until you find a design that you're happy with. Have fun with it!
Creating a Free Website Logo With Online Resources
I have found numerous free resources that are outstanding. At the end of this post, I will provide a list of sites you will definitely want to check out. But my two absolute favorite resources are Canva.com and images.google.com. Both sites are very user-friendly and contain numerous elements that are free to use. When used in combination, they become powerful.
A word of caution. Virtually all sites that offer free resources also sell resources. You need to be very careful that you do not violate any copyright laws. Some of the paid resources are also quite inexpensive and may be an option for you. Keep in mind that I'm a retiree and my goal is to supplement my retirement income not spend it 🙂
Find the Perfect Image

Many free images are available at images.google.com. Let's take a look at how you might go about finding and selecting images for a logo.
Just as an example, let's assume you have a golf site. The screen shot below shows a search performed for golf.
If you click on Search Tools, a secondary menu pops up. Choose Usage Rights from the menu. To find free images, choose Labeled for reuse.
Please note that while you do not have to purchase any of these images, some images require attribution. You can scroll through a gallery of choices to make your selection. Here is a possibility that might work well for a golf site logo.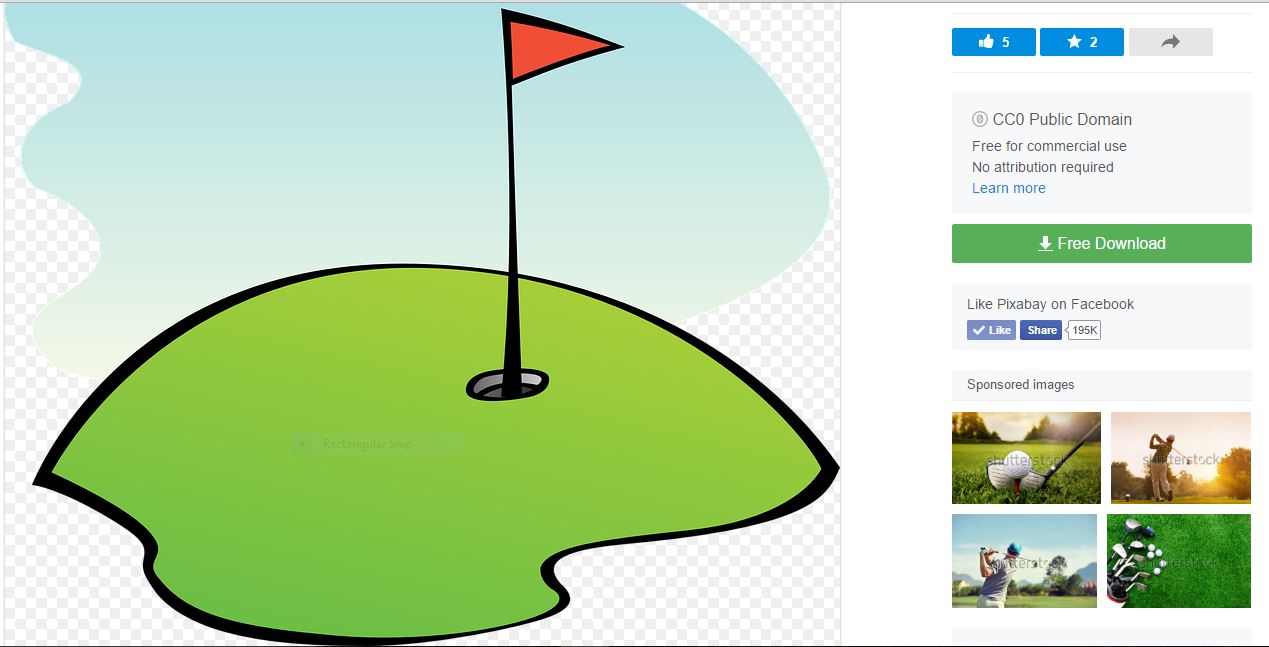 Clicking on your chosen image will take you to a screen with further details. In this instance, the image is characterized as CCO Public Domain. It states specifically that no attribution is required, so we're good to go.
Download the image and save it as a JPG file. As I'm sure you can see, this is a fabulous source of images on a wide variety of topics. In a few minutes we could easily find graphics for multiple niches such as the following: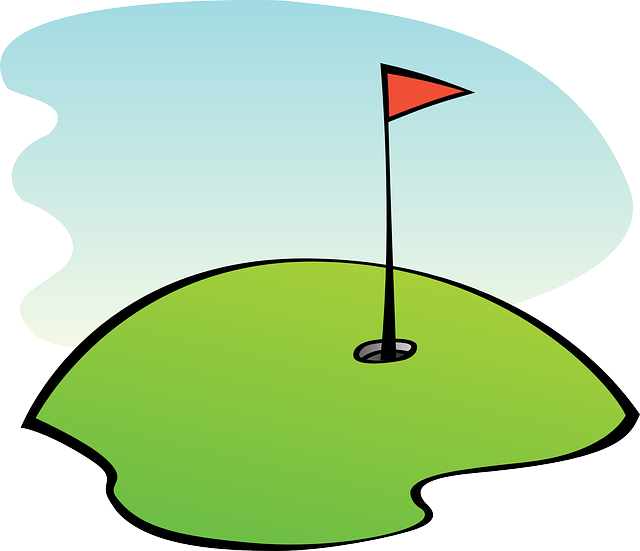 Golfing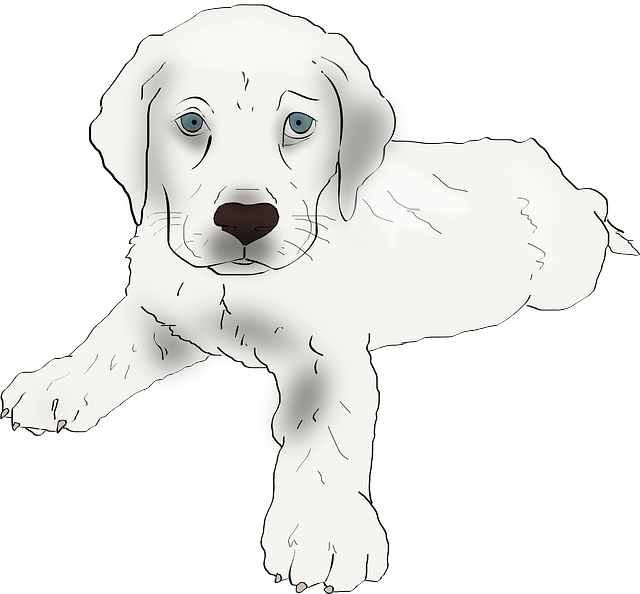 Puppy Training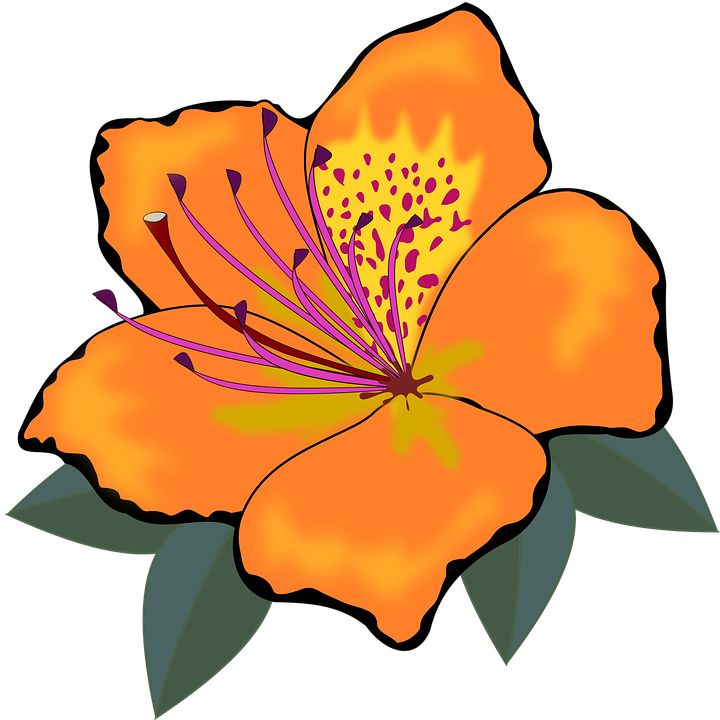 Gardening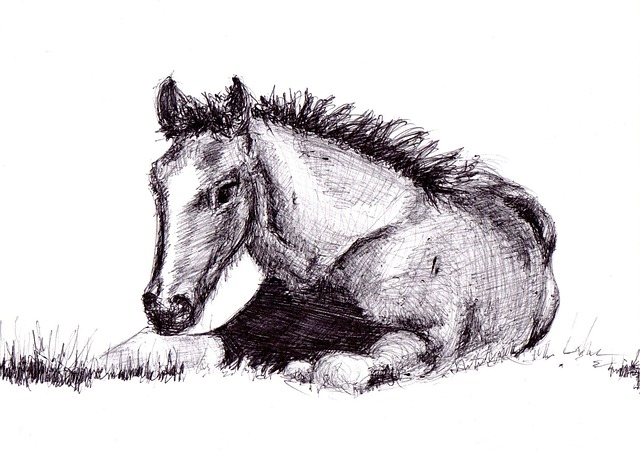 Horse Supplies
Navigate to Canva
Once you've chosen an image, you can use Canva to complete and polish your logo by adding elements such as a background and text. Alternatively, you can start with Canva and select from a wide variety of shapes, font styles, icons, and images.
Go to www.canva.com and fill in your information to create a free account. When you log in' you will see the screen below. Notice that there are a number of design templates available. You can also create your design using custom dimensions.
Enter custom dimensions for your website logo based on your theme recommendations or personal preferences. The size is something you may need to experiment with a bit. Just choose a good starting point knowing that you can always change it later.
You will then see the following screen and dashboard tools.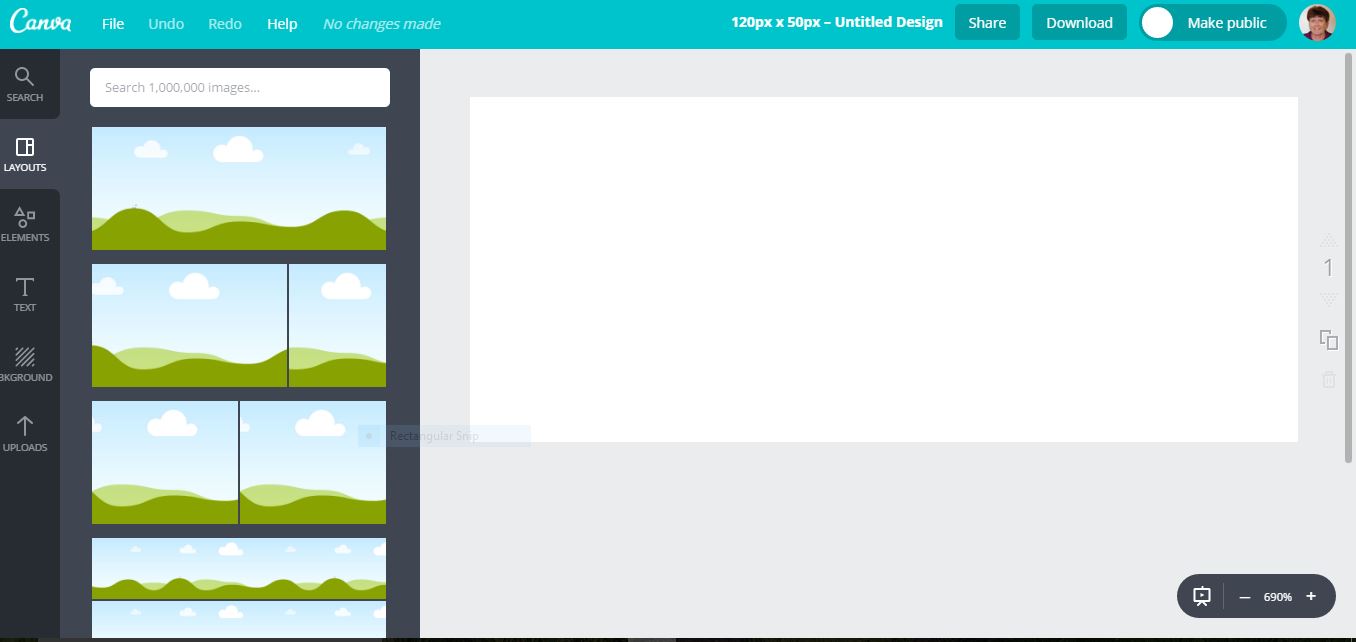 Think of this as a blank "canvas" similar to that a painter might start with. You can upload your saved image, size and crop the image, and annotate that image with text in a wide variety of fonts, sizes, and colors.
Canva also has a huge library of shapes, icons, and stock images you may like along with a broad color palette. Some elements are free, and many may be purchased for as little as $1. This is an awesome tool! I'm positive Canva will quickly become your favorite tool of choice.
Please view the video below to clearly see the amazing versatility of this free tool.
Creative Photography and Artistry
Keep in mind that you can easily incorporate your own photos and add any annotations you desire. If you have artistic talents, consider drawing your own logo image. You can then snap a photo of your drawing and upload your own art as easily as any other graphic.
I have not taken advantage of personal artwork. Alas, I don't have the skill of a kindergartener just learning to hold a pencil :). But I have seen this approach used very effectively by others.
Download Your Awesome Creation
Happy with your new logo? Download it as a PNG file and then upload it to your blog to initiate the exciting process of establishing personal brand recognition. Don't forget to add an ALT text attribute to your new logo.
See my recent post for the importance of this attribute from a Search Engine Optimization perspective.
More Information on Branding and Visual Elements
There are so many aspects and techniques to consider as you strive to enhance your website and develop traffic. I have the personal good fortune of participating in an incredible online community where sound advice based on personal experience is available daily (24/7 in fact) from successful entrepreneurs around the globe.
This superb community is called Wealthy Affiliate. Consider enhancing your knowledge by joining as a free Starter Member today. You can check out the advantages of membership on my Getting Started Online page or just click the banner below. We would love to have you join us!
Additional Inspiring Resources
More great resources you need to explore:
Wrapping Things Up
Was this post on how to create a website logo for free helpful? I've enjoyed sharing information on resources I've personally used, and I look forward to reading your comments below!
Will you share your website logos with us? What resources did you use (or do you plan to use) to develop your logo? Feel free to paste your logo images below and let us know if you'd like feedback.
If you found this helpful, please share this blog on your favorite social media sites.
Like It? Please Share It!
To your success!