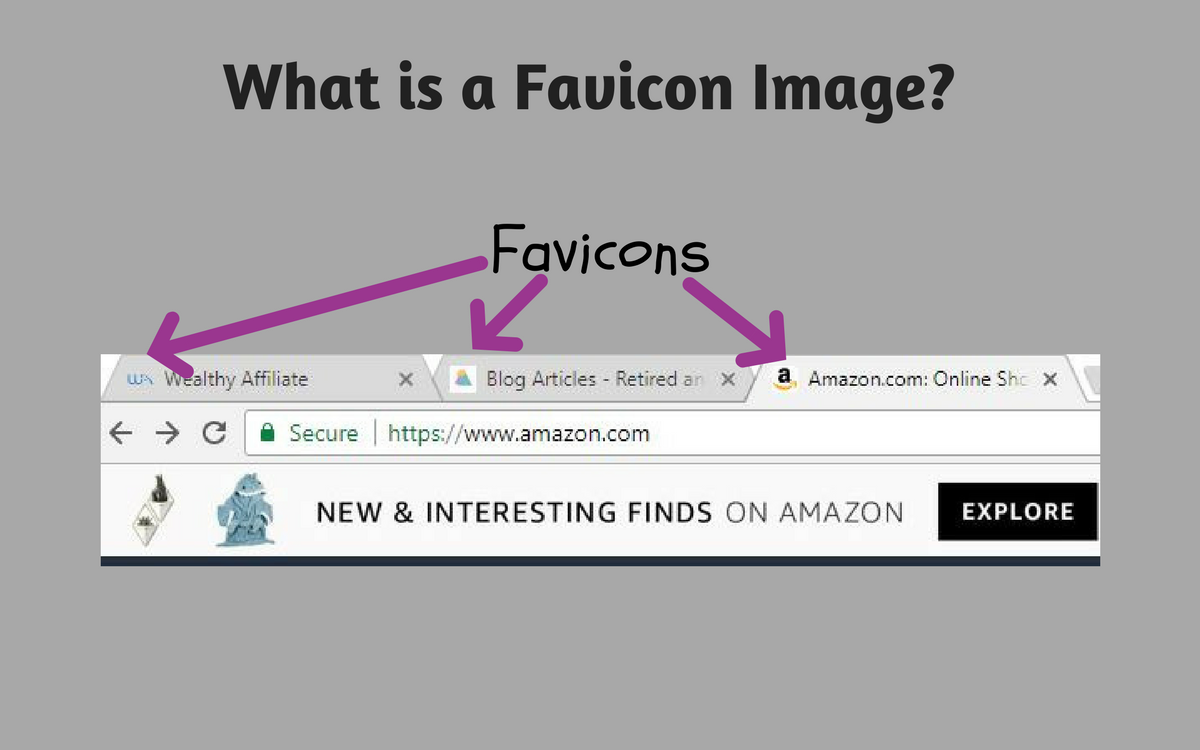 Can you answer the question,
what is a favicon image
? I know you're very familiar with these tiny graphic images even if you weren't sure what to call them before now. And yes, you really should have a unique favicon for your new website.
I have the opportunity to interact with a lot of new WordPress website owners. I've found that it's not uncommon for those new sites to still be sporting a generic, default favicon. So, I thought I'd talk about the benefits of creating and uploading a favicon that uniquely distinguishes your site.
Fortunately, WordPress makes adding a favicon very easy. If you don't have one yet, you can change that in a matter of minutes. In fact, this post includes a video that will walk you effortlessly through the entire process.
Shall we dive into the good stuff?
What is a Favicon Image?
A favicon is a graphical representation of a website that shows up next to the site's URL in a browser tab or a list of bookmarked pages. The term itself is a contraction of the words favorite and icon. If you're into history, the term and idea were first introduced in 1999 by Microsoft with Internet Explorer 5.
Why Should I Have a Favicon?
You should have a favicon for your site because it's an element of your brand and part of your online branding strategy. It's a very small thing, but it makes your site stand out. If a reader has several browser tabs open at once, favicons improve user experience because it's easier to identify each page. Navigation between pages is also quicker.

If you haven't chosen a favicon, a generic browser symbol will show up like the one on the right. Is that what you want? A symbol shared by thousands of other sites? Well of course not, right? You want something memorable that sets your site apart from others.
Need some inspiration? Click here to browse 80+ colorful and creative examples of well-known favicons.
A favicon has the added advantage of making your site look more professional. Sometimes, that extra attention to small details sends a subtle impression of quality. Remember, we're visual creatures by nature, so we tend to notice and process images quicker than text.
There are many online tools you can use to create a small square image to function as a distinctive favicon. Many organizations use their logo for this purpose. Typically, a favicon is 16 x 16 pixels in size, but some browsers can use larger sizes.
WordPress recommends uploading a square image that is at least 512 x 512 pixels. The image can be saved in several different file formats such as
How to Add a Favicon to My WordPress Website
Today, it's as easy as pie to add a favicon to a WordPress site without knowing any coding or messing with your Theme's code at all. Your favicon can be uploaded through the WP Dashboard by choosing Appearance, then Customize, and Site Identity.
As my regular readers all know, I'm a premium member of an online training platform called Wealthy Affiliate. I'm going to share a video below that's an excellent example of the type of training for which WA is well known. This particular video was created by a long-time member of the community.
Watch this video to see exactly how to find, edit, and upload a favicon image to your WordPress website to improve your online presence.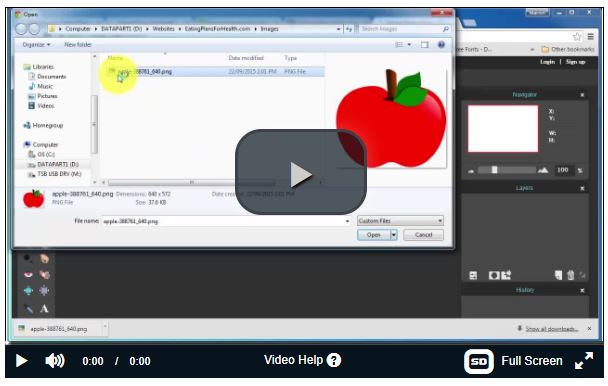 Don't have a website yet? We can help with that also. Go here to see a video on how to build a free website of your own.
Wrapping Up
I sincerely hope you found this post on what is a favicon image to be informative. I think we can all agree that a favicon is a simple and easy way of improving your online branding. And, we all want that, right?
Do you have a favicon for your website? Would you tell us about your favicon and how you chose it by dropping us a line in the comments below?
If you just followed the steps in the video and branded your site for the first time, give us a woohoo! We'll be sure to check out your newest website addition!
If you found this information helpful, will you please share it on your favorite social media sites?
Like It? Please Share It!