Sharing tips about making money with a website is my passion and purpose during retirement. You're no doubt joining me today with thoughts and dreams of creating an online business that are swirling in your head. So, I promise not to disappoint!
Reading articles about making money online makes you think, "Hey, I want that too!"
But I know you're also confused by the jumble of conflicting tales and the vague promises of riches that don't quite ring true. The same thing happened to me. So, my mission is to paint a realistic picture based on experience as a niche affiliate marketer.
Why not kick back and take in all of these tips? Then decide if they have that all-important "ring of truth." Finally, feel free to blast me in the comment section if you believe I missed the mark.
Deal?
Essential Tips About Making Money With a Website
Don't make the same mistakes that many others have made before you. Follow these tips to ensure your new online business venture gets started on the right foot and ultimately soars to success. I've found both purpose and profits, and you can too!
Tip #1 – Ask Yourself: What Value Can I Provide?
For anyone looking to survive and prosper in the online space, this question deserves some intentional pondering. Fundamentally, your website must be about helping a core group of people. When you generously serve others by solving problems and offering hope, you gradually inspire trust and build a following.
Consumers today are far more research-focused than they were in the past. This consumer tendency affords you opportunities to provide value through constructive advice, product reviews, and actionable tips. Webmasters can interact with readers in ways that have positive outcomes.
How will you help?
Give some thought to how you want visitors to describe your blog. What words or emotions do you want them to use? For example:
Do they feel better informed?
Are they feeling inspired to take action?
Would "trustworthy" be part of their description?
Do visitors experience a sense of personal connection?
You need clarity around the business you want to build and the impression you want readers to have about your blog and personal brand. The fact is that a consumer-centric website that generates traffic will make money, and the converse is also true. So, you can see that the value proposition of your site is crucial.
Tip #2 – Passion Is Paramount
A "constructive approach" is intrinsic to building a sustainable business over the long-term. You need to be authentic and consistent in communicating your message, and the energy for this approach will flow from a true passion for your subject matter.
I regularly see folks searching for a profitable niche rather than following their heart, and I sincerely believe that tactic is counter-productive. In reality, any niche can be lucrative if you put the needs of your readers and prospective customers first.
An abiding interest in both your subject matter and the needs of your target audience will you keep you going during the early months of your blogging adventure. That's when profits are sparse to non-existent because you don't yet have an audience. Passion helps you enjoy blogging as a creative outlet while you build a strong foundation.
Allow your fantasies about perfect past times, enthralling hobbies, or core beliefs to grow wings and soar. There are no limits here beyond those you place on yourself!
Tip #3 – Persistence Will Turn the Tide
Ask any successful online entrepreneur, and you'll hear the same story. Persistence was their secret weapon. When you don't make money in the first few months after launching your affiliate marketing website (trust me, you won't), you have two main options.
You can quit and join the legions who will tell you that affiliate marketing and blogging are nothing but a scam. Or, you can dig in and get to work boosting your website's visibility. For me, the insightful quote below says it all.

Which path will you choose?
Tip # 4 – Patiently Invest In Your Future
There are many advantages to the virtue of patience in life and in business. Your initial website progress may be painstakingly slow. You have to dig deep and find the capacity to calmly behave in ways that will serve you well in the longer term.
Spoiler Alert: Your new website will not blast on the scene with overnight success!
Even the most prolific writer and enthusiastic blogger needs time to develop a body of content that people want to read. Fledgling bloggers should consider a strategy that targets low-competition, long-tail keywords. Under that scenario, each post you publish will attract a small number of viewers.
Your cumulative readership will grow over time. If you practice good search engine optimization techniques, the major search engines like Google will bolster your readership ranks. But here's the kicker: You have to earn their trust first! Are you sensing a pattern here that rewards those with patience?
But let's talk about the positive side to this, shall we? The early days in the history of your blog are packed with exciting learning opportunities. Flashing light-bulb moments occur with increasing frequency as knowledge builds.
The road to website success can be a long and winding one. But it's a time investment worth making! You know you're worth it!
Tip #5 – Get Coaching: Don't Be a Lone Ranger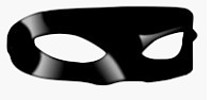 I'm regularly active on various forums like Quora because I get insights into the pertinent questions that my prospective readers are voicing. And frankly, some of the advice I see scares me. Specifically. I often read that all of the information you need to succeed online can be found on the Internet for free.
Is there any truth to this statement?
Some, but…
Relying solely on Internet searches for the information you require to grow your business is short-sighted and remarkably inefficient. You need to vet each source and sift the gold nuggets of data from the nonsense. Expect to take a lot of wrong turns and detours if you choose this path.
And, when you take that wrong turn, who do you ask for help?
In any scenario, building an online business is a long-term strategy that takes time and focused effort. In my view, the time wasted in ferreting out knowledge and the best approaches can be better spent following a proven blueprint developed by industry experts.
That blueprint and all the mentoring you need is available from a sophisticated website training platform called Wealthy Affiliate. WA has been jump-starting online ventures for more than a decade and consistently receives accolades. I invite you to read more about this world-class training platform here.
Why not tap into amazing resources that help you:
uncover profitable niches
find the perfect domain
rapidly build profit-ready websites
research keywords, and
create quality, keyword-rich content that ranks?
As a Wealthy Affiliate member, you'll never have to go it alone because you have the backing of a community of thousands.
Make sense?

I'm not going to pull any punches here. That's not how I roll. The meaty content comes with a paid premium membership. At less than $1/day for my annual membership, I view this as a savvy bargain. That said, I don't recommend jumping right into the premium environment.
A free Starter Membership is the way to go because it gives you all the flavor of website ownership (including launching your first site and viewing it live on the Internet) without any obligation or commitment. As good as making money with a website might sound, not everyone is cut out for a blogging lifestyle.
The sensible approach is to try it out first, glean some foundational strategies, and then mull things over with the 5 tips above in mind. But don't let the fear of the unknown cause you to miss out on the chance to acquire useful website building skills. I can guarantee a Starter Membership will be eye-opening and a bit of a thrill!
Final Thoughts



When something you've written spurs people to take action in pursuit of a dream, that's incredibly rewarding, energizing, and exciting. A few years ago. I stumbled upon an article about making money with a website that motivated me to step way outside of my comfort zone to go after a long-standing goal.
I continue to revel in the opportunity to pay that favor forward. I'm grateful to my network of followers for allowing me to play a role in their successes. Finally, I hope I've struck a chord today with these time-tested tips.
Will you be the next success story?
Join the Conversation
One of the best things about being a blogger is connecting and engaging with my readers. Did any of these tips about making money with a website strike home? Do you have additional tips to share? I would love to hear from you in the comment section below!
Like It? Please Share It!