If you're not a techie, building a website can seem like a significant feat. It's only natural to ask, what is the best website builder for a small business?  You've asked, so today I'm going to provide a comprehensive answer.
*Updated from an earlier post originally published in 2017
A website is an excellent way to reach more customers and promote your small business. In fact, an online presence is crucial because so many of your customers routinely turn to the Internet.
Operating a business without a website makes competing very challenging in an online world. Perhaps the biggest limitation is that an offline business shuts down. But a website is open 24 hours a day, 365 days a year.
Creating a professional and polished looking website for your small business doesn't have to be expensive or difficult. With a suitable website builder, you can easily tackle a site as a DIY project.
A simple Google search will uncover a large number of website building options. But many of those platforms present significant limitations that can inhibit the growth of your business and limit your website functionality.
My recommended platform eliminates virtually all limitations and makes getting set up online a breeze at an extremely affordable price.
I know that all sounds good to you, so let's dive in, shall we?
SiteRubix – The Best Website Builder for a Small Business
SiteRubix is a powerful website building and hosting platform that uses WordPress to create websites. In my view, SiteRubix is far and away the best website builder available in the market for 2019 and beyond.
How can I make such a bold claim you may ask?
I'm totally comfortable making this statement based on extensive, hands-on research of popular platforms and years of experience in creating and operating websites on the SiteRubix platform. I've uncovered a game-changing gem that meets a plethora of small business needs that we'll discuss in detail.
What Factors Make SiteRubix the Best Website Building Platform?
Whether you want a website to promote your existing brick and mortar small business or you want to start a new business that is entirely online, SiteRubix will work for you. Here are the 14 factors that were of paramount importance to me when I chose this platform.
One-Click Installation of WordPress
WordPress is the most popular Content Management System (CMS) on the Internet because of its versatile and robust capabilities. This amazing software is instantly and automatically installed when you create a SiteRubix site, and all of its functionality is immediately available.
Why not visit the WordPress showcase to see how top brands are using this software to power their sites? What will you create?
An Intuitive, Easy to Use Interface
Most people who create a website through SiteRubix have no technical programming knowledge or prior website design experience. It's not necessary because the editor is straightforward to learn and use. So, if lack of expertise is holding you back, let that fear go.
Easily add images or embed video content to enhance the visual appeal of your website. You'll be designing like a pro in no time.
Flexible Customization Options
Building a website is a very personal experience. Your site should be a reflection of you and the mission of your business. With more than 3,000 free themes to choose from, personalization is not a concern. The perfect choice exists for every business enterprise or niche. That's empowering!
You have big ideas, and you can make them a reality. Over 50,000 plugins can extend the features and functionality of your site even further. There are some very good proprietary site builders out there, but they can't compete with WordPress optionality.
Search Engine Friendliness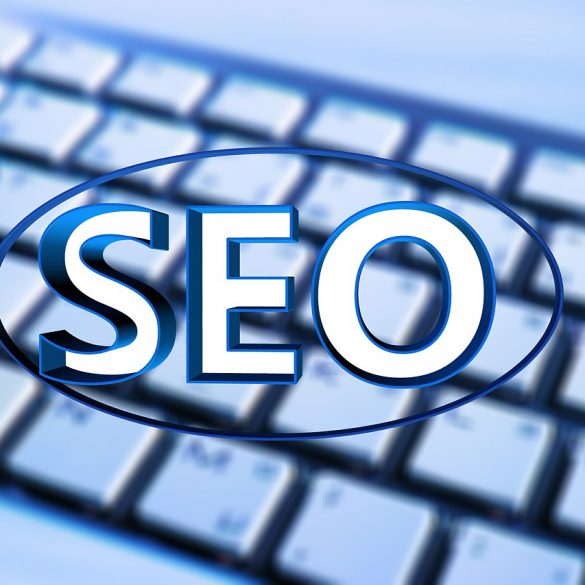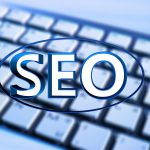 You want an online presence for your small business so that potential customers can find you when searching in Google and the other major search engines. The nature of WordPress coding makes it search engine friendly by default.
But you can also improve search engine optimization by installing an SEO plugin. My choice is Yoast SEO which allows for complete edit control over meta titles, meta descriptions, and permalink data. This level of control is often not available in other builders and can harm the performance of your site in Search.
Just as an example, I invite you to take a look at the URL for my blog post you are currently reading. If you examine the address bar at the top of the page, you'll see that the URL makes semantic sense based on the content of my post with the words separated by dashes.
There are no weird looking numbers or symbols in the URL. Google appreciates this presentation, and I have control over this element of my site. If you look around on the Web, you will quickly ascertain that this is not always the case. Just more food for thought.
Dedicated Blogging Platform
Every site built through SiteRubix contains a dedicated blogging platform in addition to evergreen content pages. Google appreciates and rewards websites that continually update with fresh content, and a blog is the best way to accomplish updates.
Your offline business can regularly blog about new product offerings or services and other helpful customer tips and advice. Blogging can significantly improve your SEO rankings.
Of course, if your desire is to create an online Internet business as an affiliate marketer, much like my own site, your blog is your primary means of communication and contact with customers. Make sure you research and fully understand any blogging limitations before you launch your site. SiteRubix offers unlimited blogging capabilities which is a huge factor.
Effortless Domain Registration
SiteRubix is powered by Wealthy Affiliate. You can obtain 2 free websites on the SiteRubix subdomain with a free Starter Membership, or you can purchase your own Internet real estate for $13.99 per year. This full-featured domain registrar offers WHOIS privacy and guaranteed pricing in future years.
Your website is a long-term investment so be wary of free or very cheap initial domain pricing. Invariably, renewal prices are significantly higher. But it is possible to buy domains elsewhere and then point them (one-click transfer) to SiteRubix.
Building a website is a 4 click process that takes less than 5 minutes. The image below is a screenshot of Step 1 in the process and shows your domain options.

When creating a new domain, you can promptly start to develop your site's content. There is no delay period which is a prevalent issue elsewhere.
One exceptional advantage I really love is that even free SiteRubix websites do not contain any unsightly advertisements. Free websites available elsewhere (e.g., Wix, Weebly, Site Builder) will all have advertisements that you can't control or remove.
Even low end paid packages with other site builders may contain annoying advertisements. So make sure you check that out before you commit. Those ads can hurt you with both customers and search engines. No ads is a factor that sets SiteRubix apart from the competition.
You should also be aware that you can monetize even a free SiteRubix site with either affiliate links or Google Adwords. Many free website options available through other platforms do not allow monetization. This is something you will want to research.
If you have a domain name in mind, and you'd like to check to see if it's available, try out the text box below. No worries because it's free (but fun)!
Managed WordPress Hosting
The SiteRubix platform offers superior managed WordPress hosting. All technical issues are handled for you in the background so that you can focus all of your efforts on creating great content and growing your business.
Themes, plugins, and WordPress itself are updated on a pretty regular basis. With managed WordPress hosting, this does not create any hassles for the site owner. You'll see an update notification in your site's dashboard, and you need only click to install.
Keeping your site completely up to date and functioning at peak efficiency couldn't get any simpler!
E-Commerce
Do you want to sell products directly from your website? You can easily customize your site to conduct e-commerce transactions by adding a free plugin such as WooCommerce. This is a sample of the extension capabilities of this platform as discussed above.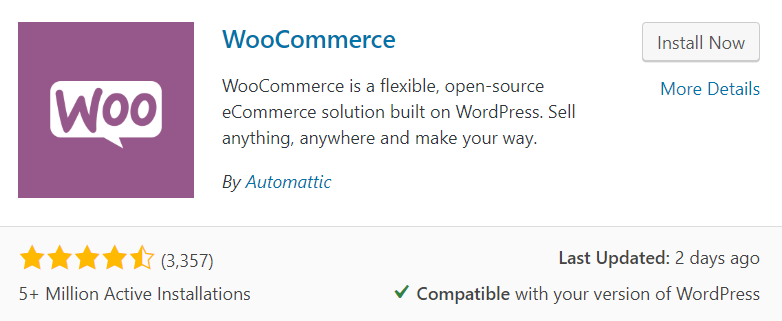 Reliability
The last thing you need is to have your website down when customers are searching for must-have information. That's never an issue for me because WA has some of the most powerful servers in the industry and all websites are mirrored. Bottom line, your site will always be available!
Security
The critical importance of robust security features cannot be overlooked in the online environment. Every domain you own and host with SiteRubix comes with an SSL Certificate which is essential. This is often an incremental cost so be sure to consider this critical core component.
Training Materials
WA training is second to none with hundreds of hours of course materials and weekly live webinar sessions offered by top-notch digital marketing experts. I've written extensively on WA training in prior posts. Rather than repeat myself, I'm going to send you here for a thorough training discussion.
But because it's highly pertinent to this topic, I would like to provide a recent example of a live training session. Anyone who is determined to create a strong online presence and a positive user experience should check out this webinar.

Email Accounts
Your SiteRubix websites include unlimited email accounts. Compare this value closely because most platforms charge extra for email and you will want a professional email account (perhaps several).
Support
Support is available 24/7 and extremely responsive with typical turnaround times of less than 5 minutes. All sites are also automatically backed up every 30 minutes to prevent any significant loss of data. You'll also receive excellent site protection from hackers and the inevitable spam.
Affordability With No Upsells
SiteRubix is the website building component of Wealthy Affiliate, the most all-inclusive online business center that exists today. Wealthy Affiliate offers exactly 2 membership levels. They have a free Starter Membership and a Premium Membership.
The Starter Membership is where everyone should begin their online journey. It includes 2 websites, hosting for the sites, 10 lessons to get your site(s) effortlessly up and running, and 7 days of full access to the WA community. This is not a trial membership. You can remain at this level as long as you choose.
The primary purpose and advantage of a Starter Membership are to introduce website design concepts and allow for hands-on exploration. You can take as long as you need to complete the lessons and experiment with WordPress extensively.
The training that you can participate in for free is absolutely awesome, and I strongly advocate taking full advantage of this offer. If building a website is something you've been on the fence about, here's your chance to see what all the fuss is about.

But I will tell you that free membership is best treated as an educational and learning opportunity. If developing an online venture or an Internet presence for your brick and mortar small business is a serious goal, you will want to become a premium member.
Premium membership offers all the tools, resources, training and mentorship you need to transform your operations and catapult your business to dazzling new heights. The price of premium membership is $49 per month or $359 per year. The only other cost is $13.99 per year for a domain name.
There is nowhere else in the online space where you can derive this level of benefit or services at a comparable price. I know because I've looked at a wide range of programs and packages. Some competing platforms appear less expensive until you delve into the details of what's included and what has to be added at additional cost.
Below is a chart comparing the Wealthy Affiliate membership levels.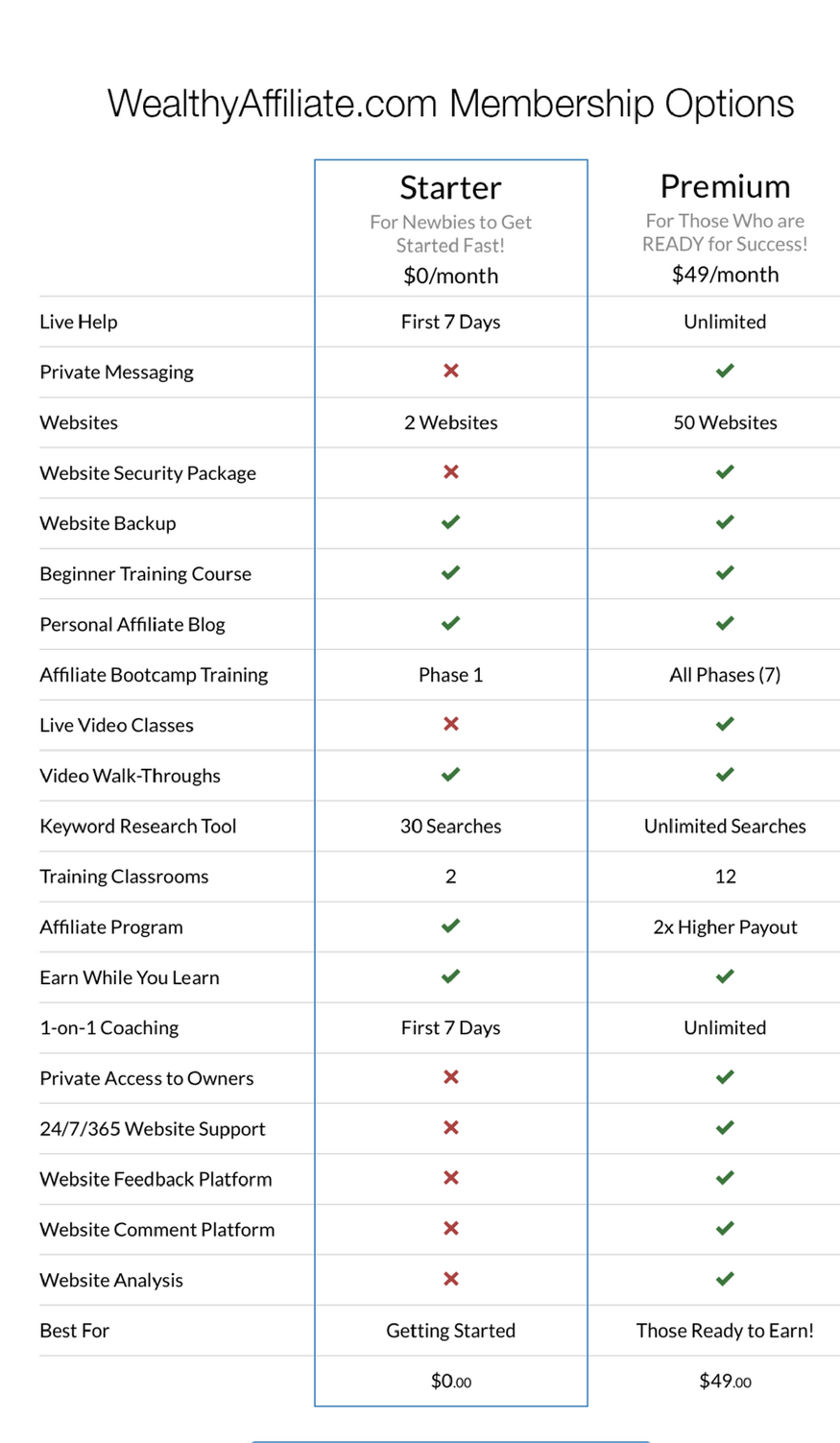 Note that all starter members are offered a bonus of the first month of premium membership at $19 per month if they opt to go premium within the first 7 to 10 days. It's a nice savings opportunity, but you shouldn't feel pressured to take this step before you're convinced it's a good fit for you.
What ultimately won me over was the ability to try out the platform completely free of charge. In my mind, that's indicative of a confident and transparent organization with nothing to hide.
You'll either be expanding your operations into the online world or creating a new online business from scratch. Either way, all successful business activities involve work and persistent effort. So, it's not for everyone. But for tens of thousands of entrepreneurs, WA is the perfect venue.
SiteContent: Blog With Confidence Using the Ultimate Writing Platform
Why should your small business have a blog? Here are just a few reasons to consider:
Businesses that blog get 55% more traffic than businesses with sites that don't incorporate a blog.
Blogs are effective tools for advertising your company's products or services.
Business blog content can be optimized for the search engines to attract new customers that boost revenue and the organization's bottom line.
A blog is an excellent venue for answering recurring customer questions and encouraging engagement.
So, let me introduce a "secret weapon" that's a core component of SiteRubix and will have you blogging like a pro. SiteContent is a writer's dream that creates amazing efficiencies. This feature wasn't part of my original decision because it's a subsequent addition to the SiteRubix platform.
However, my feeling about what is the best website builder for a small business is infinitely stronger now that I enjoy the functionality of SiteContent. This tool will seem familiar in some ways because it shares some basic features with many editors. But it's an editor on steroids.
Some of the stellar benefits include a built-in grammar and spelling checker,  more than 1 million free images to select from that will quickly add visual appeal,  and the ability to publish content directly to your website. And by the way, the images are all optimized to enhance site speed.
I appreciate the ability to streamline the content creation process by creating and saving templates. Finally, the goal-setting capabilities of SiteContent that let you create both word count and posting frequency goals will keep your efforts on track.
Consistent posting is key to capturing the attention of the search engines and improving your rankings. Moreover, studies have shown that both readers and search engines prefer long-form content. So, for all of these reasons and more, SiteContent provides invaluable support in driving traffic to your business website.
Keywords: Connect With Your Market
A thorough response to the query, what is the best website builder for a small business, cannot possibly overlook the importance of keyword research. Finding long-tail keyword gems that specifically address the pain points of your customers can ratchet your posts to the top of the search engine listings.
When prospective customers are "Googling" in search of answers and products you can help with, you don't want your posts languishing on page 3 or 4 of the search engine results. Building your website through SiteRubix gives you unlimited access to Jaaxy, a keyword powerhouse.
Final Thoughts
Launching a successful website is a tantalizing proposition for many existing small business owners and others, like me, with a desire to work from home online. I sincerely hope you found my examination of the frequently asked question, "what is the best website builder for a small business?" to be both enormously helpful and provocative.
If my tips cause you to go back and re-examine the offerings and functionality of competing website builders, I feel I'll have met my objectives. My mission is to trigger the right questions and lay out the facts so that an informed decision is possible.
Choose a website builder wisely based on your needs and go after that success! SiteRubix offers everything your small brick and mortar business or home business needs to succeed online!
Join the Conversation
Please don't hesitate to chime in below and tell us about your website building experiences. Do you have a recommendation to share or a better answer to this question of what is the best website builder for a small business? Most importantly, what questions do you still have that I can help with?
Like It? Please Share It!