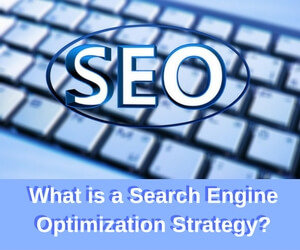 It's a euphoric feeling being a new website owner, isn't it? But there are also worrisome questions, like
what is a search engine optimization strategy
, buried beneath the euphoria and jockeying for attention.
I'm sure you've already encountered many references to the importance of search engine optimization (SEO) techniques, but you're still confused about this critical subject. I get that because it was confusing for me too.
Using the power of SEO techniques is an essential way to grow your website or blog. An effective SEO strategy will ensure long-term success.
So, let's clear up some of that confusion you're experiencing because we want your site to take off and continue soaring in the right direction.
What is Search Engine Optimization?
SEO is the broad term for the methods you can use to make your website and its content more visible to both the search engines and search users. All website owners dream of having their blog posts and pages prominently displayed in the organic (or unpaid) search results pages of Google and the other major search engines.
You can reach new customers with free, targeted traffic from Google. What's more, organic traffic has a greater chance of converting because these people found your site and offerings in a natural way and on their own terms.
So, how do we make our page 1 dreams a reality? With a plan!
What is an SEO Strategy?
Here's my take on a sound SEO strategy that's serving me well and that I'm sure will benefit you also.
An SEO strategy is a methodical approach to improving search engine rankings that includes an understanding of White Hat SEO techniques, the discipline to consistently implement the techniques, and checklists to ensure that nothing is missed in the rush to publish.

An SEO strategy is a methodical approach to improving #searchenginerankings
As a new blogger, you should be aware that SEO is not a quick fix. It takes time to see results primarily because you must first build trust and credibility with Google before you will be rewarded with higher rankings. From Google's perspective, this makes sense given their goal of providing the best possible results for a search query. As your site matures and you consistently add quality content over time, the trust factor naturally increases.
So, let's dive into the details of implementation!
White Hat SEO Techniques
Simply put, SEO techniques are viewed as "white hat" if they follow search engine guidelines and do not involve any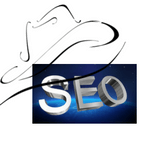 deception. Google's complex algorithm includes over 200 ranking factors and is a closely guarded secret. However, the factors discussed below are widely acknowledged as key.
Relevant and Quality Content
Fundamentally, it's all about content! Your website must serve up unique, quality content that is relevant and highly useful to your target market. In a nutshell, searchers have questions, and your site must provide the relevant answers they seek. Write for your target market, and not the search engines. The techniques below add to and complement your site's content.
Nothing can overcome poor quality content!
Effective and Appropriate Use of Keywords
Keywords are the queries that Internet users type into search engine text boxes in their quest for information. The search engines maintain massive databases of information that are organized around keywords. Thus, keywords represent the primary mechanism for matching blog content and user queries.
Of course, you want your content to appear in the search engine results pages (SERPs), so you must use keywords effectively. Every page and post should be crafted around a primary keyword. Ideally, your keyword should appear in the title of your post, early in the first paragraph of text, and somewhere need the end of your article.
Don't overdo keyword usage! This is a practice referred to as keyword stuffing and Google seriously frowns upon that practice. Place your focus keyword as indicated above and then simply write naturally about your topic. You can use semantically related phrases to further develop and explain your subject matter.
If you need additional guidance on proper use of keywords, the following posts will help.
Images
Most readers are visual which means that well-placed graphic images can enhance a reader's enjoyment of your blog post. Just keep in mind that when the search engines crawl your site for the purpose of indexing your content, they cannot view images. To ensure proper indexing of images, you must use the Alt Text attribute. Best practice is to label your images using keywords.
Optimization is another vital aspect to be aware of with images. Always optimize your graphic files because these files can be enormous and can bog your site down. Page speed matters! So optimize your images to load pages faster. Tinypng.com is a great free resource for image optimation.
There are also WP plugins you can use to optimize images. Just be cautious because too many plugins can also be detrimental to page speed.
A Great User Experience
A very positive user experience is of paramount importance to both visitors to your website and SEO. Never underestimate the value of careful theme selection and use of sound design principles. Simple is often best. Beware of too many bells and whistles because elements such as animated features can distract from your message.
Google is specifically looking at navigation factors. Can visitors to your site easily access all of your exceptional content?
Is your content readily scannable and easy to read? Remember, most people do not read web pages from beginning to end. They "pan for gold" by quickly scanning subtitles in search of your best tidbits. So, make the scanning easy!
Choose a responsive theme! Responsive themes adjust the display based on screen size and resolution. They provide the best user experience for mobile users which is a key Google initiative.
Meta Tags
Pay attention to the Meta Title and Meta Description tags because they determine how your content will appear in the SERPs. Use your keyword in the Meta Title, preferably at the beginning. You also want to add a bit of pizzaz to your title to grab your reader's attention.
Consider using this free headline analyzer tool to enhance your post titles. Better titles can help you distinguish yourself from the competition. And what blogger doesn't want that? Titles with more juice garner more clicks which send positive vibes to the search engines.
By meta description, we mean the snippet of information that appears beneath the blog title in the SERPs. Make sure it includes your keyword and stands out from that of the competition.
Internal and External Links
Your blog posts should incorporate links to related and relevant sources of information. Google appreciates the inclusion of internal links to other posts because it's indicative of depth and breadth of subject matter content within your website. External links that point to an authoritative blog are also beneficial.
The Power of Comments and Engagement
Be sure to enable comments on all of your posts because comments are powerful for several reasons. Comments create dialogue and allow you to answer any follow-up questions from your readers. Google loves to see the engagement demonstrated by comments because it is a clear indication of captivating content.
Several studies indicate a Google preference for long-form content in excess of 1,500 words. Text contained in the comment section factors into the overall length of your blog post.
A further consideration is the potential value of comments for future content creation. We're always searching for new blog post ideas, right? Questions posed in the comment section often generate fabulous post ideas!
Add Social Media Buttons
Sharing posts through social media such as Facebook, Twitter, Google Plus and Pinterest can indirectly impact SEO because of the resulting increase in traffic. More traffic triggers positive feedback on the quality of your content. So, install a social media plugin such as SumoMe and let the sharing begin!
Be Consistent and Don't Ignore the Checklist
Employ these SEO techniques on a regular, routine basis to increase the visibility of your site. Ticking off items on a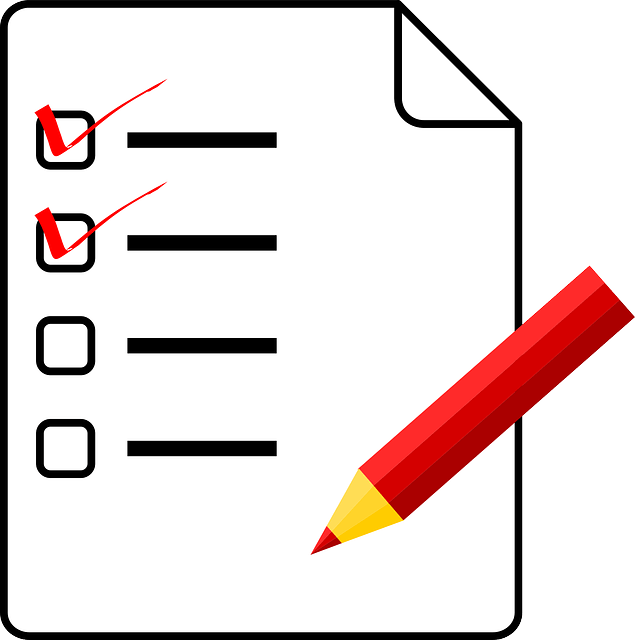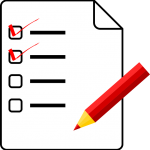 list before publishing is an essential ingredient of this approach. Get organized for success! I've automated much of this element by installing an SEO plugin (Yoast SEO).
Explore this related article to discover the built-in advantages of Yoast for incorporating basic SEO techniques including readability analysis. If you prefer to continue using an alternative plugin such as All-In-One SEO, you can develop your own checklist to exercise control over SEO details and avoid overlooking crucial steps.
Final Thoughts
Are you feeling more comfortable with this critical topic of what is a search engine optimization strategy? Implementing these white hat SEO techniques with every blog post you publish will maximize your chances of achieving improved search engine rankings and an increase in free organic traffic. Excellent outcomes to which every blogger aspires!
Haven't built your website yet? Or, maybe success is still elusive, and you could benefit from more training to take your blog to the next level? Uncover more tools and strategies for online success at the best online platform available, Wealthy Affiliate.
Find more information about the training and other advantages available through Wealthy Affiliate by reading my post, The Best Place to Build a Website in 2017. Or, click the button below to create a 100% free Starter Membership and explore this online platform today!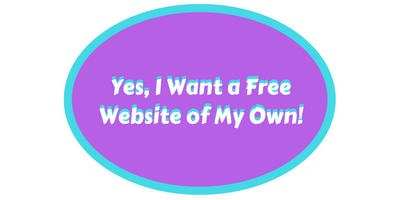 If you decide to dive in, please post a message on my profile page. It will be my pleasure to help you get started on your online journey.
Post any remaining questions in the comment section below and please share this post!