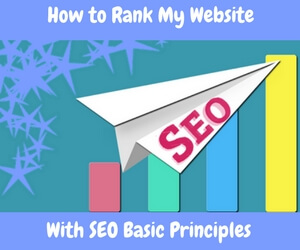 Is your new website not seeing much Google love yet? Don't despair! Over time, I've learned
how to rank my website with SEO
basic principles. You can employ these same techniques with a positive effect!
There are a few search engine optimization golden rules that you'll want to carefully observe with each and every page or post that you publish on your website. With a bit of practice, these rules will become second nature.
Will you necessarily see an immediate impact for a brand new site? Perhaps not right away. But you're in this for the long haul, right? As your site matures, proper attention to SEO guidelines will pay off and increase your website visibility in the search engine results pages (SERPs).
Every new website must first establish credibility with Google and the other major search engines. The credibility factor is a primary reason why a successful website and online business is not built overnight. We must all "pay our dues" because of the following fact.
Website Longevity = Increased Search Engine Trust
There is no question that my rankings are rising as my site ages. It's exciting, and I attribute these encouraging signs to a combination of persistence and attention to details that I will share with you below.
So, let's dive in!
Use Keywords to Capture Organic Traffic
Keywords are nothing more exotic than the terms and phrases that people enter into search engine text boxes when they desire information. The search engines crawl websites and index pages and posts based on relevant and descriptive keyword phrases.
Information is stored and organized in massive databases. Every time a query is entered into a search box, the search engines return a list of pages that best match the query. Matt Cutts of Google presents an excellent high-level view of Search mechanics in the video below.
So, how can you improve the chances of your page being served up in the SERP list? You can optimize each page and post on your site for a focus keyword. The idea is to identify a topic of interest to your readers, write a quality, compelling article on the subject, and incorporate your primary keyword in such a way that the purpose of your blog post is clear.
Place the exact keyword phrase you want to target for each page or post in the following locations.
The URL slug
The title
Early in the first paragraph of content
In the Meta Description
In the ALT text attribute for the featured image
Somewhere in your conclusion
Remember, the search engines are all about helping Internet users find what they're looking for. Placement of your main keyword in these areas is sufficient to clearly communicate the theme of your publication. Make your intent crystal clear but don't overdo it. Never risk coming across as spammy!
Build highly relevant and thorough content around your keyword that solves problems for your readership. Let your words flow naturally and expand on your subject matter. Rather than extensive use of your primary keyword, sprinkle the body of your post with synonyms and closely related keywords.
The Importance of Keyword Research
Keyword research is imperative if you want to improve your rankings and who doesn't want that? Therefore, knowing how to search for a keyword is an essential skill for any webmaster. I've covered keyword research and tools in several previous posts on my blog.
If you feel like you could benefit from additional background on the importance of keywords, help is available in these related posts.
Use SEO-Friendly Images
Images spice things up and make your posts more visually appealing. But, what steps can you take to ensure the images on your site contribute to your rankings?
I mentioned the ALT text attribute above, and I want to emphasize this because the search engine spiders that crawl our sites cannot see images. To derive SEO benefit from images, you must add a descriptive alternative text label.
One other step is vitally important with graphic images. Pictures are often extremely large files that can dramatically slow down your page loading speed. Page speed is a ranking factor. Therefore, every image should be compressed before it's added to your blog. I use tinypng.com (a free tool) to accomplish this critical task.
The Value of Links
Several types of hyperlinks can contribute to the overall value of your content and send positive signals to Google. Give consideration to each of the following links.
Internal Links
Linking internally to related posts on your website adds incremental substance and provides an avenue for your target audience to broaden their knowledge. What an exceptional way to showcase your expertise!
External Links
External links to authority sites such as Wikipedia or Quora make it easy for visitors to browse topics further and tend to support and confirm the information presented. Including external links represents best practice.
Natural Backlinks
Backlinks are hyperlinks from another website that point back to your site. The importance of backlinks from quality websites is undeniable. Such backlinks take time and initiative to acquire, but it can be done in a completely ethical fashion. Don't be tempted to purchase links! This is a blackhat SEO technique that inevitably backfires and results in penalties!
Quora is a fabulous source of quality backlinks for me. I regularly participate in this online forum, answer questions related to my niche, and direct participants to my site for further clarification. It's also an absolute font of brilliant post ideas!
Finding other bloggers within your niche and commenting on their posts is another superior method of obtaining backlinks. Seek out these opportunities and create legitimate interconnections between your website and authoritative sites on the Web.
Create a Positive User Experience (UX)
A positive user experience encourages visitors to your site to stay and partake of the valuable informational nuggets you have to offer. In turn, search engines love it when visitors hang out on your site for a while and read both the current article and related posts because this behavior confirms quality and keyword relevance.
Here are a few factors to consider and questions you can ask yourself that may enhance the UX for your target audience.
Have you used elements that enhance scanning?
Avoid the "wall of text" at all costs. Multiple studies confirm that users will hit that back button with lightning speed! Web pages should always be scannable with features like subheadings, short paragraphs, lots of white space, and pertinent images.
Is your site easy to navigate around on?
Things like a prominent menu bar, categories that organize posts by topic, and a Search Bar all contribute to making everything readily accessible. If you want people to stay longer, entice them with interesting stuff!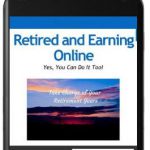 Have you made sure your site is mobile-friendly?
As mobile devices like smartphones and tablets become increasingly powerful, more people surf the Net with these tools. Make sure you have a responsive theme that adjusts to varying displays. Encourage mobile users rather than driving them away!
Use an SEO Plugin
Do you have a WordPress website? If so, I highly recommend installing Yoast SEO because it's an awesomely supportive tool that furnishes built-in checklists to assist with both SEO basics and readability analysis. You may want to investigate the benefits of this SEO Plugin if you're not yet familiar with its capabilities.
Encourage Reader Engagement
One of the amazing facets of the Web is the ability to participate in conversations about really compelling ideas every day. Seize the opportunity to engage your readers in conversation What better evidence can you provide of attention-grabbing, curiosity-evoking content than dynamic interaction with readers? I've witnessed bribery to encourage comments! In fact, I might have even used that ploy.
I've witnessed bribery to encourage comments! In fact, I might have even used that ploy.
  Comments and questions from readers can be invaluable because they give bloggers further insights into reader pain-points and a final chance to respond in a thorough and directed fashion.
There's another nice side benefit of comments and expansive responses. Did I mention that Google loves long-form content?
Conclusion
I sincerely hope these tips I've learned about how to rank my website with SEO basic principles were helpful. I enjoy sharing guidelines that make a difference. Please don't get discouraged if you don't see an immediate result. Remember the trust factor. In time, using these SEO best practices will serve you well, and your rankings will rise.
Rest assure; page 1 rankings are no less thrilling if it takes a few weeks or months to climb the ranking ladder!
Oh, and one more thing. Don't be afraid to go back and revise your previous postings if you haven't employed these tips in the past. The search engines will take note the next time they crawl your site!
Would you like to know more about keyword usage and other on-page SEO techniques? Why not join me at Wealthy Affiliate where you can enjoy all the hands-on training you need to build and grow a successful website? Just click the banner below to create a free Starter Membership.
Will You Add to the Conversation?
Please give me a shout in the comment section below if you have tips to share with us or any questions that I can answer for you! I'll respond quickly and with pleasure!
Like It? Please Share It!