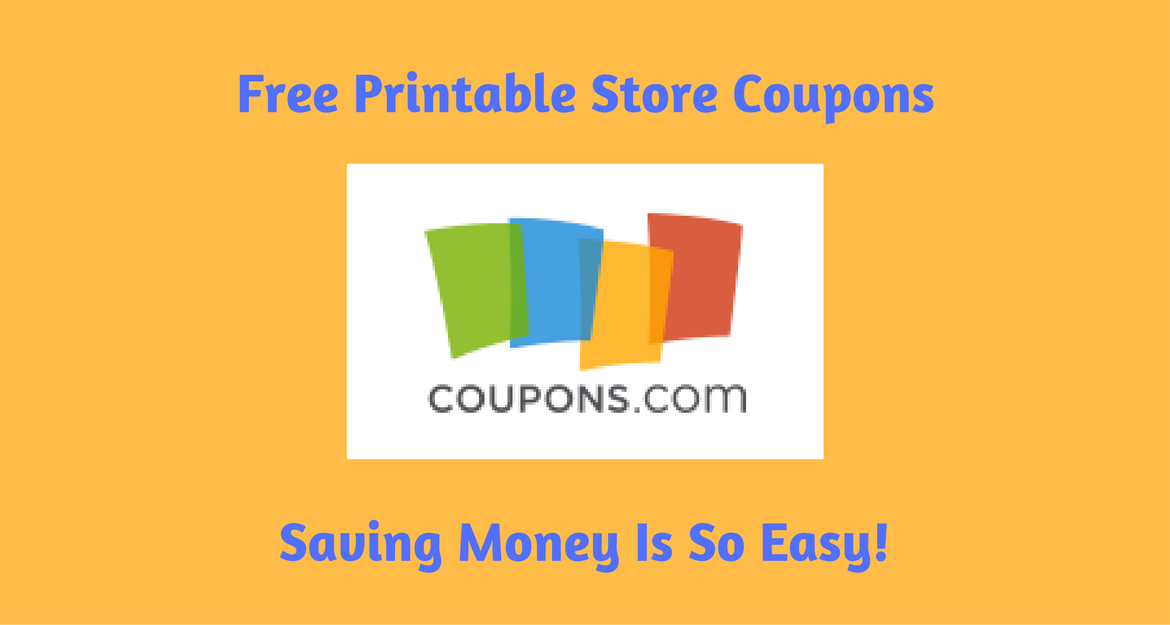 It's tough to deny that we all spend a whopping chunk of our income on groceries. What if we could spend a lot less with free printable store coupons? It sure makes good financial sense, doesn't it?
Finding legitimate and practical ways to save on groceries and other basic necessities is often the key to living a more comfortable lifestyle. That's true for retirees like myself, for families with young children, and for folks at various lifecycle stages in between.
We feel wonderful when we have a little money left at the end of the month, don't we? And, all too often, that requires some economizing.
So, let's see how Coupons.com is giving the Sunday circulars a run for their money.
What is Coupons.com?
Coupons.com is a website, established in1998, that primarily offers digital and printable coupons to help consumers take a bite out of their grocery bill. Coupons.com changed its corporate name to Quotient Technolgy, Inc. in 2015 but the name of its website didn't change.
Millions of satisfied consumers have connected with more than 2,000 brands and realized savings from using Coupons.com. A huge inventory of offers is available for groceries, personal care items, cleaning products, restaurants, and specialty retailers.
The use of digital coupons has skyrocketed in recent years. The dramatic rise in usage is no doubt due to the convenience of cyber-coupons. Clipping and storing coupons from the newspaper are rapidly becoming chores from the past.
Just to give you a sense of the breadth of offerings, here is a list of the top 100 stores currently offering deals, coupons, and promo codes on the Coupons.com site.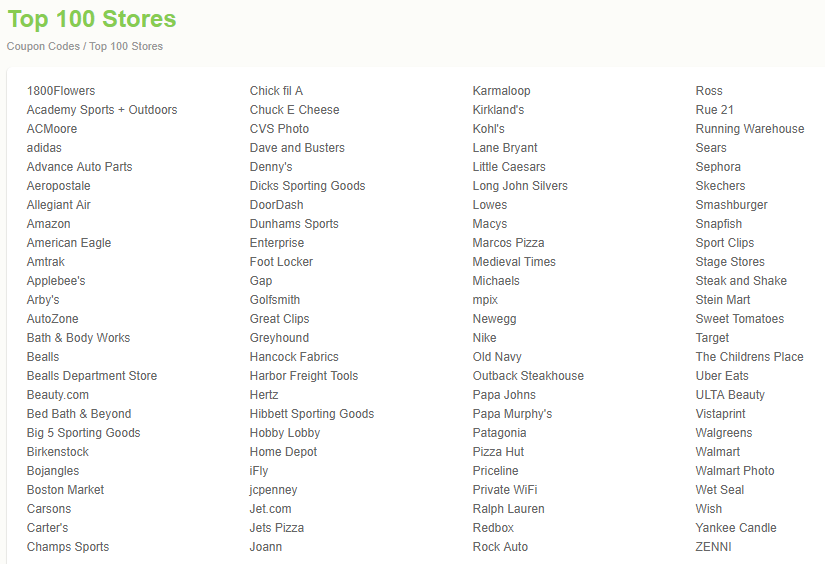 How Does it Work?
Sign up for a free Coupons.com account using Facebook or by entering an email address. You'll want to subscribe to the Super Saver Newsletter because new offers are constantly added or refreshed.
Don't miss out on any great deals!
Browse the website or search coupons by category or store to find your deals. Click on the coupons of interest to you and send them to your printer. It's just that simple!
====> Click here to create your free account and start saving today!
Get the Mobile App
Download the free Coupons.com app from the App Store for your iPhone or Google Play for your Android mobile device. Get access to all of the same great coupons that you see on the Coupons.com website.
With the mobile app installed, you can add coupons to your grocery store loyalty card and redeem them at the checkout. Or, you can email them and print the coupons from your desktop device.
Check out the video below for an overview of how the app works and how you can benefit.
Would You Like the Opportunity To Earn More Money Online?
Coupons.com is an excellent source of some of the best free printable grocery coupons available. It's not like we have a choice about whether or not to spend money on groceries, right? It's a given we'll be making routine shopping trips, and I think we can all agree on the major advantages of saving money.
Whenever someone asks me, "how can I save money on groceries?", I'm happy to recommend the Coupons.com app. I've saved a ton which gives me spending power in other areas. So, I really appreciate the benefits. Is it time for you to become a couponista? 🙂
====> Click here to create your free account and start saving today!
But the fact remains that the earning opportunities are severely limited. This app and similar programs can help to stretch your income. But I was looking for ways to earn extra money online, and I suspect many of my readers are in the same situation.
For any of my readers seeking ways to make money on the Internet, my top recommendation continues to be an online platform called Wealthy Affiliate. I learned to blog and created my online business with the all-inclusive resources and phenomenal support system that this organization offers.
If this sounds interesting to you, you'll want to take advantage of their free Starter Membership to see if working online from home is the right path for you also.
Summing Up
Sites like Coupons.com that offer free printable store coupons, digital coupons, and other savings opportunities can be an exceptional way to carve out a little extra money from a tight budget. Stuff your piggy bank with savings on necessities like groceries, health and beauty products, or pet supplies and then break out those dollars for some special treats.
Put a little more fun into your everyday life! 🙂
Join the Conversation
Have you used Coupons.com or other digital coupon sites to save money? I hope you'll share your thoughts and experiences by leaving a comment below.
Like It? Please Share It!