updated from an earlier post published in 2016.
Is your new website search engine friendly? In today's post, The 'How To' of Search Engine Optimization (SEO), we will discuss some basic things you can do to improve the visibility of your new website in the unpaid results of the major search engines –  Google, Bing, and Yahoo.
Search engines are the primary navigation tool employed by the vast majority of Internet users. They drive traffic to your site, or not, based on assessments of the relevance and worthiness of your site. Ignore SEO at your peril!
What Are the Major Functions of Search Engines?
In a nutshell, search engines provide answers to some 3 billion recurring users of the World Wide Web. It all starts with a query typed into a search box. Searchers are looking to find useful information on topics of interest (maybe SEO 🙂 ), find stuff like maps, solve problems like too many weeds in their garden, purchase products and so on.
People trust search engines to instantly serve up relevant websites that will meet their needs.
Search engines meet the needs of users by performing 3 tasks:
crawling;
building an index; and
providing a ranked list of sites deemed most relevant to users.
Let's expand on these tasks a bit.
Crawling
Crawling is accomplished with software applications that perform automated tasks and repetitive routines at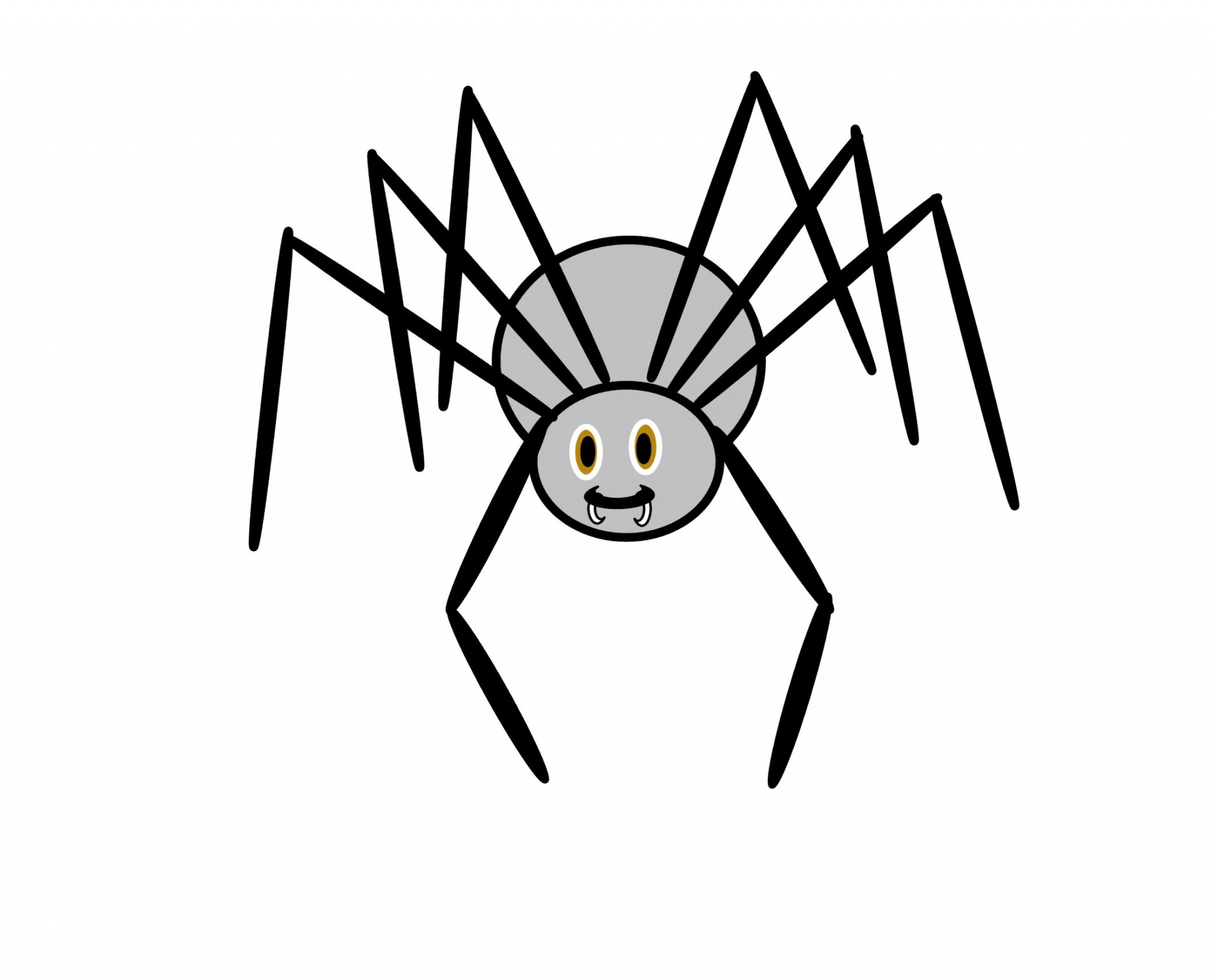 exceptionally high speeds. These applications may be alternately referred to as web robots, bots or spiders.
Googlebot is undoubtedly the best known of these applications based on Google's search engine dominance.
Spiders crawl web pages that are publicly available and follow links from page to page in an effort to explore an ever-broadening number of the trillions of existing web pages. Data from these web pages are retrieved and sent to search engine servers.
Building an Index
Search engines keep track of web pages in databases that are keyword-based indexes much like a textbook index. Millions of small databases stored around the world are each centered on keyword terms or phrases. These databases allow for retrieval of data in the fraction of a second that Internet users have come to expect.
Providing a Ranked List of Sites
Search engines use mathematical equations (algorithms) to sort out the most relevant and popular sites. These sites are then presented to users on search engine results pages (SERPs) in response to keyword queries.
Appearance on page 1, preferably within the top 5 positions, is a coveted achievement by all website owners. Studies will show that these websites garner the lion's share of traffic.
Watch the Google video below for an overview of these search engine tasks.
Search Engine Ranking Factors
Numerous factors (perhaps as many as 200) can influence search engine ranking. No one truly knows the exact specifics of all of these factors nor the relative weight assigned to various factors.
In fact, ranking factors evolve and change over time. That said, there are fundamental ranking factors that are well-known best practices and should be employed by every website owner.
We all know, Rome wasn't built in a day. Your Page 1 ranking website won't be either :). And yet, focusing on the SEO action items detailed below absolutely can, and will, make a difference in your success!
7 SEO Tips for the Beginning Blogger
1.  Craft Content that Fulfills the Needs of Users Who Arrive at Your Site
Many things can help with this objective of fulfilling user needs and providing your readers with a good experience. Here are just a few factors to consider.
Every page and post should:
Revolve around a topic that is highly relevant to your target market.
Include a captivating headline that gets attention.
Be well-written in your own words with attention to readability factors like short sentences and paragraphs,
Make use of examples.
Include related images and video because most of us are visual creatures.
Relay personal experiences and opinions.
Search engines will reward indications of a positive user experience (UX) with higher rankings.
Please keep in mind, robots can't read and directly assess whether your site provides legitimate and credible content. But they can, and do, make assumptions based on the reaction and engagement of your readers.
Ask yourself these questions:
Do people remain on your site for a while to read the contents or do they promptly hit the back button and move on?
Are they sharing the contents with friends and colleagues?
Do they make return visits to your site?
These are measurable behaviors that search engines use in making assumptions about valuable content. Are they making positive assumptions about your content or is something lacking? Understandably, new bloggers can be anxious to publish and miss things. I'm guilty as charged:).
Action Item: Go back and evaluate each page or post on your site and consider a fresh makeover. It's your site, and you can always make changes. Quality control rests solely with you!
2.  Organize Your Site with a Clear, Coherent Navigational Structure
Readers will have a better experience if they can reach each page with at least one text link. Static text links are also a critical SEO step.
Great pages will not help you at all if Googlebot cannot navigate to those pages! For example, robots cannot complete online forms.
If you have pages buried behind login forms, you must ensure they are accessible from another text link, or they will not be seen or indexed. If some of your pages are not visible, the balance of your site may be judged to be insubstantial. Clearly not a good outcome.
Search engines are looking for useful, information-rich, unique content.
Action Item: Navigate your site with the mindset of a first-time reader that doesn't yet know everything the site has to offer. Make changes to your menu structure and add internal links as needed to make all the good stuff clearly visible.
3.  Every Page and Post Should Focus on a Keyword.
I really can't emphasize this enough. Internet accessibility is all about keywords! It all starts with keyword search queries typed by internet users.
Googlebot discovers data and indexes that data around keywords. People have to be searching for the content your site has to offer. You can have a beautiful website, but if your content does not match keyword searches, it will remain invisible. Enough said :)?
Be sure to use keywords appropriately and strategically. Keyword "stuffing" is a definite no-no!
Your targeted keyword should appear in the following locations:
In the title (and the meta title tag);
Once within the first 140 characters (it should then appear in the meta description tag or snippet of text describing your site);
In the alt text attribute for an image; and
One more time near the end of your article.
As a new website owner, are you taking advantage of the "long tail" of search? If you're not yet using a good keyword research tool, your success hinges on changing that. I use a great tool called Jaaxy which you can try today for free.
Action Item: Make a list of each page and post on your website and identify your targeted keyword. Check the placement of your keyword and revise as necessary.
4.  Visual and MultiMedia Content Must Be Easily Accessible to Googlebot.
By that I mean, describe this content in HTML text format. Robots do not see images, watch videos or listen to audio data.
If your site contains great photos, videos or other multimedia files, be sure to add ALT text descriptions that Google can use to assess the quality of your content. Include keywords in the ALT text descriptions if that's appropriate.
Action Item: Check the ALT text attribute of every image or multi-media file on your website and revise as needed to provide accurate descriptions of the content.
5.  Include Relevant Links Throughout Your Website.
Link relevancy is an important metric for web page ranking. Your anchor text, the visible words that are clickable text in a hyperlink, should be succinct and relevant to the content of the target page.
Avoid using links like "click here." These links may be fine for human readers, but they're too obscure for the friendly robots crawling your site. Googlebot wants to know the subject matter of the document to which you are linking. So, why not make him happy?
Your content should include at least one external link to an authority site whenever possible. It is also good practice to embed internal links, in each new post, to any related posts previously published on your site.
This practice of embedding internal links has a two-fold benefit. It encourages visitors to view everything your site has to offer. It also tells the search engines that you place value on all of the content on your website. What is Googlebot trying to assess? User value!
Action Item:  Review all clickable links on your website. Change any links resembling "click here" to anchor text that reflects the subject matter of the page to which you are linking. You should add at least one external and one internal link to each page or post you have published.
6.  Your URLs Should Be Easily Human-Readable.
Easily readable URLs not only contribute to a better UX (always an SEO Plus) but can also encourage increased sharing of your site and more traffic. No one wants to click on a URL link that includes a string of numbers or special characters.
Separating words in the URL with dashes is an excellent practice to increase readability and trust. Editing your post URLs or permalinks is simple with an SEO plugin like Yoast SEO.
Action Item: Check each of your page and post URLs today for readability.
7.  Submit a Sitemap to Google.
Especially for a brand new website that is not well interconnected; this is imperative. Remember, spiders crawl the web by traveling over links between websites.
Your brand new site may remain below the radar screen for some time. Submitting a sitemap increases your visibility along with making it easier for Googlebot to crawl your site.
You will want to create two free Google accounts if you haven't already done so. You want both a Google Analytics

account and a
Google Console
account (formerly Google Webmaster Tools).
Be sure to interconnect these two accounts. You will submit your sitemap to Google Console. It's a pretty painless process. Additionally, you can use the "Fetch as Google" command in Search Console to let Google know you've published new content and request indexing.
These Google accounts will tell you some fascinating stuff about your site. Things like, has Google indexed your site? What keywords is your site indexed under? How many users visited your site today? And so much more!
Action Item: Create your free Google Analytics and Google Console accounts today. Submit your sitemap.
In Summary
Paying attention to the 7 tips and action items detailed above can enhance your website success. Will they put your site on Google Page 1? Sorry, but nothing and no one can guarantee that! If any website tries to tell you differently, hit the back button quickly :). Major scam alert!
My best advice is to fill your website with information-rich articles that inquiring minds are searching for and enhance your content with the SEO basics outlined in this post, The 'How To' of Search Engine Optimization.
Then relax and keep posting.  This approach will serve you well and get you in the game!
Supplemental Resources
For any readers who want to dive more deeply into SEO, here are two excellent and free resources you should definitely check out.
Google Search Engine Optimization Starter Guide
The Beginners Guide to SEO – Moz
If you feel like some additional hands-on training in SEO principles would benefit your blog, you might want to investigate the online facility where I received my training. You can read my review or just click the banner at the bottom of this page.
One Last Request If I May
Please comment below and tell us all your best SEO tip. Many thanks and happy blogging!
LikeIt? Please Share It!