As I picked fresh produce from my home garden this morning, I couldn't avoid thinking about the lucrative possibilities of partnering with gardening affiliate programs. One of the hazards of being an affiliate marketing blogger is that you start to see and assess niche options everywhere.
With all of the emphasis today on organic foods and the sheer joy of fresh produce, home gardening efforts are here to stay. Showing people how to produce healthy organic foods at home is a viable direction for a gardening blog.
In fact, members of the home gardening niche have varied and on-going needs that you can position yourself to meet and fill. If gardening is your greatest joy, can you honestly imagine anything more fulfilling and rewarding?
GardenResearch.com reports that American spent a record $47.8 billion on lawn and garden retail sales in 2017 with the average household spending roughly $503. Those stats tell me that gardening is a profitable industry.
So, I hope your coffee cup is full because we're going to fully explore the idea of making money with your gardening passion and some exceptional affiliate programs!

5 Gardening Affiliate Programs to Help You Grow Your Business
There are some excellent gardening affiliate programs to partner with if your dream is to start a prosperous home gardening blog. Or, maybe you already have a website that you're looking to take to the next level. Either way, here are some excellent choices to consider all of which are free to join.
Seeds Now
Seeds Now is an online retailer that expands upon their online seed catalog by offering an organic guide for every variety of seed they sell. All seeds are non-GMO (non-genetically modified) and are guaranteed not to be genetically engineered or in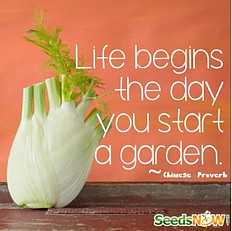 any way altered.
As an affiliate (sign up here), it's comforting to know that Seeds Now is committed to 100% customer satisfaction. Customer testimonials rave about excellent germination rates in addition to prompt service and fast shipping times. Seeds Now uses Refersion software to administer its own affiliated program.
You can earn a lucrative 25% commission on a product you feel good about promoting! Moreover, you earn commissions on all products your referrals order within 90 days and receive weekly payouts through PayPal. Get inspiration from reading incredibly helpful and informative blog posts that also include videos like this one on repelling mosquitos naturally:
Garden Tower Project
Garden Tower Project has a stated mission "to help transform the face of gardening and food sustainability in our world." To that end, they offer a unique and innovative product called Garden Tower 2. This product is a composter and vertical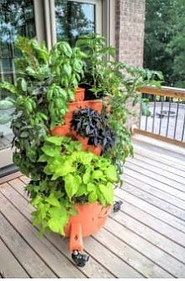 container garden that allows for growing 50 plants in a 4 square foot area.
Garden Tower 2 has won numerous awards for its efficiency in growing nutrient-dense produce in tiny spaces. It seems it uses about 90% less water than conventional garden beds. The exciting design includes a central composting tower where you add kitchen scraps, browns like shredded paper, and red wriggler worms to create organic compost.
You can grow fruits, vegetable, herbs, or flowers in a Garden Tower 2. Undoubtedly, it would make a dramatic statement in any environment. But this product is perfect for affiliates focusing on container, patio, or urban gardening where space is a challenge.
ShareASale administers the Garden Tower Project affiliate program. Commissions are excellent at 16% of average sale amounts of $359. You also earn a 15% bonus on any commission earned by affiliates that you refer to the program. Sign up for the Garden Tower Project affiliate program here.
Eartheasy
Eartheasy is an interesting organization that promotes and encourages natural, organic products, and sustainable living. In addition to a full line of yard and garden supplies, they sell off-grid and emergency preparedness products. For each sale made, they plant a tree.

Launched back in 2000, Eartheasy is the creation of a family that spent decades living off-grid and growing their own food. The website contains some wonderfully informative articles on raised bed gardening, composting, and even healthy soup recipes that start in your garden and warm your table.

Flex Offers administers the affiliate program for Eartheasy and you can sign up here. Affiliates who are content marketers earn commissions of 10% with a 90-day cookie duration. Coupon sites earn a 3% commission.
AeroGarden
AeroGarden manufactures a line of indoor gardening systems. Their Smart Countertop Gardens allow consumers to grow fresh herbs, vegetables, and other plants indoors all year long. AeroGarden systems have built-in, full spectrum Grow Lights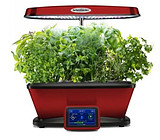 that turn on and off automatically. 

These indoor gardens don't require dirt and are foolproof, even reminding you to add water. Anyone can easily grow natural food with these products. One comforting feature is that AeroGarden is owned by Miracle-Gro, a respected and trusted name in the gardening arena.
Commission Junction administers the affiliate program for AeroGarden and you can sign up here. Earn a 10% commission on all sales to your referrals
Amazon
Amazon carries a robust line of gardening products, tools, and books that would make a good addition to any niche gardening site. Per the Amazon fee schedule, lawn and garden products earn an 8% commission. You also receive a commission on any product your referral purchases on Amazon.com for 24 hours.
Here's a post that will walk you through the process of becoming an Amazon Associate.
How to Make Money with Gardening Products as an Affiliate
Affiliate marketing is a brilliant business model. The model allows affiliates to generate commissions for promoting the goods and services of other vendors such as those we discussed above. To make money, you will need a website devoted to gardening topics.
Online marketers use content marketing strategies to attract consumers that are already interested in and searching for specific information and products. Informational articles in the form of "how to" tutorials or product reviews attract a targeted market to your website.
When you join an affiliate program, you receive links to embed in your content that will take readers directly from your website to a vendor's site.  Furthermore, those links contain a unique tracking code that identifies referrals as coming from your site. If a purchase is made, you receive credit and share in a portion of the profit from the sale.
If the concept of affiliate marketing is new to you, the infographic below may help.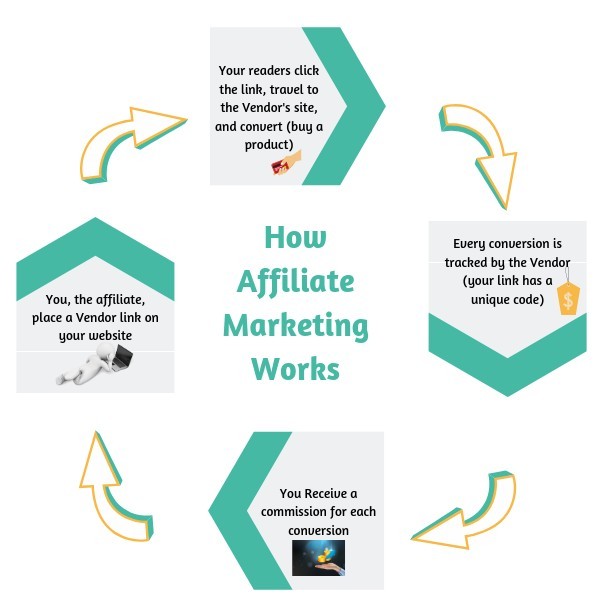 Summing Up
I sincerely hope you found this information on gardening affiliate programs to be eye-opening and informative. These reputable organizations all offer standout products and profitable commission rate structures. Exploring their websites may also unleash a ton of ideas for creative content.
If you're now eager to investigate affiliate marketing in earnest, consider joining the highly touted platform where I launched my website. No credit card information is necessary to create a starter account, assess their training, and even build a free website. Just click the banner below.
Over to You
Did I fail to answer all of your questions about gardening affiliate programs and how you can make money with them? If so, please jump into the comment section below and ask away. I respond to every comment!
Like It? Please Share It!