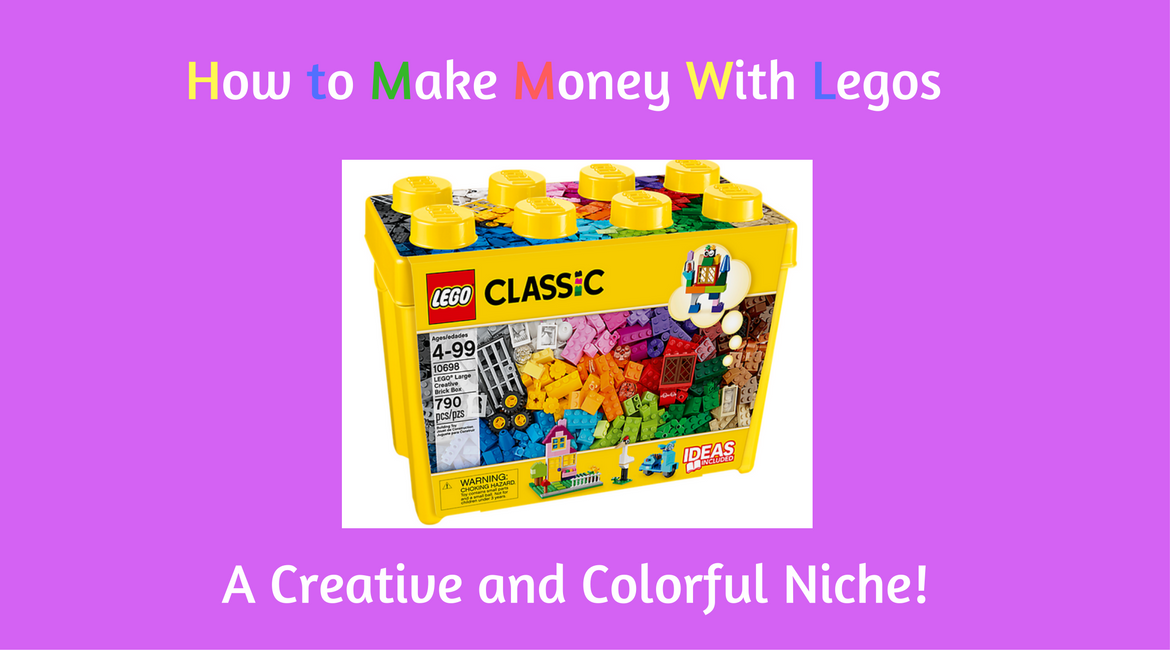 Not surprisingly, I've observed a lot of interest in how to make money with Legos. To steal a line from the famous Christmas song, the colorful little bricks may well appeal "to kids from one to 92". These iconic little gems are universally recognized and invariably draw a smile.
And, why not?
First introduced in 1955, Legos have been cherished toys for generations. So much so that in 2000, they were named "toy of the century."  As this accolade proves, the attraction of a toy that not only sparks fun but also nurtures a child's imagination is massive and global.
Several of the suggestions I've seen for making money with Legos, such as buying and reselling vintage sets, hold no appeal for me. I'm sure these activities can be profitable but there's a little too much risk (and investment) for my taste.
I greatly prefer the minimal cost alternative of affiliate niche marketing and I hope you'll stick with me as I support my position.
So, let's cut to the chase and dive right into the details, shall we?
How to Make Money With Legos as an Online Affiliate Marketer
Affiliate marketing is a simple concept that has blossomed in this Internet era. The model brings together three parties – a customer, a vendor, and an affiliate – to create a win-win-win scenario. Satisfied customers find the information they need to make informed purchase decisions, product vendors make sales, and affiliates earn a commission on each sale.
It's brilliant!
I envision your target market as the parents and grandparents who want to go well beyond sparking fun and joyful play. Here are just a few of the Lego benefits.
Inspire curiosity and imagination
Hone fine motor skills through constructive play
Develop your child's hand-eye coordination
Cultivate problem-solving skills in youngsters
Encourage collaboration between friends and family on a brilliant build
Every Lego brick made from 1958 until today, regardless of the set it's part of, will interlock with any other brick. I point that out because I recently read an amazing Lego fact that is mind-boggling and really hammers home the creative possibilities behind this construction toy.
Did you know that with just 6 eight-studded Lego bricks, there are 915,103,765 different possible combinations?
Yikes! I'm still trying to get my head around that one! 🙂
Imagine the Endless Family Night Possibilities
In this busy age, I love the opportunities for family-oriented activities that Lego creates. And, I believe that your target audience would revel in some wholesome suggestions you might offer. Can anyone deny that Lego often targets adults? Most viewers acknowledge that the Lego Batman movie is fun for both children and grownups.
The broad appeal sets the stage for sharing enjoyable evenings around a theme. Why not watch the Lego Batman movie together and then keep the fun going by building the Ultimate Bat Mobile or maybe the Joker Notorious Lowrider? Collecting and displaying mini-figures from the movie is a natural offshoot.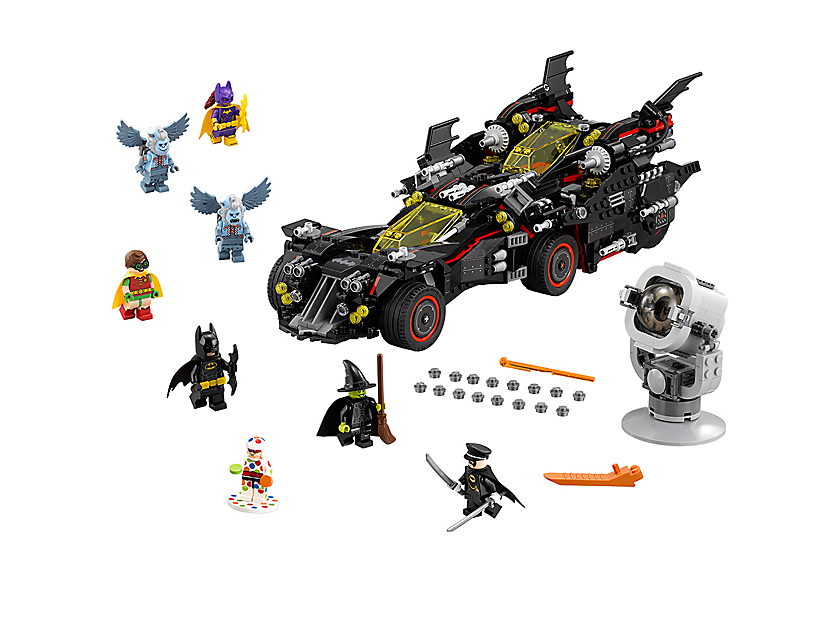 And, of course, your niche isn't limited to Batman. Readers may get hooked and move on to schedule similar evenings with the Ninjago movie, the Lego Movie, or Star Wars.
Do you have a budding architect? How about collaborating on the New York City Skyline Model? Buckingham Palace is another exciting choice.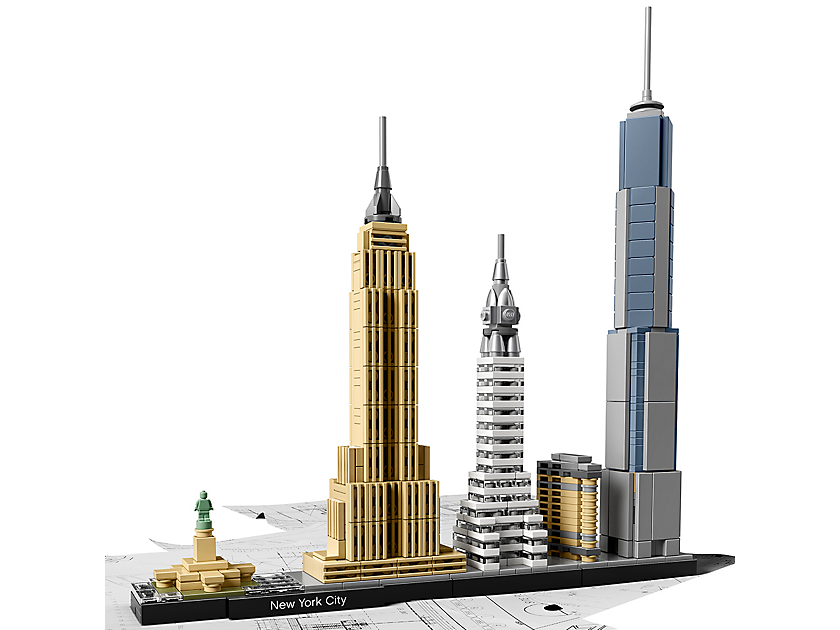 Ring in the Holidays With Lego Crafts
I think my personal favorite activity involves celebrating the holidays together by creating your own lego decorations. Make the holiday season special for little ones by downloading the directions for 24 Days of Christmas Decorations. They can all be built from bricks included in almost any Lego Creative Brick Box.

Little builders will be thrilled to have their beautiful creations covering the tree or the mantle. This is a thoroughly engaging activity that's bound to spark holiday excitement to a new level!
Starting with a product you can wholeheartedly endorse, and mixing in some family-friendly ideas, is a wonderful way to let your passions fuel an online business venture.
Google Trends Support for Legos as a Viable Niche
For my regular readers who've dropped in for previous blog posts in my niche ideas series, it will come as no surprise that my research starts with Google Trends. As much as I love blogging, it is time-consuming. No one wants to while away hours on a blog post that drops off into oblivion.
We need proof that a topic has sufficient interest and our heartfelt efforts will attract visitors, right?
So, here it is!
The spike in interest over the holidays should come as no big surprise. Legos are at the top of the Christmas wishlist for droves of children and more than a few adults. My own son's looked forward to his Christmas morning legos for about three decades now.
True story!
As a kid, he'd dive right in and spend 12 hours or more to construct his latest treasure. We'd toss him the occasional snack. Sometimes he was forced to sleep (grudgingly 🙂 )and get a fresh start the next day. But he didn't move far until he could proudly proclaim his project complete.
These days the Christmas legos tradition is a little tongue in cheek. He takes a lot of good-natured ribbing. But he's a real aficionado with a massive collection he'll never part with and he's not alone.
While the holiday season spike is nice, what I appreciate the most about this Lego Brick trend line is the consistent level of interest throughout the remainder of the year.
So, how do you tap into that interest?
Keyword Suggestions for SEO
Connecting with the right audience starts with keyword phrases typed into a search engine text box. Therefore, it's essential to do your keyword research. The list of queries below provides insights into the information that potential readers are seeking.
Knowing what readers want is the first step in establishing a successful connection. Crafting informative and helpful posts around relevant topical queries will draw visitors to your website. Affiliate marketers employ search engine optimization techniques to create blog posts that rank and attract organic traffic.
Jumpstart your success by using the low-hanging fruit approach. By that I mean, find keyword phrases that are searched with some degree of regularity where you don't already have a lot of competition.
Makes sense, right?
I've used a keyword research tool to identify each of the phrases listed below. You'll notice two numbers following each query. The first number indicates the average number of Google searches performed each month for that keyword. The second number reports the current competition for that exact phrase.
My research objective is to identify highly relevant keywords with less than 50 direct competitors and a reasonable stream of average monthly traffic. Here's a quickly compiled list that meets both of these criteria.
Low-competition Keyword Examples
1. Lego Advent Calendar 2017 – 557/45
2. Star Wars Lego Advent Calendar 2017 – 144/20
3. Make a Lego Christmas Tree – 153/34
4. How to Make Lego Christmas Ornaments – 80/14
5. Lego Star Wars Christmas Ornaments – 112/10
6. What is the Lego Architecture Series? – 961/0
7. How to Display Lego Sets – 174/7
8, The Lego Air Race Jet – 72/5
9. Best Way to Store Legos – 80/19
10. What is a Lego Dimensions Starter Pack? – 1157/4
11, Advanced Lego Sets for Adults – 96/17
12. Lego Dimensions for the PS4 – 567/16
13, New Lego Sets 2017 – 577/32
14. The Best Lego Sets for Toddlers – 96/2
15. The Best Lego Sets for Girls – 64/11
16. Best Lego Sets for Adults – 153/25
17. What is a Lego Master Builder? – 284/6
18. Lego Amusement Park Set – 238/35
19. What Lego Set Has the Most Pieces? – 72/9
20. Jurassic World and Legos – 291/7
21. How to Build Lego Angry Birds – 120/32
22. How to Build a Lego Ship – 152/32
23. What is the Lego Dimensions Portal? – 321/0
24. Lego Star Wars Jedi Minifigures – 48/19
25. Lego Alarm Clocks for Kids – 40/7
Are you imagining some stimulating blog posts? Why not let the fun begin!
Affiliate Marketing Next Steps
You will need to build a website to achieve success as an affiliate marketer. Your website is your virtual business location from which you'll communicate and interact with Lego enthusiasts around the globe. Fortunately, creating a website is not as difficult as you might think. With today's website builder's, anyone can do it!
But bear in mind, you are creating a business. Any business venture requires effort and dedication. I'm not promoting some get rich quick scheme. Rather, I'm suggesting a route to supplementing your current level of income through an online venture that will grow over time.
The graphic image below presents a succinct view of the road to affiliate marketing success.
Let's expand on this birds-eye view of the affiliate marketing business model, shall we?
If Legos is an appealing interest, we're ready to move on to step 2. Building a website involves some fundamental decisions. Here's what you'll need.
A Site-Building Platform
A Domain Name
Safe and Secure Web Hosting
Some quick searching in Google will uncover various options for accomplishing this critical step in your online journey. But I'm going to jump in now and give you my recommendation based on extensive personal experience. I use and strongly recommend an online marketing community know as Wealthy Affiliate.
Why?
I have numerous reasons for recommending WA but what it really comes down to is the all-inclusive, newbie-friendly nature of this platform. Wealthy Affiliate offers absolutely everything you need to get started immediately and then continue to grow your business the proper way.
And, the best part is the ability to check out the resources and community for free. Blogging and affiliate marketing is a fabulous fit for me. But it may not be right for everyone. The most prudent approach is to create a risk-free Starter Membership. Get some free hands-on training so that you can make an informed decision that works for you!
Domain Names
Choosing a domain name for a new website can be a lot of fun, especially with a playful topic like Legos. I couldn't resist using the SiteDomain facility at WA to investigate the availability of the first choice on my brainstorming list, LittleBrickCreatives.
As luck would have it, the name is unique and available. Just a little more food for thought! 🙂

Fleshing Out Your Website
Once you've staked out a virtual piece of real estate by selecting a catchy domain name and using the site builder tool to construct a website foundation, your online business is off and running. Use the ideas above, or the results of your own keyword research, to start writing engaging articles to draw in your audience.
Get some awesome training on how to write content for a website, how to find effective keywords and techniques for growing traffic on your blog.
But first and foremost, make it fun and let your passion for your niche shine through!
Signing Up As An Affiliate
Becoming an affiliate for any organization is a free and fairly simple process. LEGO uses the Rakuten Marketing network to manage their affiliate program. Consequently, becoming a LEGO affiliate is a two-step process. You must enroll in the Rakuten program first. You're then able to apply with various network advertisers including LEGO Brands.
For this niche, you may also want to join the Amazon Associates Program.
Typically, you will need to create a website with appropriate and relevant content first. You can then apply for affiliate status and submit your website address as part of the application process
Summing Things Up
I sincerely hope you found this article on how to make money with Legos to be super helpful and just the information you've been seeking. While other approaches are certainly feasible, I stand behind my recommendation of affiliate marketing.
Minimal cost to get started and enormous earning potential are a winning combination!
Share Your Thoughts and Lego Stories
I'd love to hear your thoughts on Legos as a niche marketing option. Do you have some Lego tales of your own? Drop a comment below to enrich the conversation!
Like It? Please Share It!