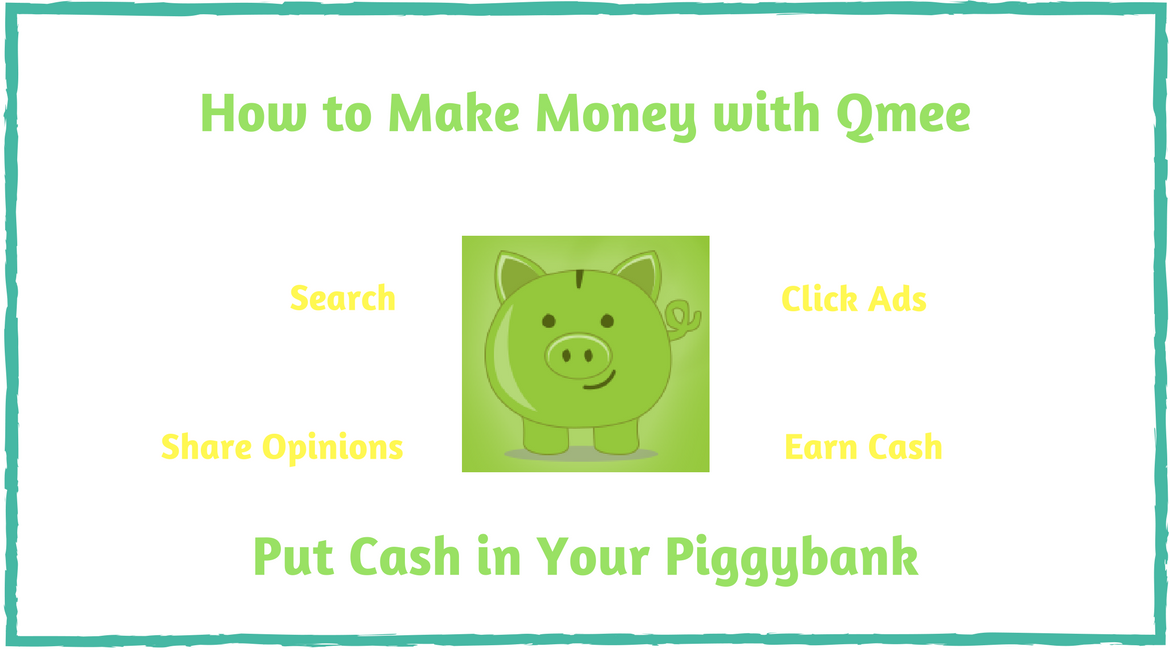 I'm all about discovering ways to supplement income online. And, I'm excited to share what I've learned about
how to make money with Qmee
because this program is the real deal.
As we all know, it's best to approach Internet programs with a bit of skepticism. They don't all deliver on their promises and who wants to waste their time and then not get paid?
Qmee was originally launched back in 2012 but has since added new features that make it easier to put a little green in your wallet. I've not only researched this web application but joined and conducted my own tests. In this way, I can flavor my insights based on personal experience.
Currently, you must be a resident of either the US or the UK to participate. Members must also be at least 13 years of age to create an account.
Qmee is definitely worth checking out. So, let's do that, shall we?
What is Qmee?
Qmee is a free web application that uses a browser extension to help advertisers connect with targeted users as they perform online searches. As you search normally with your favorite browser, you can:
discover new brands;
get money-saving coupons;
compare pricing on products: and
earn cash by clicking on relevant ads.
Additionally, you can earn even more cash by participating in surveys and providing your valuable feedback. The recent addition of a mobile Qmee app lets you make some money on the go which just increases the appeal.
Qmee works seamlessly with my online lifestyle, and I find very little not to like. For me, the major benefit of Qmee is much like that of another favorite rewards program of mine (Swagbucks). I can install it and carry on with my life. Both programs work in the background and allow me to accumulate some much-appreciated pocket money over time.
My approach is to let my rewards grow to enhance my holidays and other special occasions. To be clear, I certainly can't pay the bills with monies earned from rewards or search loyalty programs. No one is getting rich with these sites!
But, I can effortlessly earn extra money for a nice bottle of wine to complement Thanksgiving dinner, some fun stocking stuffers for the grandkids at Christmas time, and the occasional dinner out with friends. That works for me! 🙂

 Earn Extra Money for the #Holidays or Other Special Occasions
Does that appeal to you as well?
If so, let me show you some details behind why I'm crushing on this app.
How Does Qmee Work?
Getting started and using Qmee is incredibly quick and simple. Here's how the process works.
Get Set Up:
(1) Sign-up for free using your Facebook or Twitter account or by entering an e-mail address and password.
(2) Download and install the Qmee extension for your browser of choice. I use Google Chrome, but Qmee works with all popular browsers,
(3) Track your progress. Just click the Q in your browser toolbar to see the balance in your "piggybank" at any time (or to cash out your earnings).
Use Qmee:
Once Qmee is installed on your device, just search the web as you normally would. That's about all there is to it. Oh, and don't be surprised or discouraged if you don't immediately see search results. When I first created my account, it took about 4 days for my first clickable results to appear. Based on my research, that seems to be about the norm.
How to Earn Money By Clicking Ads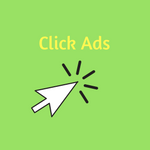 Qmee offers online shoppers a more personalized experience because it presents ads for products and brands they love. After a few days, you'll begin seeing ads in the left sidebar of your search screen. This probably goes without saying, but you're far more likely to see ads with product-related searches than with searches for general information.
Do you do a lot of online shopping as I do?
Take a look at the image below to see an example of clickable ads related to my search.
Example of Clickable Ads From a Google Search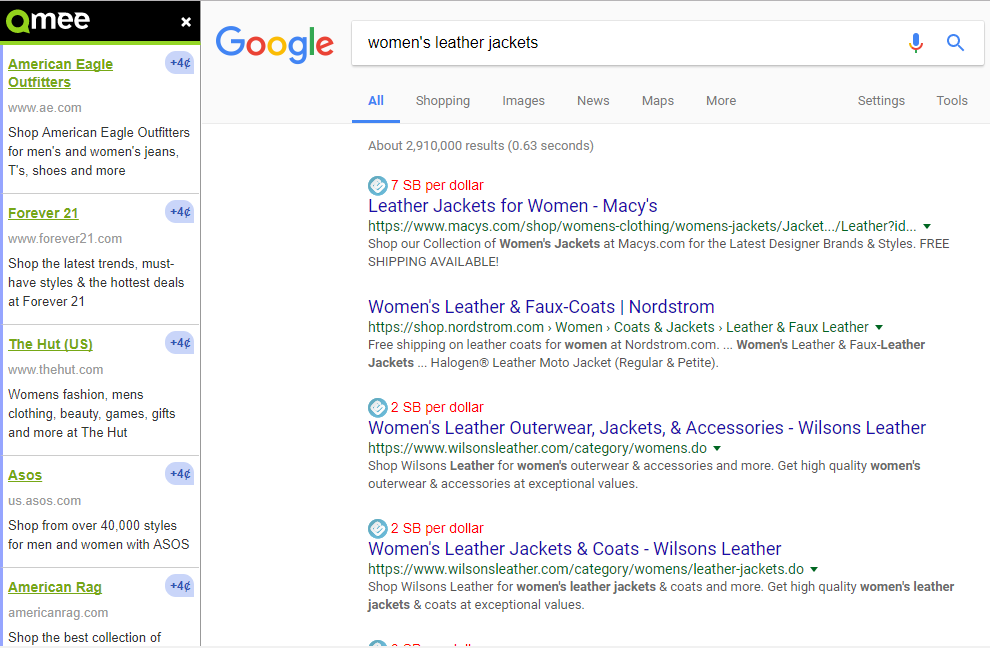 From what I've seen, you typically get paid between $.04 and $.15 when you click on an ad. Not much, right? But here's how I see it. I was performing this search anyway, and without Qmee I wouldn't have earned anything. Clicking takes a second, so why not?
One benefit I enjoy is that I get suggestions I wouldn't necessarily have thought about, and I've saved money by following through on them. And, remember my earlier caveat. I only expect my earnings to grow very slowly over time. But as I do a lot of Googling on a routine basis, my balance does indeed grow.
If you're wondering how Qmee can afford to pay these fees, it's because advertisers pay Qmee to get their products in front of consumers and Qmee shares these fees. Each time a user clicks on a search result link, he or she provides useful data about their online behavior.
Be aware that you won't see ads every time you search. That makes sense to me because I wouldn't expect Qmee to have relationships with everyone. When I do see ads, there are two aspects (in addition to the earning opportunity) that I really appreciate. My basic search results don't change, and the ads are not intrusive.

  How to Earn Money by #Clicking Ads
Cautionary Advice
Before we move on, I also want to caution you about trying to game the system by performing endless searches for the sole purpose of making more money. I mention this because I've come across a lot of posted questions asking for information on things like what to search on Qmee or Qmee searches that work.
My advice is to completely avoid that type of behavior. Qmee monitors your activity for reasonableness, and they will shut your account down for suspicious activity. Surf the web as you always do and be happy getting paid for your routine online activities.
How to Get Paid for Taking Surveys Online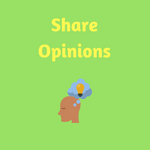 Can you really get paid taking online surveys? The short answer is yes, but not very much. I've tried a lot of survey sites, and I have to admit, I'm not a fan. Unlike clicking ads, taking surveys involves an investment of my time. If I'm going to trade time, I prefer activities with far more earning potential.
That said, I know that many people enjoy surveys. So, for purposes of this review, I wanted to test out this Qmee feature. As of the date of this post, I've participated in at least a dozen surveys on this site and shared my thoughts and opinions on a wide variety of topics.
Here are a few of my observations:
Right from the beginning, I've been offered a lot of surveys every day;
Compared to other sites, I've found the surveys to be very user-friendly;
I've qualified for far more surveys on Qmee than I have on most other sites I've tried;
Surprisingly enough, some of the surveys were interesting; and
My survey earnings have been promptly credited to my account.
In other words, I've had positive impressions for someone who dislikes surveys. While I'll never be an avid survey taker for reasons already mentioned, I do envision trying 3 or 4 short surveys a week to pad my account a bit. For survey enthusiasts, I see even more possibilities.
The image below shows just a few of my survey offerings.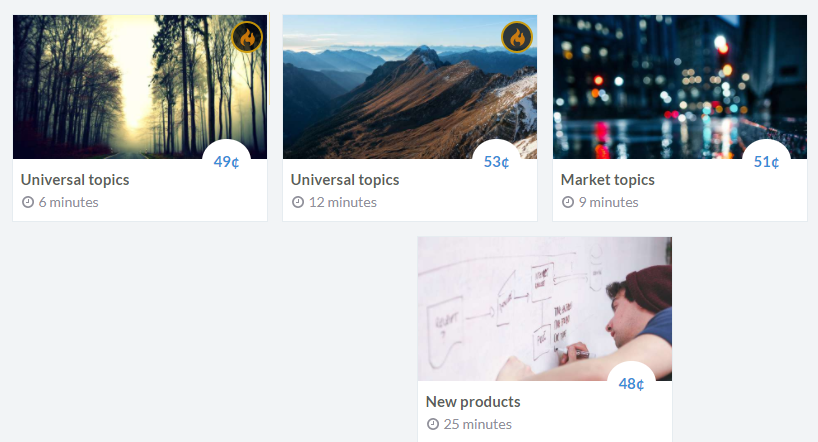 How to Get Paid Paid for Taking #Surveys Online
Download the Qmee Mobile App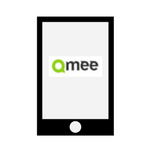 If you've been searching for ways to make money with your phone, Qmee may be an excellent fit for you. I downloaded the mobile app to my iPhone to check it out and found it easy to use. In fact, I filled some downtime with it the other day while waiting in my Doctor's office.
I tend to get antsy and impatient in those situations, but I decided to try a survey instead. It worked out well and beats just getting frustrated. So, I expect to find it useful in similar scenarios and I bet you would, too!

Ways to #Earn Money With Your Phone
How Does Qmee Pay You?
Every Qmee user needs a Paypal account. If you don't have an account yet, you can sign up for free here. I love that Qmee doesn't make users wait or jump through any hoops to get paid. There are no minimum thresholds, and you can cash out directly to Paypal at any time.
Click the "Q" in your browser toolbar and choose cash out my piggybank. Funds are immediately transferred and available in your Paypal account. How sweet is that?
Cash was the only payout option for a while, but Qmee now offers gift cards for Amazon, iTunes, and Starbucks. You do have to have at least $5 in your account to cash out with a gift card. Furthermore, you can't choose the gift card option until you've cashed out through Paypal at least once (even if you only transfer 5 cents).
Qmee uses your Paypal account to verify your identity. That's the rationale behind making you cash out with Paypal at least once. They want to make sure the right person is receiving the rewards.
Qmee Features I Really Like
Make a bit of extra money in a variety of easy ways
Get paid cash for online surveys and just sharing your thoughts
I've been offered multiple surveys throughout each day
Discover new brands and make money online clicking ads as you search
Get offers of money-saving coupons
Once you install the Qmee browser extension, it works in the background with whatever browser you normally use
Cash out your "piggybank" directly to Paypal at any time (there are no minimum payment thresholds to meet)
Search on Google, Bing, Yahoo, and even Amazon, Walmart, eBay, and Best Buy
You can refer your friends and family to earn rewards
The mobile app lets you make money on the go from anywhere
Qmee Features I Don't Like
Honestly, I'm reaching here and really haven't observed many cons. This is about all I've come up with.
Earning potential is extremely limited
It takes several days after you first join to start seeing clickable ads in search
Is Qmee Worth Your Time?
Yes, I definitely feel it is. It's not a bunch of money, but you earn search rewards for activities you do anyway. There's really no additional investment in time. So, why not earn a little mad money? It seems like a no-brainer to me.
Personally, I'm not willing to spend a lot of time on surveys because the return on my time investment is too low. I've found a far better way to supplement my earnings online. If you're interested in greater earnings potential, you may want to investigate Wealthy Affiliate which is my #1 recommendation for making money online,
But either way, I think Qmee is a nice little side hustle. Since it's free, there's really no downside to joining.
Sign Up for a Qmee account here.
Please enjoy the short video below.
Wrapping Things Up
I sincerely hope you've enjoyed this Qmee review and my take on how to make money with Qmee. Qmee is a highly reputable and completely legitimate program that rewards you for searching the net, clicking ads and providing opinions that may even influence new product development.
What Do You Think?
Do you have any experiences with Qmee, good or bad, that you'd be willing to share with us? Would you recommend Qmee? Please drop me a line in the comment section below.
Like It? Please Share It!