After searching the Internet for ways to generate extra cash, you stumbled upon Inbox Dollars. And, naturally, you're now wondering, is Inbox Dollars legit? Can you really make some additional income?  Furthermore, can you really on Inbox Dollars to pay you your earnings?
There are many sites on the Internet that are very similar to one another and offer similar tasks. But some are better than others. Moreover, some are best avoided because of shady practices.
No one wants to get burned by a website that may not be on the up-and-up. So, it's always wise to read some reviews from a member who's had some experience with how the platform operates.
Inbox Dollars may or may not be a great fit for you, depending on your interests and income goals. Hence, I decided to join and try out the various facets of this program. After reading my Inbox Dollars review, you'll be in a much better position to make the best decision for you.
So, let's dive in and explore the details of Inbox Dollars, shall we?
What Is Inbox Dollars and Is It Legit?
Inbox Dollars is a leading GPT (Get-Paid-To) consumer rewards site where members are paid to engage in a variety of simple tasks like surveys, offers, watching videos, playing games, and more. Darren Cotter, CEO of Cotterweb Enterprises, started Inbox Dollars from his college dorm room back in 2000.
A prominent Internet and media company, Prodege LLC, acquired the Inbox Dollars platform in May 2019. The acquisition allowed Prodege to expand it's already impressive list of consumer engagement sites, including Swagbucks, MyPoints, and others.
Inbox Dollars has earned an excellent reputation over the years as a safe and legitimate site where consumers can make a little side income from home. You can't get rich or even pay the bills with your earnings. But you can pad your monthly budget a bit by sharing opinions and otherwise engaging with well-known brands.
Like similar websites, Inbox Dollars enters into partnerships with businesses that need consumer input, feedback, and engagement to improve product offerings and sales. A portion of the fees that Inbox Dollars generates is then shared with its members.
Inbox Dollars currently has 101 million members, with $872 million awarded to members since its inception in 2000. To join the platform, you must be 18 or older and a US resident. Sign-up is fast since you need only an email and password. You will also need to confirm your email address.
How Do You Make Money With Inbox Dollars?
There are a plethora of ways to make money on Inbox Dollars. Firstly, you will receive a sign-on bonus of $5 when you create your account. Completing your profile, which takes about 10 minutes, will earn you another $.50. As is true of all survey sites, the demographic information in your profile is essential to match you with paid surveys accurately.
Paid Surveys
Companies who are seeking consumer input and feedback will always specify a target market to ensure the data gathered is useful.  Complete the additional profile questionnaires about your interests and household details to broaden your opportunities and earn an extra $.10.
In my experience, the majority of surveys pay $.25 and take from 9 to 25 minutes to complete. The first survey on the list is identified as my best match. Occasionally, there are surveys paying $.75 to $1.50. But I have yet to qualify for any of the options with a higher compensation rate.
The key to making money with surveys is responding consistently and honestly. Read every question carefully because there are always check items that are only there to ensure you're paying close attention. Inconsistent responses are the quickest path to getting your account banned.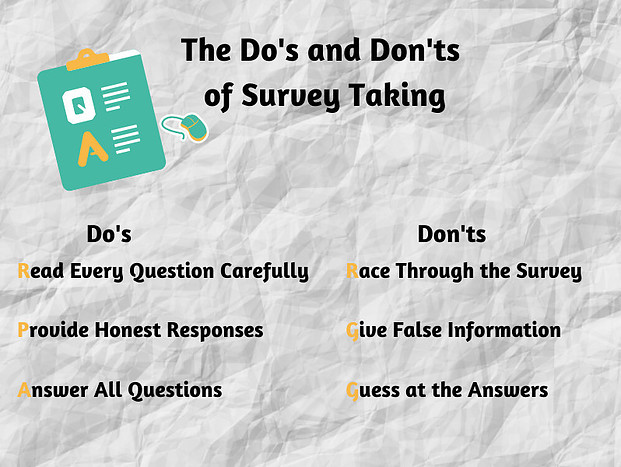 Offers
A core component of every reward website is Offers. Remember, Inbox Dollars partners with large brands and earns fees for promoting their goods and services. Arguably, you can make the most money by completing Offers. But this is also an area where you have to be cautious.
Offers may take the form of free subscription opportunities, trials, or discounted purchases. Buying at a discount may represent a good deal if it's something you were going to acquire anyway. Just realize that you're saving money, not making money.
Trials can be great as long as you take a very organized approach and cancel your trial in a timely fashion before your credit card is charged for something you really didn't want. Oh, and with those free Offers, you can expect your inbox to get clogged with ads!
Watch Videos
Members can watch videos on a wide variety of different topics, including current news articles. Although earning money watching videos sounds appealing, payments are limited to one or two cents for viewing a series of three videos. So, I wouldn't expect to earn a lot at this activity.
Play Games and Confirm  Paid Emails
Certain activities are not paid directly in cash. However, you do earn "scratch and win" cards, which result in winnings of 1 cent to 25 cents. Paid emails are mostly advertisements that contain various offers from partners. For each email that you open, you earn one "scratch and win" card.
Performing all of these activities daily can definitely boost your earnings. Some paid emails also contain short surveys that you can complete for 5 cents.
Cashback Shopping
Inbox Dollars offers cash rebates if you shop with online retailers. You must go through the platform to access the retailer's website and then complete your purchase. The rebate is specified for each online firm. Inbox Dollars earns an affiliate commission, and members share in a portion of their fee. It works much like shopping through TopCashback.
Referrals
Every member receives an invite code. If you invite your family and friends to join Inbox Dollars using your link, you will make $1 for each of your first 5 referrals. You also earn 30% of each of your referrals earnings for life.  If you refer more than 5 people, you don't receive the $1 initial payment, but you still receive 30% of their lifetime earnings. So, it's one of the better referral programs and could be potentially lucrative.
Download the Billy Button
The Billy Button is Inbox Dollar's handy browser extension. You will earn $,25 for downloading the extension. Once installed, you will have convenient access to new surveys which are constantly added on the site. Moreover, you will receive alerts as you shop at many of your favorite online retailers.
Don't forget about the availability of cash rebates for your online purchases. Why pay more than you have to, right?
How Can You Expect To Be Paid?
The minimum threshold for requesting a withdrawal of funds is $30. Once you reach this level, you can choose to be paid through PayPal, or alternatively, you can request a check by mail. Payments are processed on Wednesdays. If you don't have a PayPal account yet, you will receive instructions on how to create one.
The $30 threshold is a rather high one that will take you a while to reach. But considering the multiple ways you can make money, I think it's reasonable to earn one payout per month with some consistent effort.
Earning On The Go
Inbox Dollars now has a mobile App for both IOS and Android users. Download it from either the App Store or Google Play to continue to make money from wherever you are.
Final Thoughts
I sincerely hope I was able to answer all of your questions about the Inbox Dollars reward site. Is Inbox Dollars legit? Yes, there is no question about that. Can you make some extra cash on this GPT site? Yes, that's definitely possible also.
I guess the bigger question is whether earning small amounts of pocket money is genuinely your goal. Or, are you seeking a way to make money online to supplement your income more substantially? Maybe you even have thoughts of replacing your primary income source and focusing entirely on the online space.
You may be settling for completing surveys and other simple tasks because you're not sure what else is available. If that describes your situation, you may want to consider using whatever free time you have to explore other options.
It's impossible to earn a life-changing income on a GPT site like Inbox Dollars because the tasks simply don't pay enough for the time they take to complete.
But, there is a no-risk platform (free to join) where you can get some amazing training for navigating today's online world and develop marketable skills. The main focus of this industry-leading platform is affiliate marketing. You'll be exposed to a four-step blueprint for building an online business that can lead to massive online success.
Learning how to create a WordPress website, along with all the things you can do with a website, is fascinating. If you've ever thought that you'd like to know more about Internet marketing, the opportunity to try it out for free is not something you should miss out on.
Whether you decide to stick with surveys or expand your horizons, I wish you well!
Over to You
Have you ever tried Inbox Dollars? Do you have another GPT website that you would like to share with us? Please jump into the comment section below. And, do let me know if you still have questions about the Inbox Dollars platform.
Like It? Please Share It?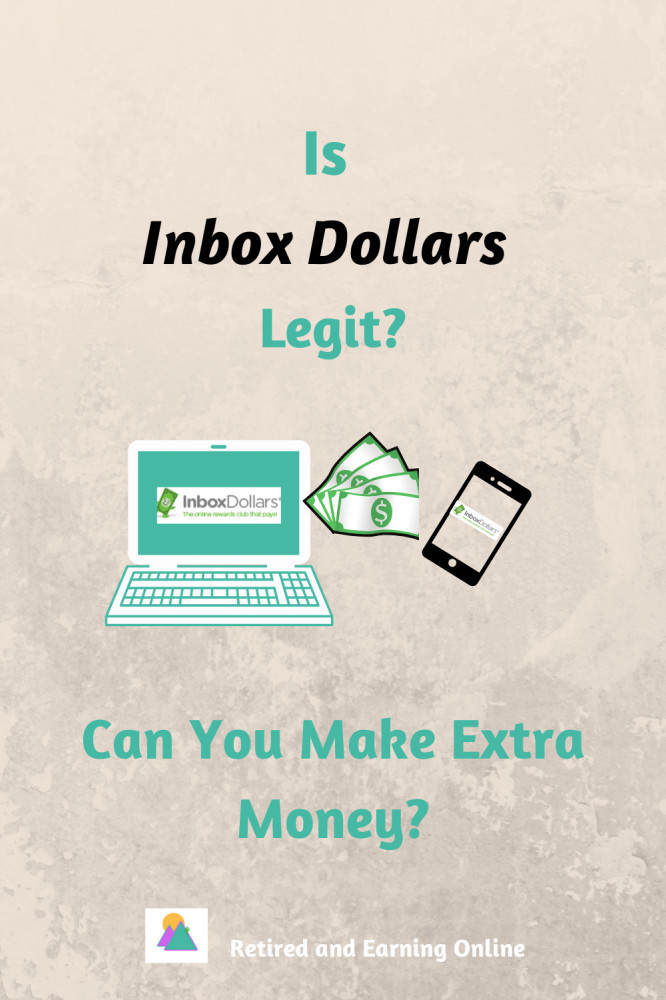 Please Pin It!