For all my readers wondering how does MyPoints work, I'm happy to provide this complete review. I'm a MyPoints member who has tried all the elements of the program. And, I extensively researched other customer reviews. So, you're in the right place to get an honest and realistic assessment.
The Internet is rife with similar digital rewards programs. We're all trying to earn a little extra money on the side, and MyPoints claims to be a good platform for doing just that,
But is it true?
Is MyPoints Legit? Can you really make enough money to make a difference in your life? Furthermore, is MyPoints your best option, or are there better programs?
Let's dive right into all of these meaty questions, shall we?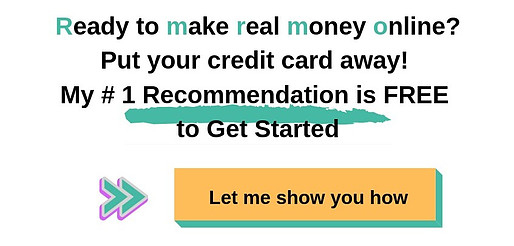 What is MyPoints?
MyPoints is an example of a GPT (Get-Paid-To) site where you can earn points for engaging in simple tasks and activities. An Internet and media company called Prodege, LLC, owns the platform.  I found it interesting that Prodege also owns several other well-known rewards sites, including Swagbucks, ShopAtHome, and Inbox Dollars.
In essence, MyPoints is a consumer engagement hub for market research. Advertisers need feedback from consumers to ensure their products meet target market needs. Therefore, advertising brands hire market research firms like Prodege to roll out surveys that collect and analyze data.
Various factors indicate that MyPoints is indeed a legit site. The platform is something of an online pioneer that has been around since 1996. Besides, the site is free to join, boasts more than 9 million members, and has paid out $250 million to members.
That said, MyPoints customer rating seems to be falling. Currently, the program's rating on Google Play is 2.7 stars (out of 5). Moreover, the rating is slightly lower on the App Store at 2,4 stars.  Finally, consumer complaints are rising that customer service is not what it was in the past.
To be fair, there are still plenty of members that much enjoy the site. And, all programs of this nature have their detractors. But declining ratings are something to be aware of and keep an eye on because we don't want to invest our time if it's going to be a hassle to get paid, right?
How Does MyPoints Work?
First, sign up for free at MyPoints.com by completing a short and simple form that includes your name, email address, country, and zip code. You can then immediately begin earning Points through the following kinds of activities:
Shop Online With Retail Partners
Share Your Opinions By Completing Surveys
Find Good Deals By Exploring Offers From Advertisers
Print Coupons to Save on Groceries
Search the Internet Using Yahoo
Watch Videos
Play Games
Read BonusMail Emails
Refer-A-Friend


My observation is that MyPoints has more ways to earn rewards than most other platforms I've reviewed (Swagbucks being the only exception). You would think that more and varied tasks would be a good thing. But what I noticed is that just because they offer a task doesn't necessarily mean they do it well.
Shop Online With Retail Partners
There are over 1,900 retail vendors where you can earn rebates in the form of Points when you complete online purchase transactions. Here are a few rebates currently available:
MyPoints does seem to include the most popular retailers. But if you're looking for the best cash rebate deals, I would look first at BeFrugal or TopCashback because both of these platforms have relationships with a lot more vendors.
Share Your Opinions By Completing Surveys
Many people enjoy the idea that they can help influence and shape product development decisions by sharing their opinions. I frankly admit that surveys are not my thing because I simply do not have the patience for the repetitive screening questions.
I understand why advertisers are only interested in responses from folks who are actually part of their target market and likely to buy the product. Naturally, they have to ask the demographic or behavioral types of questions to see if you fit the target market profile.
For those with more patience than me, it might not be that big of a deal. One of the big attractions of surveys is that you can take them from anywhere:
your sofa
the dentist's waiting room
anyplace you have downtime
Unfortunately, I frequently do not meet the criteria researchers are looking for, which results in a lot of disqualifications. MyPoints gives you 5 Points as consolation when you get disqualified, but that doesn't make up for all the wasted time. I have yet to complete a survey with MyPoints.
Paid surveys are an area where I don't think MyPoints is very competitive. The list of available surveys is very short, and the fees they pay are meager. If I were trying to really focus and make as much money as I could with surveys, I would use either Offernation or GrabPoints. Both of these rewards sites have a lot more surveys.
Find Good Deals By Exploring Offers From Advertisers
As with most websites of this nature, offers are where you can earn the most rewards. In some instances, this can be a good thing. If there's a product or service that you've been eager to try, you may be able to get a great deal and save money on the purchase of something you were going to buy anyway.
Just as an example, I'm on a mission to find the best food delivery meal service that meets dietary restrictions and has easy prep. Many similar services have cropped up of late, all of which are somewhat pricey. By taking advantage of offers, I can try services at a reduced rate and earn Points also, making it a lot less expensive.
But keep in mind that you're saving rather than making money with offers. You have to spend first, which could defeat the purpose of being on a rewards site in the first place.

Search, Watch Videos
It sounds excellent to earn rewards for things you do online anyway, like querying or streaming videos. And, if you normally do a lot of this for no compensation, you might want to check out this MyPoints feature. I will warn you that you will watch for hours to receive pennies. Just as with surveys, I think Offernation does a better job with videos.
BonusMail
Expect to have your inbox flooded with several BonusMail communications a day. These are offer notifications from various partner advertisers. In some cases, you will receive 5 Points for just opening the email and clicking through to the site. More Points are available if you make a purchase.
Fortunately, you can unsubscribe to Bonusmail :).
Refer-A-Friend
It's possible to earn Points by referring friends or family members to MyPoints. Place your invite code in emails or on social media. When someone clicks on your code and joins, you earn 25 Ponts. Also, if your friend makes a qualifying purchase with 30 days of $20 or more, your friend earns 1,750 Points, and you receive 750 Points. You will also earn 10% of any subsequent Points accumulated by your referral.
How Do You Get Paid By MyPoints?

Points earned on the MyPoints platform can be redeemed for gift cards to about 70 different vendors or for cash through PayPal. If you have a United Mileage Plus account, you can also convert Points into travel miles.
So, what's the conversion rate?
Oddly enough, there's no stated conversion rate between their proprietary currency called "Points" and dollars. You have to calculate the rate by analyzing different rewards available. And, one of the first things you discover is that redemption rates vary by award.
Currently, Points seem to be worth somewhere between 6.3 and 7.1 cents. For example, the minimum payout is a $3 gift card to either Amazon or Dunkin Donuts, which will cost you 480 Points. Alternatively, if you want cash through PayPal, the minimum threshold is $25, which requires 3,970 points.
I was disappointed by the $25 PayPal minimum. This probably doesn't come as a big newsflash, but I still think it should be said. At a few cents per task, it will take a long time to accumulate enough Points to withdraw cash. The exception might be if you're doing a lot of shopping.
But just to give you a comparison, the minimum PayPal payout through GrabPonts is $3, and for Offernation, it's $1. If you're trying to rack up a bit of spending money, that's a huge difference. MyPoints also takes several days to complete the transfer, where the other programs do it in a matter of hours.
MyPoints Pros
Free to join
Multiple ways to earn points
Good referral program
MyPoints Cons
Difficult to earn significant income
Not enough surveys
Minimum payout threshold for cash is too high at $25
My Closing Thoughts
I felt compelled to join MyPoints and publish a review of the program because so many people asked, how does MyPoints work? As I stated above, MyPoints has been a player in the online rewards arena for more than 20 years. The platform is definitely legitimate.
Since MyPoints is free to join, you may want to check it out for yourself. It wouldn't be my first choice of a rewards platform to use regularly because I think there are better programs. But we're all different, and your habits may make MyPoints a better fit for you. Click here to create a free MyPoints account.
I think the big thing with all GPT sites is to keep your expectations realistic. Maybe you don't have a lot of time to invest in a side hustle, but you'd like a few extra bucks of spending money a month. That's a reasonable expectation. The probability of you being able to make enough money on the MyPoints platform to pay the bills is zero!
Now, if you have more time and don't object to some hard work, there are some excellent opportunities to make serious money online. You may want to explore my top recommendation here to see the method I use to generate online income.
So, is MyPoints worth your time? I'm going to quibble a bit here and say it probably depends on the individual and their circumstances. For me, it's definitely not worth my time to earn far less than minimum wage for my efforts. That said, I've found a more time consuming but also a far more lucrative way to earn online,
Over to You
Do you have any experiences with MyPoints that you're willing to share with us? Is there another rewards program that you prefer? Please jump into the comments below and let us hear your thoughts!
Like It? Please Share It!
Please Pin It!