It should come as no surprise that partnering with baby product affiliate programs is a potentially lucrative business move. As every parent knows, infants require an incredible amount of gear. Moreover, parents and doting grandparents all want the best for the newest addition to the family.
According to Statista, the estimated size of the global baby care products market was $73.86 billion in 2018. And, the industry is projected to grow to $109.13 billion by 2026. By any definition, these are staggering amounts!
There are multiple drivers creating growth in the baby care arena.  Additionally, a lot of factors influence customer purchase decisions.  Savvy buyers are doing their research today. As a result, they're asking a lot more questions than ever before.
For example, consumers are increasingly demanding natural, organic, and sustainable products. Additionally, safety consciousness is a primary concern with many nursery products.  That's true of things like furniture, strollers, and carriers.
Furthermore, toys are a component of this industry. And, there's an increasing demand for toys that stimulate sensory and motor skills development.
So, let's explore some high-quality brands you can partner with that will satisfy your prospective customer needs.

6 of the Best Baby Product Affiliate Programs
The Natural Baby Company
Natural Baby Company is a one-stop shopping experience for all-natural and environmentally friendly baby products.  A mother of 7  is the owner of this business. She started the operation from her laundry room in 2002. And, she made a commitment to fostering natural parenting.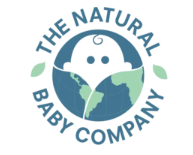 The company's extensive offerings include:
premium cloth diapers for eco-friendly convenience including their own line called GroVia
baby gear from some of the best brands in the industry
natural feeding products
safe and secure carriers, slings, and wraps
sustainable toys
eco-friendly health and wellness selections
Natural Baby Co pays a 10% commission for each purchase that originates with your website.
Moreover, you receive credit for any transaction that occurs within 180 days of the customer first clicking your link. You can click here to apply for Natural Baby's affiliate program.  ShareASale is the administrator.
Project Nursery + Junior
Look no further than Project Nursery for unique and inspirational nursery decor. To begin with, you can find furniture, DIY design tips, and some of the latest baby gear. In addition, you can take virtual tours of some very chic rooms for babies and young children. Finally,  you'll leave with some wonderful ideas.

Started by two moms, this site boasts of being the largest decor site on the Internet. Over 3,200 products are available. In addition, there's a section devoted to Moms and their needs,
Project Nursery pays commissions of 5% on most merchandise.  The rate is 3% on furniture, decals, and paint. The tracking cookie is 30 days. ShareASale administers the Project Nursery affiliate program.  You can sign up here.
BabyBjorn
BabyBjorn is a family-owned business headquartered in Stockholm.  The company has been around since 1961. The company's goal is developing good, functional, and safe products for babies.  As a result, their products help families with small children to solve daily dilemmas.
Major products include baby carriers, baby bouncers, travel cribs, and cradles along with other accessories. Their products have proved timeless. For instance, parents have carried more than 30 million babies in a BabyBjorn baby carrier since the product's inception in the 1960s.
Affiliates earn payouts equal to 10% of sales with a 30-day cookie window. FlexOffers administers the program, and you can apply as a BabyBjorn affiliate here.
Ergobaby
Ergobaby is primarily known for comfortable and ergonomically designed baby carriers. Back in 2002, a mother on Maui couldn't find a comfortable way to carry her infant son, and the Ergo design was born. The company now offers over 30 baby carrier designs and is the recipient of multiple awards.

The Metro Compact City Stroller is another popular product designed for comfort, portability, and convenience. The stroller is easy to push. Hence, it's a comfortable design for both babies and parents.
Ergobaby affiliates earn a 4% commission on all sales through their link with a 30-day cookie duration. Sign up for the Ergobaby affiliate program through ShareASale.
Finn + Emma
Finn + Emma sells clothing, accessories, and toys for newborns and toddlers. All products are made from 100% organically grown materials. Furthermore, the materials are all completely chemical-free.
The company is going for a balance between stylish and sustainability with their garments. They also offer some durable and adorable play gyms for infants. The Gyms are made of wood and also softer materials that teething babies can safely chew on.
You can feel good about promoting these eco-friendly products.
Affiliates earn a generous 10% commission with a 90-day cookie window. Sign up for the Finn + Emma affiliate program here through ShareASale.
Amazon
Baby products are yet another area where partnering with Amazon is an excellent choice. The potential becomes clear If you go to Amazon's best selling product list and choose Baby. You'll find an amazing array of thousands of products. Many of these products are well-known and trusted brand-name items.

Amazon pays associates a commission of 4.5% on Baby Products. The cookie duration is only 24-hours. However, during that period, you will earn a commission on anything that your referral purchases through Amazon's website. Your fee is not limited to just the product you promoted.
You can read more information about becoming an Amazon affiliate in this post.
Making Money With Baby Products as an Affiliate
Finding organizations that offer quality high-products that you're proud to promote is an important initial step for anyone thinking about launching an online business as an affiliate marketer. Hopefully, you felt inspired by some of the programs listed above, and ideas are now spinning in your head.
Many of these baby products are a good fit for different sub-niches or types of blogs. For example, you might decide to specialize in baby carriers, infant furniture, or strollers. Further, you might also be interested in some of these products if your dream is a Mom or Parenting blog.
A Parenting blog will undoubtedly focus on baby and toddler developmental milestones. Moreover, you may also address things like traveling with your baby or how to help your infant sleep better.
Firstly, it's critical that you clearly define your target audience.  Secondly, you must create content that best answers your prospective readers' questions. Engaging and informative content is what draws visitors to your site and keeps them viewing long enough to read your product reviews and recommendations.
An Overview of the Affiliate Marketing Model
Affiliate marketing is a brilliant business model, mostly because of its simplicity.  Therefore, the concept appeals to many of us who are eager to supplement our income. Moreover, you may even be able to replace your fulltime earnings over time and work entirely from home.
If you're investigating affiliate programs, I'm sure you have some understanding of how affiliate marketing works. But I still think it's helpful to see a visual picture. The infographic below provides a useful overview.
Partnering with brands gives you access to trackable links and banners. You can place the links on your website. The key is to embed the links within relevant content because it's the quality and usefulness of your content that will draw readers. For instance, product reviews and "how-to" articles are always popular.
Final Thoughts
There's no question that partnering with high-quality baby product affiliate programs can help you in your quest to make money from home. The baby care industry is a potentially lucrative market. And, many of us have an overwhelming passion for ensuring that little ones everywhere receive the best care.
Are you ready to pursue your online dream?
Find all the training, resources, and coaching you need for affiliate marketing success with this top recommended solution.
Over to You
So, how do you feel about choosing a baby-related niche?  Do you have additional questions on getting started with affiliate marketing? If so, please ask them in the comment section below!
Like It? Please Share It!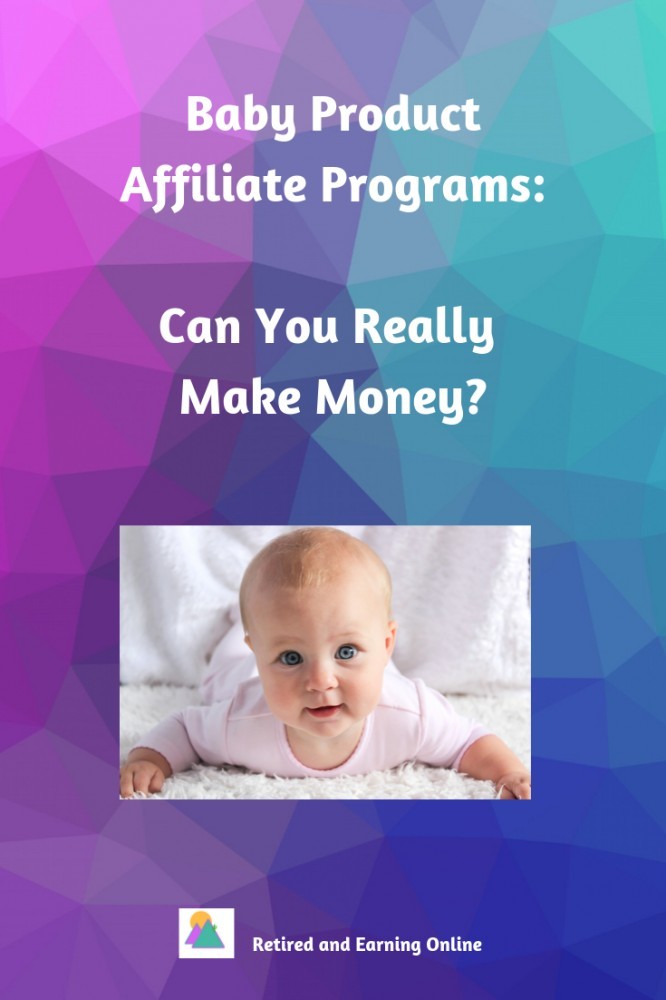 Please Pin It!