We live in a booming digital world with more than 4.25 billion people online. In today's day and age, anytime someone broaches the subject of why become an affiliate marketer, my immediate temptation is to respond with a simple (and rhetorical) question.
*Updated from an earlier post published in 2018
Is there anything that you can't buy online today?
I don't mean to sound flip with that response,  And, I also don't want to take anyone's concerns lightly. But I do think that responding in this fashion serves to highlight a significant fact. The online marketing space is vast and growing exponentially. Furthermore, these factors are hugely relevant to every affiliate marketing decision.
Let's take a deep dive into this issue, shall we?
What is the Definition of Affiliate Marketing?
Affiliate marketing is a proven business model that lets affiliates tap into the online economy. It works off the concept of revenue sharing, which is a practice that predates the Internet. We adapted earlier principles to e-commerce.
Here's a visual of how affiliate marketing works. Let's expand on this.
As this infographic points out, affiliate marketers become the all-important link between online vendors with products to sell and consumers who invariably perform online research before making many of their more substantial purchase decisions.
At its core, affiliate marketing is a strategy that involves promoting the product (or service) of another company in exchange for a fee. You can choose from hundreds of thousands of affiliate programs that are all free to join, Join the program, get a link, promote the product, and earn a commission.
Let's further examine some of my reasons for pursuing affiliate marketing.
6 Powerful Reasons to Become An Affiliate Marketer
When I first started asking "why become an affiliate marketer," I think I was mainly looking for confirmation. The skeptics (who are always with us) warned me about chasing a dream.
Maybe you know a few of those people?
And yet, my intuition kept screaming something very different. Online spending was exploding, and I knew millions of products were available for sale at all hours of the day and night.
Seriously, how can there not be marketing opportunities in that environment?
But all those skeptics had a lot of fuel behind their arguments also. Because any time there's a lot of money to be made, you're bound to find unscrupulous individuals in the mix. So, I was cautious, but I continued to explore and gather information to make an informed decision about pursuing Internet marketing.
Ultimately, I found an online platform where I felt at home and very safe right from the get-go. I launched my affiliate marketing niche website in May 2016, and I've never looked back or questioned my choice.
Let's further examine some of my primary reasons for jumping into this business venture.
#1 – The Size of the Industry is Enormous and Growing
The affiliate marketing industry is witnessing staggering growth rates, and that trend is forecast to continue. Based on a study by Forrester Consulting in February 2016, spending on affiliate marketing in the US should reach $6.8 billion in 2020.
Look at the graph below:
I confess I can't really get my head around those numbers. But I do recognize abundant opportunity when I see it! Wouldn't you like to share in that abundance also?
#2 – Affiliate Marketing is an Integral Component of Today's World
Online sales of merchandise broke all records in 2019 and forecasts indicate this will happen in 2020. According to the U.S. Department of Commerce, retail e-commerce sales increased by 14.9% in 2019 from the previous year and reached $601,7 billion.
Moreover, according to the same study referenced above, approximately 81% of those sales involved an affiliate.  Many companies rely exclusively on affiliates to build their exposure, brand, and revenue.
Affiliate marketing is performance-based. So, businesses need only pay commissions for completed sales transactions. That makes it a risk-free marketing approach for merchants.
Affiliates drive sales, but wait,,,,
We also add tremendous value through product reviews and content marketing. Bloggers create relevant, high-quality content that satisfies a growing demand for information consumption by our readers. Studies show that an overwhelming majority of buyers read online reviews before making major purchase decisions.
In other words, we fulfill a vital role within the online economy because we help people to make more informed decisions. It's rewarding to contribute real value to the process. Wouldn't you agree?
#3 – Are 500 Million Promotable Products Enough For You?
In all seriousness, the plethora of products you can promote as an affiliate is amazing. Your choices are virtually unlimited, which makes this business model extremely appealing. Remember, it's your site, you're the boss, and you get to make the product selections.
One of your first tasks will be to select a niche. Hopefully, you'll choose a passionate interest to focus on because you can then understand your readers' needs and empathize with their concerns. Every niche offers tons of possibilities for product, service, and resource promotions.
Where do your passions lie?
Whether your site focuses on weight loss, exercise, drones, photography, dog training, or a myriad of other potential topics, there are a ton of useful and relevant products.
That's empowering, isn't it?
#4 – Very Low Barriers to Entry
Starting a brick and mortar enterprise is beyond the means of the vast majority of us. Just securing a location, not to mention acquiring fixtures and inventory, is capital intensive.
But an online business venture is an entirely different animal because it does not require a significant financial investment. This fact opens the field to individuals of far more modest means. The online space is a wonderfully "inclusive" environment.
Many of the folks who populate the online world are retirees, stay-at-home Moms or Dads, employees working part-time to supplement wages, college students, disabled individuals, and many others with limited financial backing.
There are even avenues to get started for free!
#5 – Allows for a Healthy, Flexible and Balanced Lifestyle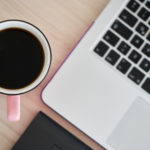 Affiliate marketers are not shackled to an office, specific business location, or rigid hours of operation. The lifestyle attributes are immensely appealing, and I often see this listed as the number one reason to work online. I prefer its current position within the list, and I'll explain why.
Please read this subheading one more time before moving on!
Did you notice it doesn't say you won't be working hard or that you will see immediate results? Sadly, there is no "secret sauce" or "magic bullet" that will let you make money without a significant investment of time and effort. You'll be performing substantive tasks like blogging, SEO, and keyword research.
I recommend you find or create a conducive workspace where you can focus for several hours a day. As with most activities, more time spent on task typically equates to more rapid success.
That said, you do have the flexibility to adopt a schedule that works for you. For example, I'm a morning person, but you may be a night owl. I prefer more frequent but shorter work sessions while you may choose to focus on "marathon" writing sessions and have more free days.
My work hours can shift to accommodate hobbies or personal obligations. I relish being able to work while traveling. And, I've found many more enjoyable ways to spend the formerly wasted commuting time.
What would you do if you could reclaim those commuting hours?
#6 – Passive Income May Follow in Time
Let me be very clear here that blogging is by no means a passive activity. As an Internet marketer, you actively create content. However, the nature of the Internet does create realistic opportunities for performing work once and getting paid for that work product multiple times.
So, how does that work?
Most of us are intimately familiar with the concept of trading time for money. We perform services for X number of hours and receive an agreed-upon rate of compensation. This trade-off is the essence of "active income." But blogging is a very different beast.
As a blogger, you perform work (writing, researching, social media posting, etc.). But your efforts are not immediately rewarded. Without an employer, no one has agreed in advance to pay you for your efforts.  You publish articles on the Net, and over time your content attracts a following.
You grow your traffic through social media sites and by ranking your posts in Google and other search engines. Once you have traffic and real people are reading your helpful reviews and solution-oriented articles, the intoxicating magic of passive income starts to kick in. A reader, somewhere on the globe, clicks on your affiliate link and makes a purchase.
Cha-Ching!
You wake up the following morning to discover you made money while you slept. Did you work for those first earnings? You bet! You may have been blogging in obscurity for 6 months or more. Most newbies do 🙂 It's a rite of passage.
But those first anonymous earnings are more than enough to confirm that the methodology works.  Now it's just a question of scaling your efforts. Because persistence pays off! Moreover, after months of consistently publishing even one or two posts a week, your chances of being found in the search engines start to rise rapidly.
If you need immediate gratification, affiliate marketing is not for you. But if you have the patience to build a business one post at a time, know that success is very achievable.
Do you have the patience and perseverance to strive for a brighter future?
What Do You Need to Get Started?
The low cost of entry is one of the most attractive aspects of starting an affiliate marketing business. You can start and grow your own online venture with minimal resources compared to most other business opportunities.  I know we discussed this above but it bears repeating.
Here's what you need:
a computer or laptop
a reliable internet connection
a website and hosting for your site
training in basic principles
Where Can You Safely Explore Affiliate Marketing?
After sticking with me this far, I know you're thoroughly intrigued and craving more information about affiliate marketing. I can go on at length and tell you that creating a website is much easier than you think and that you can do this. And, that's all true!
But what you really need right now is a safe and supportive environment where you can try things out for yourself. I want you to experience building your own website from scratch and completing some excellent training exercises.
Furthermore, I want you to take these steps within a welcoming and supportive community. You'll be surrounded by thousands of active members, including the owners, who are willing to help answer all your questions.
Wealthy Affiliate is an online community where you can learn everything you need to know to achieve success as an affiliate marketer.  It's a completely
safe haven
because all you need is an email address to create a f
ree Starter Membership
.
You can read this post to see everything WA has to offer. Or, you can create a free account now and discover the benefits of WA membership from within the community.
Final Thoughts
I know that many people spend a great deal of time mulling over the question, why become an affiliate marketer? Having been in precisely your shoes, I understand the conflicting emotions as you contemplate something very unfamiliar.
Excitement, curiosity, and trepidation all combine to create a heady feeling, right?
My sincere hope is that the 6 powerful reasons that we talked about today will help you make the absolute best decision for you.
Now, Over to You
Have you tried your hand at affiliate marketing? If not, do you still have questions that are holding you back? Please give me a shout in the comment section if I can help!
Like It? Please Share It!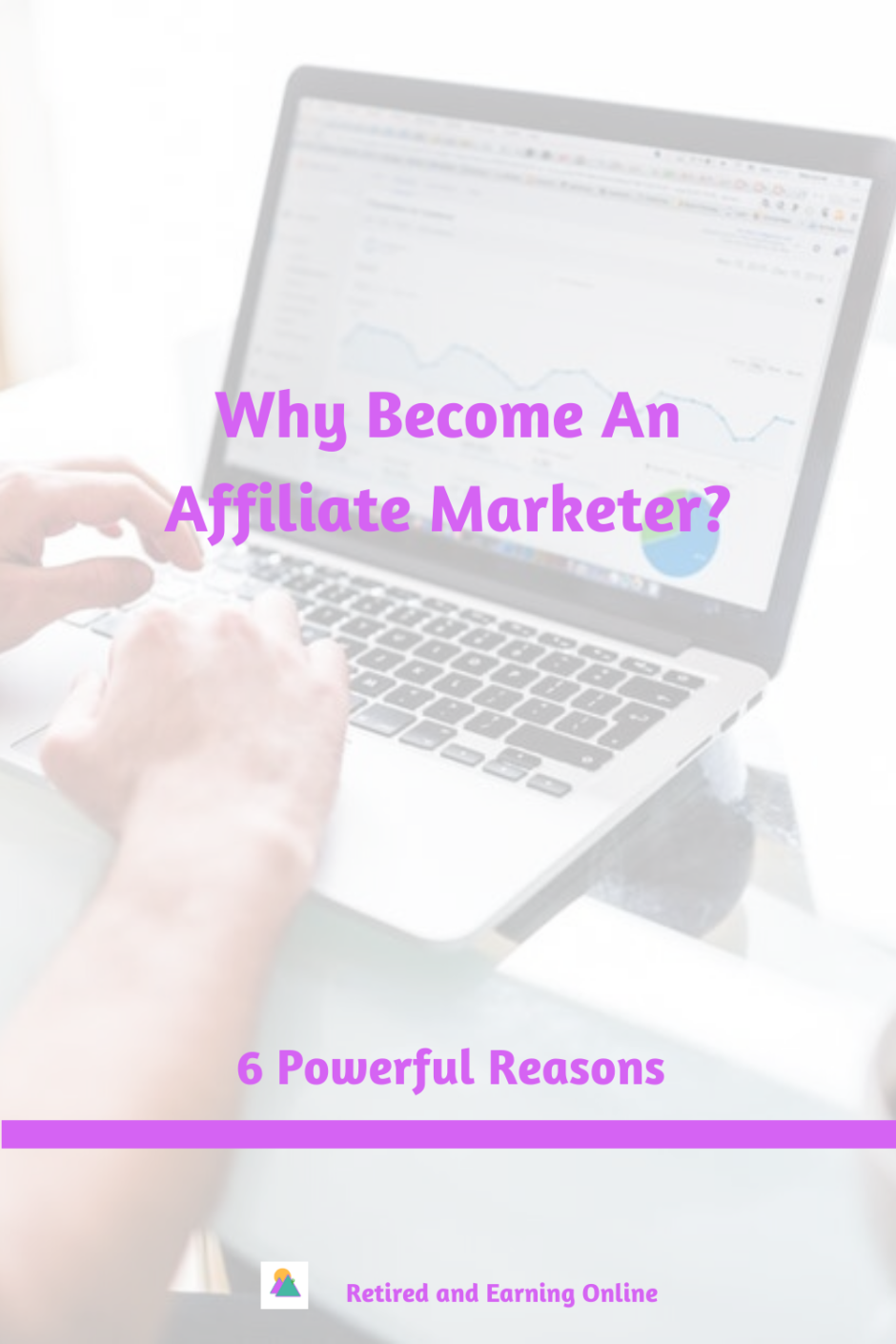 Please Pin It!