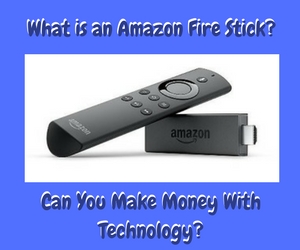 As cutting the cord becomes increasingly appealing, I hear more and more people voicing questions like
what is an Amazon Fire Stick?
Or perhaps, what is the best streaming device? I asked these questions myself a few weeks ago when I decided to fire my satellite TV provider.
Satellite and cable TV companies have had a corner on the entertainment industry for decades. In my opinion, they've completely lost all focus on the customer.
They sell packages filled with a lot of crappy channels that no one wants. Even worse, their rates are very expensive, and customer service is appalling.
But with changes in technology, that scenario is changing. Their viewers, who were once a captive audience, have alternative options today and they're opting out in favor of cable and satellite TV alternatives.
Cable and Satellite TV Alternatives
As an affiliate marketer, I regularly perform niche research looking at new marketing opportunities. In this case, I started by doing research to satisfy my own entertainment needs. I explored the basic aspects of cutting the cord including streaming services, streaming devices, and over-the-air antennas.
As I did so, I became intrigued and then excited at the possibilities I saw. I realized that it was possible for most people to cancel their cable subscriptions while continuing to enjoy their favorite programs. By doing so, they could keep a significant chunk of cash in their wallets on a monthly and annual basis.
I was paying about $90 a month for satellite services, but everything I've read recently suggests the average is more like $100. With a reasonable, one-time investment in equipment (an outside antenna and an Amazon Fire TV Stick), I've replaced all the programming through an Internet streaming provider and comfortably saved $50 per month.
The Fire Stick essentially turns your TV into a Smart TV. It's a small device about the size of a flash drive that plugs into your TVs HDMI port and enables streaming over WiFi.
But here's the exciting part…
As I dug further into this market, I became increasingly convinced that streaming services and devices represent a potentially profitable niche for enterprising affiliate marketers. Since my readers are seeking opportunities to earn money online, I was anxious to share my discoveries.
My goal is to help as many retirees as possible to achieve their online business goals. In fact, I've decided to write a series of articles about potential niche ideas with this being just the first in the series.
So let's get started, shall we?

Streaming services and devices represent a potentially profitable niche for enterprising affiliate marketers
The Affiliate Marketing Model
The diagram above shows a pretty clear picture of the necessary steps to take in earning money as an affiliate marketer. My purpose today is to show you how you might apply this model to a chosen interest of streaming services and devices.
If you feel like you need a bit more background on the topic first, you can read more about Affiliate Marketing here and then come back. We'll still be here.
Streaming Services and Devices – A Potential Niche Idea?
My first step in investigating this niche of alternatives to cable and satellite subscription services was to look at related data in Google Trends to get a feel for the level of interest. Here's what I found.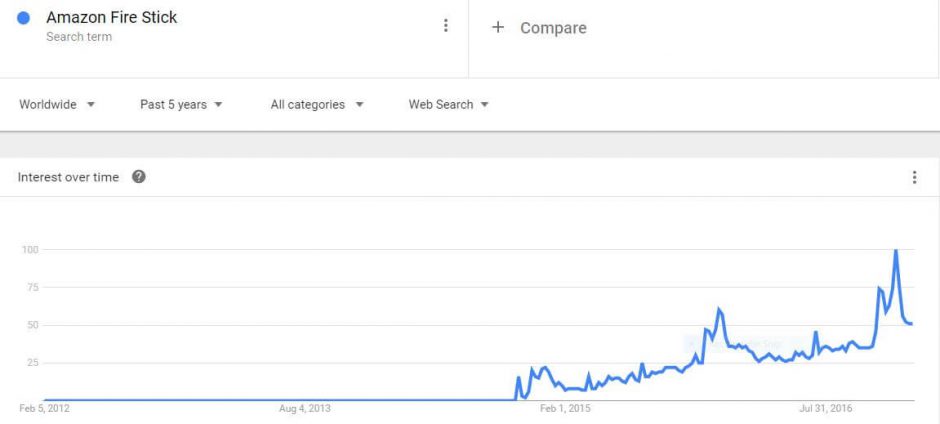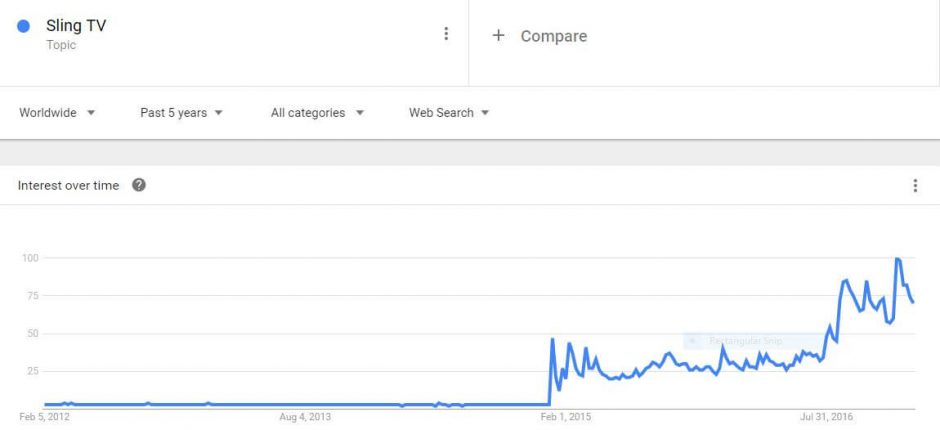 The 5-year trending charts above highlight the fact that this technology is relatively new. The first generation fire stick became available in November 2014 and Sling TV, a popular online streaming service, launched in February 2015. It's clear to me that they caught on quickly and interest remains strong.
Now, I can almost hear what you're thinking. Isn't there already a lot of competition in this niche Linda? Yes, of course, there is. But here's the thing. With a large and growing target market, members of your niche will have a ton of questions. Your job is to provide massive value by answering the questions!
So, let's talk about how you can do that!
In this Internet era, when folks have questions where do they turn? Billions of them go right to Google and type their question in a search box. We call those queries keywords.
Niche Keyword Research
I'm a member of an online marketing community that provides a keyword research tool for my use. I can use the tool to find low-competition keywords for any niche. Or, to express that in a different way, I can find phrases and questions people are searching for that not many websites are currently addressing.
Pretty cool, right?
So, armed with a little bit of knowledge about cable alternatives, I started doing keyword research, and I found a whole bunch of keyword nuggets. It would be easy to rank for many of these keywords because the competition is very low.
A Little Background
I researched basic questions, various devices, and streaming TV and video providers because not everyone will be looking for the same solution. For some people, an antenna may be all they need to get free broadcast television and completely eliminate a monthly bill.
Major broadcast channels like ABC, NBC, CBS, Fox, PBS, and others are available over-the-air (OTA). Those signals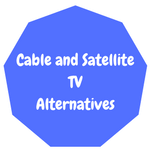 are bouncing off your house as you read this post. I installed an
outside antenna
that picks up about 30 English-language channels in my area that are free. Who knew?
If you're like me, talk of antennas brings up bad memories from pre-cable days when we had the rabbit ears. We think of lots of snow and static and poor picture quality. Well, forget that! OTA signals became digital in 2009, and the quality of the pictures I get from my antenna is at least as good as cable or satellite.
Most people who opt out of cable will want some type of antenna, either indoor or outdoor, to pick up local programming. The numbers of channels available will vary by area and also by the strength of the antenna you choose.
If you have a high-speed, broadband Internet connection, you can also get cable channels without the cable. There are a variety of devices you can choose from to access the necessary apps. If you have a Smart TV, you may already have access. Some blu-ray players also have streaming media capabilities. If not you may consider Amazon or Roku TV Sticks. A one-time purchase of around $40 sure beats monthly rental prices.
Sling TV has packages starting at $20 per month with no contract. I decided to supplement with Sling because there were a few channels like CNN, Hallmark, and the Golf Channel that I hated to give up. As an Amazon Prime member, I also get their video streaming services. A new service was recently launched called DirecTV Now. And, of course, there are popular options like Netflix, Hulu, and others.
Low-Competition Keyword List
The first number following each keyword represents the average monthly traffic for the phrase. The second number is the QSR (Quoted Search Results) which is the number of competing websites currently using the exact term.
How to Cut My Cable Bill – 120/3
How Can I Watch TV Without Cable? – 252/11
Watch TV Without Cable or Satellite – 648/39
Can I Watch Local TV Without Cable? – 136/0
What is the Amazon Fire Stick? – 63,584/16
Does the Amazon Fire Stick Work? – 4,444/14
Install the Amazon Fire Stick – 488/2
What is Streaming TV – 53,791/27
What is the Roku Streaming Stick? – 24,934/10
What is a Streaming Device? – 496/15
What is a Smart Television? – 323/9
What to Look for in a Smart TV – 160/9
What is a Vizio Smart TV? – 3,533/8
Indoor Digital TV Antenna Reviews – 121/14
Outdoor Digital TV Antenna Reviews – 125/9
How to Install a Digital Antenna – 80/7
Best Rated Streaming TV Services – 104/2
What is Sling TV? – 648,720/118
How to Watch Sports Without Cable – 331/66
Watch Game of Thrones Online – 12,680/132
How Can I Watch Starz Without Cable? – 112/5
How Can I Watch Hallmark Movies Without Cable? – 88/0
Can I Watch Baseball Online? – 80/7
How Can I Watch ESPN Without Cable? – 89/5
CBS All Access – 158,763/99
We could go on…
But I think you get the picture. I hope this list is enough to get the gears turning and provide you with a good sense of the possibilities. Building a website is the easy part. I started my website for free by joining an excellent community called Wealthy Affiliate as a starter member. I've been completely satisfied because it has all the training and resources I need.
Remember, real people are typing the phrases and questions above into a Google search box and hoping to find answers. If you write helpful articles around these topics and optimize your posts for the search engines, you'll get traffic to your website. You can also share all of your posts on social media because that's a wonderful source of interested traffic.
Monetize Your New Website – Sign Up As An Affiliate
Once you have traffic, you can sign up for affiliate programs and promote relevant products and services to earn a commission. It doesn't cost anything to become an affiliate and the process in very simple.
All of the devices discussed in this post can be purchased through Amazon. Take a look at my earlier post called How to Become an Amazon Affiliate Marketer to get a feeling for the process. All affiliate program enrollments are similar.
You should be aware that developing content, getting ranked by Google, and generating traffic will take some time and effort. Please don't expect overnight results and you won't be disappointed. You need both patience and persistent, but I can tell you the results are worth it.
Vendors will supply affiliate links and banners like the one below to place on your site for promotional purposes. Readers click the link, go to the vendor's website, and complete the purchase. The great thing about affiliate marketing is that you don't have to worry about inventory, completing customer transactions, or shipping products. All of those headaches belong to the vendors. Sweet!
Affiliate links contain a unique embedded tracking code that identifies your affiliate account. Amazon commissions are based on the type of product sold and the quantity sold.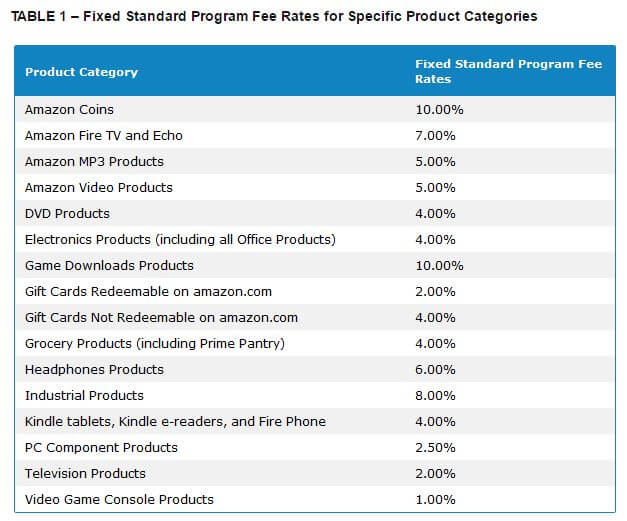 The commission rates for all Amazon products not specifically listed above range from 4% to 8.5% based on the number of items shipped in a given calendar month. There is a nice bonus associated with being an Amazon affiliate. If a reader clicks on your affiliate link, you receive a commission for anything the customer purchases while on Amazon's site.
There is also a cookie set that is effective for all Amazon purchases made by the customer within a 24 hour period.
Streaming services including Sling TV, DirecTV Now, Netflix, Hulu, and others also have affiliate programs that you can join. So income opportunities abound within this niche.
Are You Interested But Feel You Need Extra Help?
Why not consider joining Wealthy Affiliate as I did. They offer a 100% free Starter Membership that will have you up and running with your own website in no time. A starter membership includes 2 free websites along with hosting for the sites and 10 lessons.
You can read more about the advantages of this exceptional community HERE or you can click the image below to get started now. If you decide to join, please contact me right away on my profile page. I will be happy to help you get rolling.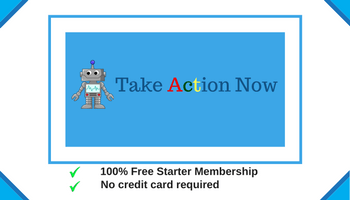 Please leave a comment below with your thoughts and questions. I look forward to hearing from you.
Like it? Please Share it!