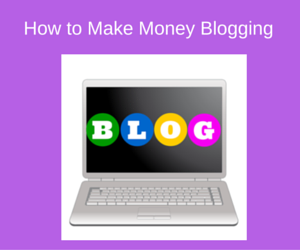 As a blogger, I get these questions all the time. Can you really make money blogging? How does that work? How to Make Money by Blogging is my attempt to respond to these queries and fully explain the process. Read on to discover why I chose to blog as a path to supplement retirement income online. Could this be a good option for you also?
A blog is a site that is published on the Web and contains information or discussion consisting of separate articles or "posts". If you spend even minimal time browsing on the Internet, you will quickly observe that there are blogs devoted to any conceivable topic. 
My focus today is on 3 of the best ways to make money blogging. If the concept of blogging is still relatively new to you, I recommend you start with my earlier post, What is a Blog and How Does it Work. This previous post introduces blogging and includes an informative video overview to enhance your understanding of blogging basics. You can then return with a solid foundation.
A Blogger's First Decision
What do I write about on my blog? The generic answer to that one is simple. Write about things that fascinate or inspire you! Indulge yourself and pick a topic you love. You will want to thoughtfully select a topic or niche that uniquely suits your personality and passions.
---
Recommended Reading: What is the Definition of a Niche and Why is it Important?
---
Do you have the perfect niche in mind? Are you keen to try the blogging life?
Your Next Step – Create a Website
To begin your online journey, you will need to create a website and secure hosting for your new site. You have a variety of options for accomplishing this goal that you can discover quickly by a Google search. I would like to introduce you to one possibility; the avenue I chose. I'm a member of an online community called Wealthy Affiliate (WA).
As I discovered, there is a huge advantage to WA for new bloggers. WA offers a completely free (no credit card required) Starter Membership. It's a fabulous opportunity to see what blogging is all about without making any on-going commitments. I don't know about you, but I don't buy things sight unseen. I prefer the label frugal to cheap, but you get the picture. 
 You can literally create a free website within the hour by selecting this option. To see all of the benefits to you that are included in the WA Starter Membership, check out my WA review.
Draw Traffic to Your Site
Once you've created your blog, your mission is to fill your blog with enticing content. Content creation is the fun part where you get to express yourself. To be clear, I've also found this step to involve a fair amount of work which is why I advocate careful selection of your niche. The job of creating content will be challenging but enjoyable if you love the topics.
Most blogs get readers from the search engines. Your objective is to craft valuable content that provides answers to keyword queries that members of your niche are typing into search engines. Your content must drive traffic to your blog. You must employ search engine optimization techniques to draw traffic effectively.
---
Recommended Reading: The How to of Search Engine Optimization – A Beginning Blogger's Guide
---
Got traffic? Excellent! You are now ready to monetize your blog.
3 of the Best Ways to Make Money Blogging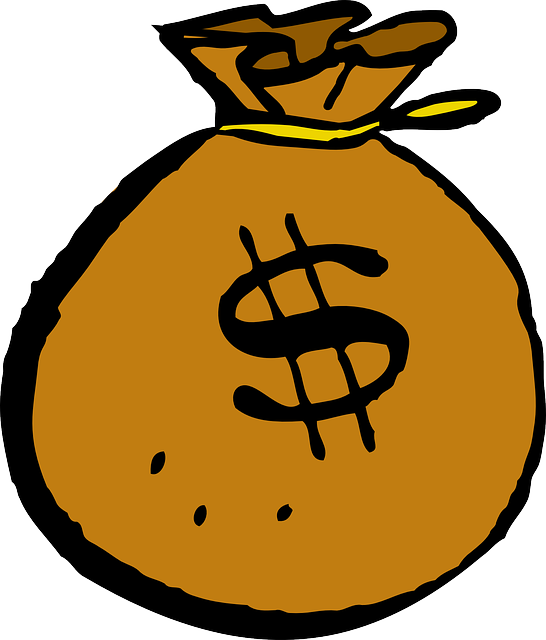 Let me be clear at the outset. There are multiple ways to make money blogging. I am focusing on three because they are relatively straightforward options that do not involve physical products and are reasonably easy for a new blogger to implement. So let's proceed to the main event.
Affiliate Marketing
Simply put, affiliate marketing involves selling someone else's goods or services for a commission. There are tens of thousands of affiliate programs to choose from to meet the needs of any niche. Becoming an affiliate is free. You can typically accomplish the affiliate enrollment process in less than ten minutes.
In a nutshell, you place affiliate links on your website for products you believe your readers will benefit from and enjoy. Visitors click those links and are instantly transported to the vendor's website. If a purchase transaction occurs, you receive a commission. Affiliate marketing is a proven technique that I use on this website.
---
 Recommended Reading: How to become an Amazon Affiliate Marketer
---
 Advertising with Google AdSense
Google AdSense is a program that allows website owners of any size to earn money by showing Google ads on their site that are relevant to users of the site. Creating an account is free. You can choose different ad sizes and formats. Adsense automatically matches text or display ads that are appropriate for your site based on the nature of your content and visitors.
Depending on the ad, you earn money based on either the number of visitors viewing the ad or the number of actual reader clicks on the ad. Revenue earned per impression or click is tiny (cents) so you need a lot of traffic to earn significant revenue. Still, it's a popular program due to the simplicity of both creation and administration. Google handles all administrative details.
Watch the video below to obtain an overview of the Adsense program.
Sell Digital Products
A third possibility for monetizing your blog is to sell digital products. For example, you might write an e-book on topics related to your blog content. It is not unusual for bloggers to create an e-book from several of their pillar articles.
If this is something you are interested in pursuing, Canva is a website where you can create an e-book for free. Canva enables the free creation and download of various designs through a user-friendly interface. E-books are one of many options.
In Summary
Once you have created a blog, filled the blog with useful information, and built up traffic, multiple ways exist to monetize your blog. If you still have questions on how to make money by blogging, post your question in the comment section below. I will respond to all questions.
If this post was helpful, please share it on your favorite social media sites.
To your success!