Are you a creative soul? Frankly, I believe everyone is! And, today we're going to chat about how to make money for retirement by unbridling that creative energy. You won't want to skip this post if you have any concerns about enough income after retiring,
And isn't that all of us?
I often wish I found my favorite platform for making money online before the retirement party was over. Mind you, I'm not saying it's ever too late to try something new. I regularly interact with dozens of retirees, some in their 80s and beyond, who would scoff at that nonsense.
But as planning goes, the best strategies are arguably those that are put in place well before your retirement date. That's because many plans require time for implementation, growth, and maturity. That's certainly true of my heartfelt recommendation for generating income in the online space.
Now is the time to start thinking outside that 9 to 5 box. Be proactive about defining your retirement years
I invite you to take those first transformational steps with me and discover the myriad benefits of niche blogging.
What is a Niche Blog?
A niche blog is a type of website that's frequently updated with new content called posts. Your content can cover any topic, but the best practice is to keep it narrowly focused. Develop an ideal customer persona (an avatar). Make it someone you can envision chatting and connecting with over a shared cup of coffee,
Naturally, you want to encourage readers to visit your blog and soak up everything you have to share. Readers appreciate depth and a series of related articles. So, keep visitors on your site longer and inspire them to come back with lots of relevant information that's directed squarely at their particular needs.
If viewers find what they need, chances are they will share it or recommend your site to others. And before you know it, your traffic will soar!
Niche Blogging Ideas Are Everywhere
I'm not overstating things at all when I say that your list of potential blog topics is limited only by the bounds of your imagination. To be sure, your list will be different from my own because it derives from the sum total of 
your
experiences and interests.
But here's a great starting point for anyone contemplating a digital lifestyle. I urge you to grab a notepad and pencil. Take a few moments to jot down the first things that pop into your head in each of the following categories:
Skills you've learned and perfected in the workplace that you can teach others. Maybe you're a wizard with spreadsheets and have tons of tips, tricks, and hacks to share.
Hobbies you find riveting like quilting, woodworking, gardening, jewelry making or knitting just to scratch the surface.
Leisure pursuits that chew up many of your non-working hours. These could even be things you have a classic love/hate relationship with like fitness.
Activities you're told you have a flair for like home decorating,
Consider any adopted lifestyle choices like a decision to become Vegan.
Don't forget the stuff you dream of trying when the daily work grind ends and you have more time. Perhaps you always wanted to learn to play the guitar but could never squeeze it into your busy life. Chronicling your progress is an option.
Where do your passions lie?
If you have an overarching passion that you just can't get enough of or stop talking about, that's likely to be your favored niche. But don't be too quick to discount anything that crops up on your list. Remember that your prospective Internet audience is global and there are bound to be many others who share your enthusiasms.
As a simple case in point, my son's thing is Japanese Anime. I admit I don't get the fascination. His interest goes way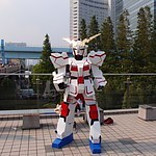 beyond a library of videos. He also builds and displays models and has an impressive collection of T-shirts.
I don't get it! 🙂 But that's perfectly fine. Bloggers don't write for everyone. They target a niche audience that shares their interest. And, there's no denying that the Anime tribe is enormous.
Who knew?
Blogging Is a Creative Endeavor
Transforming a hobby or passionate interest into an online business takes effort and a measure of entrepreneurial spirit. But, it's oh so rewarding on many levels. The fact is that blogging in all its myriad forms is a creative outlet.
You will:
Expand your horizons and knowledge base
Further develop your writing skills by crafting engaging articles
Explore imagery because your viewers are visual creatures
Consider the merits of adding video
Embrace a new approach to generating income
Take decisive action to enhance your later years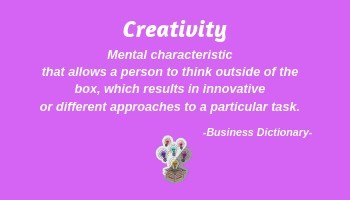 How to Grow a Blog Following
Share your hard-earned wisdom, experience, and passions by constructing a resource-packed website one blog post at a time. Provide the helpful tips your target market is already searching for.
Your Readers Don't Know How to Perform a Task, But You Do
Hence, you can prepare those much sought after "how-to" articles and tutorials that Internet users crave and appreciate. Leading people step-by-step to their desired end result is almost magical.
You Struggled With a Problem But Found a Solution
Your readers face frustrating challenges of all kinds. But you have answers. You can relate to the issues they're suffering because you were once there also. When folks have an "aha" moment on your site, that creates a powerful connection.
You Did Your Research and Can Help Others Cut to the Chase
Many visitors to your site are brand new to the topic at hand. Their curiosity is driving them, but they don't have a lot of time to spend conducting their own in-depth research. Your comprehensive article is precisely what they were hoping to find. And, in all likelihood, you just added a new follower.
In summary, growing a following involves putting customer needs first. First and foremost, your site must be viewed as a source of valuable information. Obviously, one doesn't become a trusted authority figure overnight. But consistency and persistence will win that battle over time.
You now have regular traffic which is the perfect scenario. Why? Because a site that's attracting a lot of eyes will make money. And now you understand why getting started as early as possible is ideal. Your customer-centric website has to evolve into a revenue-generating asset.
How Do You Get Paid for Blogging
Once reader trust is earned and you have traffic, there are a bunch of different ways to monetize your blog. Any of the following, or some combination of these methods, will work.
Affiliate Marketing
Affiliate marketing is my personal choice for monetizing my blog. The simplicity of this business model, along with the benefits to all participants in the process is a thing of beauty. I prefer not to get involved in the hassles associated with selling products of my own.
I promote products that I'm very comfortable recommending because I use them myself. In return, I earn a commission. Studies show that roughly 80% of online sales involve an affiliate. So, it's fair to say that this is a widely accepted practice. Affiliate programs are free and easy to join.
Recommended Reading: How to Make Money From Affiliate Programs: For Beginners
Ad Revenue
Once you have great content on your site and you draw regular traffic, you might want to consider placing ads on your site using Google Adsense. Companies pay Google to advertise their goods and services on websites across the Internet. As a website owner, you can sign up for free and display ads on your web pages.
You earn revenue when readers click on the ads (or in some cases view the ads). Revenue varies but is generally a few cents per click. One downside is that ads can be intrusive. But many webmasters find displaying advertisements to be a nice source of passive income.
Sell Your Own Products
Setting up an eCommerce site is relatively easy if you want an outlet to market products of your own rather than merely promoting items for other vendors. If you also have a brick and mortar business, selling online can be an excellent avenue for extending your customer reach.
Write an Ebook
Do you have aspirations of becoming an author?  Writing a self-published ebook is not uncommon today. Many bloggers decide to expand upon the topic of their niche and create a more substantial guide that may incorporate information from a series of posts and provide more depth.
If your Ebook targets the same audience, your blog may be the perfect marketing tool.
An established blog can be an excellent source of recurring monthly income. The amount you eventually earn is entirely dependent upon the effort you are willing to invest to achieve success. Blogging is a marathon rather than a sprint and requires persistence and patience.
You can work at your own pace because this is your business and you're the boss. The ideal scenario is one where you're planning ahead and have a year or two to nurture your labor of love. It takes time to establish trust with both readers and the all-important search engines who will send organic traffic your way.
How to Start a Blog from Scratch
If you're a complete novice, starting a blog from scratch is much easier than you may think. There are a few essentials that you will need, including a domain name, web hosting, and a blogging platform.
A domain name is a unique address on the Web where readers can find you. You want something brandable. Your web hosting determines where your content files will reside. Finally, a blogging platform is the software that lets you build and design the look of your site and manage the content you add. I can't say enough about the merits of WordPress.
Secure these three basics, and the foundation of your website can be live on the Internet in minutes. I found this positively thrilling, and I know you'll have a similar reaction.
One of the most appealing features of an online vs. offline business venture is the minimal cost. Naturally, a business that requires services and resources will involve operating costs. I operate my site through an all-inclusive, cost-effective platform. My annual premium membership runs me roughly $1/day.
There are blogging advocates who will tell you that you can do this entirely on your own. But that's not me. I'm a tireless advocate for getting coaching on all the blogging facets that make a difference. Additionally, I urge participation in a community of like-minded individuals who can answer the inevitable questions you will have, offer solutions, and cheer you on.

But wait! There's no need to spend a dime at this point in your journey of exploration. No description of how to start a blog from scratch can possibly take the place of hands-on experience. If you've stuck with me thus far, you may be a blogger at heart.
Therefore, why not take the next logical step?
A risk-free starter membership at my online platform will fill in so many holes and clarify a multitude of questions I may have failed to address. Build a free website, take some training, and engage with the community. Only through interaction can you know for sure that this approach to supplementing pension income is the right path for you.
Final Thoughts
Rather than worrying about the potential cash flow issues that retirement might bring, why not embrace a new strategy? Prepare for your future by learning how to make money for retirement in new and creative ways!
Creativity isn't a talent that you're born with. Nor is it a gene that you're missing. Instead, creativity is a mindset that allows us to think outside the proverbial box. It's a mental characteristic and learned skill that leads to innovative actions and positive results.
Nurturing and unleashing your creative resources today can have a dramatic impact on those retiree years ahead. To steal a quote from the legendary Dr. Seuss, "Oh, the Places You'll Go!"
Over to You
What's your niche? How much time can you devote today to securing a better future? Please jump into the comments below because we'd love to hear your thoughts!
Like It? Please Share It!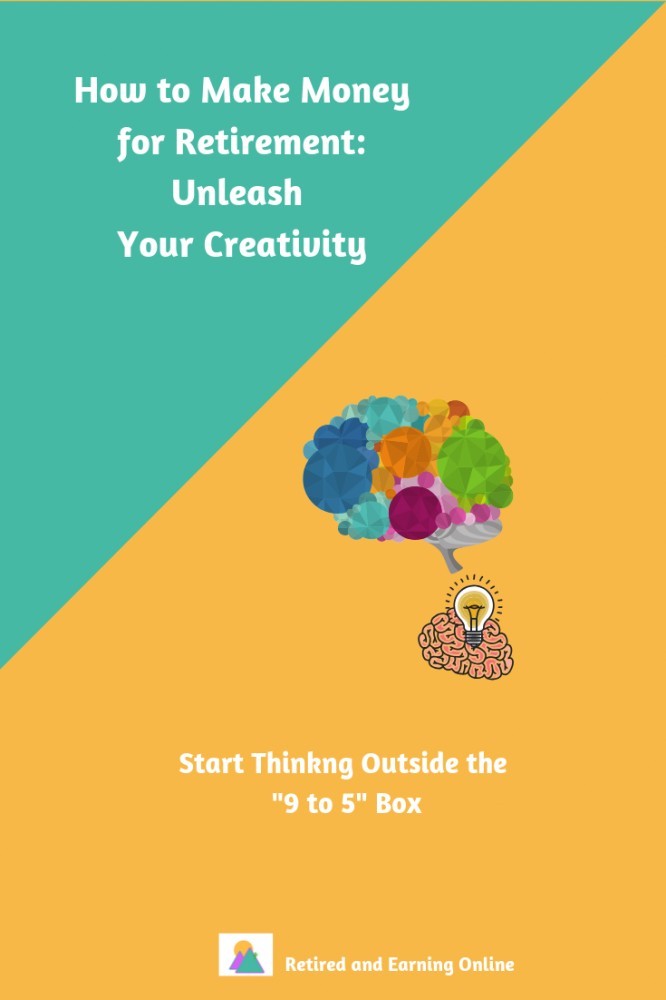 Please Pin It!