Target is a US-based retailer selling everything from groceries to patio furniture with stores in all 50 states. So, knowing how to get free Target gift cards is potentially beneficial for a wide range of consumers.
One interesting fact I recently learned is that 75% of the US population lives within 10 miles of a Target store. When you add to that Target's tagline of "Expect More – Pay Less", it's not surprising that this is a popular retail destination.
Free gift cards are a fabulous way for individuals and families to stretch the budget just a little bit farther.
So, let's talk about how you can earn free gift cards fairly quickly by performing simple tasks from the comfort of home.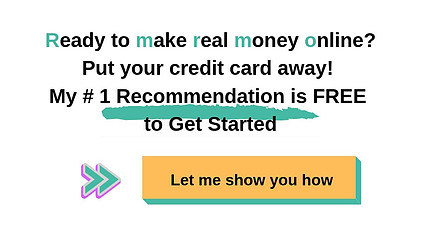 How to Get Free Target Gift Cards in 5 Ways
There are many rewards websites where you can make your downtime more productive by engaging in easy activities. You can do things like answering survey questions, completing trial offers, downloading apps, shopping with online partners, and watching videos.
In exchange for providing your valuable feedback and otherwise engaging with brands, you can choose to receive a gift card. Moreover, Target gift cards are available on many sites.
I chose the 7 websites or apps below because:
they are all legitimate sites that are free to join and safe to use
the minimum threshold for a reward is low ($5 or even less)
rewards are delivered promptly once you qualify and submit a request
In other words, gift cards will be in your possession very quickly for doing simple things that anyone can do. Furthermore, you can join all of these programs to improve your odds of earning more awards.
1. Offernation
Offernation is a GTP (Get-Paid-To) site where anyone 18 or older can join for free and make money in a variety of ways. You can earn by taking surveys, watching videos, completing offers, participating in cash contests, and referring friends. The website is owned by 99 Ventures LTD, which is a London-based online advertising company that also owns similar sites called Rewardingways.com and Superpay.me.
One excellent feature of this platform is that Offernation has a bunch of survey partners. There are always hundreds of surveys available that you can attempt. Of course, no one qualifies for every survey. But a large number of offerings dramatically improves your chances of successful survey completion.
Tasks pay in either dollars or points with 1 point equal to 1 cent. Members can readily convert from dollars to points or vice versa, depending on the award they are targeting.
One reward option is a Tango gift card (Target is included in the list of Tango retailers). You will need to earn 500 points to get your $5 electronic Target gift card, which can be used either in-store or online. Additional reward options include PayPal cash and Amazon gift cards.
Related:  What is Offernation? Is it Worth Your Time?
2. Swagbucks
Swagbucks is probably the largest and best-known GPT (Get-Paid-To) site on the Internet. Payouts to members since 2008 total more than $440 million. Members get paid for taking surveys, completing trial offers, shopping with retail partners, watching videos, playing games, and much more.
Membership is free for worldwide participants who are 13 years of age or older. The vast number and diversity of tasks make it easy to earn their proprietary points called Swag Bucks or SB. Each SB is the equivalent of 1 cent. You need to earn 500 Swag Bucks to redeem your earnings for a $5 Target gift card.
You may also redeem your Swag Bucks for many other retail gift cards or cash via PayPal. Your gift card is electronically delivered in a matter of hours after you submit a request.
Related: How Do I Earn Swagbucks?
3. Qmee

Qmee is a free online companion that lets consumers make money by searching the web, clicking ads, and sharing valuable opinions through online surveys. As shopping online becomes increasingly popular, most of us search the web looking for reviews and better prices.
Why not get paid for activities you're already doing?
Use Qmee's browser extension on your desktop or download their mobile app for earning opportunities on the go. This application offers plenty of well-designed surveys along with an intuitive, user-friendly interface.
Membership is open to US or UK residents who are 13 or older. To receive rewards from Qmee, you must create a free PayPal account and redeem at least one cash reward. Qmee uses your PayPal account to verify your identity. Fortunately, you can accomplish a PayPal redemption quickly because there is no minimum for a cash withdrawal.
Once your first PayPal distribution is complete (even if it's only 5 cents), you can request gift cards. Redeem a Target electronic gift card with as little as $5.
Related: How to Make Money With Qmee – Put Cash in Your PiggyBank
4. Shopkick
Shopkick is a free mobile app with a mission to make shopping fun again and let you earn points (called Kicks) along the way. In some cases, Kicks represent savings on purchases you were making anyway. But there are also several ways to earn Kicks without making a purchase.
Here are the various ways you can earn points with Shopkick:
Walk into participating retail stores (such as Walmart, CVS, Target, and Carter's)
Scan barcodes on select products while shopping with retail partners
Purchase featured products and upload an invoice
Make a purchase at certain stores (such as Best Buy) with a linked card
Complete an online purchase by starting in the Shopkick app
Watch short in-app videos
The conversion rate is 2.5 Kicks to 1 cent. Earn a $2 Target gift card with as few as 500 Kicks. Your electronic gift card arrives immediately. There are many gift card choices, in addition to Target. You may also request cash via PayPal.
Related:  What is the Shopkick App? Have Fun and Get Your Kicks!
5.  Fetch
Fetch Rewards is one of my favorite mobile shopping apps that launched in 2017 and is a personal favorite of mine. In all seriousness, what's better than earning rewards for uploading pictures of grocery receipts that we all have?
Fetch makes it super easy to make money with grocery receipts no matter where you shop or what you buy. You receive
at least 25 points for every grocery receipt you submit. Naturally, you can earn even more points by purchasing brands that partner with Fetch.
Fetch partners with multiple household names, including 311 recognizable brands such as Cheerios, Kraft, Oscar Mayer, and Scott. I love that I don't have to select specific products or stores in advance of shopping to save. You also don't ever have to scan any product barcodes.
Just snap a pic of the receipt and automatically get credit for any partner brand name products you decided to purchase. It truly doesn't get much simpler than that! Moreover, you don't want to forget to share this app with your family and friends.
You can earn 2,000 points ($2) for each person who joins Fetch using your invite code. What's also nice is that your friend will receive 2,000 points as well as soon as they upload their first receipt.
Your $3 Target gift card requires 3,500 points. But, to be honest, I recommend being a bit more patient because a $5 gift card only requires 5,000 points. I just received my latest distribution in the form of a $5 Target gift card this past week. Expect to see your digital card in your email within moments of making a request.
I think that's a pretty decent return on some crumpled receipts. What do you think?
Many other gift cards are also available such as Amazon, Starbucks, Best Buy, and more.
Related:  What is Fetch Rewards? Bring on the Easy Grocery Savings!
Final Thoughts
I think we can all use a few more gift cards in our life. So, I hope you enjoyed this article on how to get free Target gift cards. Don't feel like you have to pick just one of these 5 ways. Why not join them all? Each program is different and expands your opportunities to earn.
Target gift cards are ideal for holidays, birthdays, and everyday shopping needs.
I do understand if you're seeking a better way to earn a larger and more sustainable income online. I was looking for that also. That's why more than 4 years ago, I decided to build my website and grow an online business.  Furthermore, let me assure you that anyone can do the same.
You will need some training to achieve success. But that training, along with all the support and resources you need to grow a lucrative online business, is readily available. What's more, learning more about this incredible opportunity is entirely risk-free and potentially life-changing.
So, I urge you to check it out today!

Join the Conversation
Do you plan to join any of the 5 platforms discussed above? If you're already a member of one or more of these programs, have you seen success? Do you agree that knowing how to get free Target gift cards is useful? Please jump into the comments below and share your thoughts?
Like It? Please Share It!