No question about it, online success begins with a website. Therefore, learning
how to create a good website for your online business
is critical! But here's the good news.
Building a website with today's tools is fun!
I know a few of my retiree readers are looking askance at that statement, lol! Perhaps even a few of my younger readers. But I stand by my words.
Guidance is helpful, of course! And as is true of most tasks, the right tools, and resources are essential. But I can share some tips on that to steer you in the right direction.
Please stick with me because, in this post, I'll lay out some guidelines to help you create the functional, professional website you deserve.
11 Guidelines for How to Create a Good Website Your Readers Will Love
I present these basic guidelines based on my year long adventure as an online affiliate marketer. Each factor could be expanded upon, and in some instances, I have suggested additional reading. But these factors form the core of solid website creation.
Let's first dispel a myth that "if you build it, they will come." I'd like to replace that with "if you build it the right way, they will come!"
Why do you need a site?
Your website will fill several pivotal roles as a marketing tool, a communication medium, and a branding tool where you can showcase your expertise in a particular field. At the outset, you'll need to do some brainstorming, and these guidelines can direct that process. You might consider using SMART goal setting to structure your planning.
Throughout the discussion, I've incorporated a few of my favorite blogging resources that have earned a spot in my toolkit. They're all free to use, so I invite you to explore! Enjoy!
1.     Get Your Own Dot Com Domain
There are any number of places where you can build a free website. When you're just getting started that's probably okay. Why spend anything until you're sure the online world is for you? But when you're comfortable and motivated to make your business a success, you'll want to purchase a domain name.
Here's the problem with the freebie sites. They're located on subdomains, and that tends to detract from your website's credibility. From a practicality perspective, it also makes your Internet address long and difficult to remember.
For example, when I first got started a year ago, I had a free site whose URL was retiredandearningonline.siterubix.com. That's a mouthful! 
 Ideally, you want something memorable that describes you or what you do. Go for a name that's brandable.
A dot com extension is probably best, but if that's not available, dot net or dot org can also work. I quickly bought my own domain, and I recommend that approach. My domain costs me $13.99/ year, so I definitely place it in the budget-friendly column.
2.    Choose Your Website Builder Wisely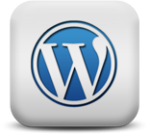 For me, the choice was a simple one. I use WordPress which is a complete content management system and the most widely used platform on the Internet. Using WordPress has multiple advantages because it's a free, open source program.
I suggest you steer clear of proprietary website builders. Many are touted as super easy to use with drag and drop features. That may be, but they also have limitations that WordPress doesn't have. Thousands of free WordPress themes let you choose the look and feel that you want for your site. You can make it your own!
WordPress also has thousands of free plugins that you can install to extend the functionality in a variety of ways. You'll want to be selective because too many plugins can make your site load slowly which can turn readers off. Balance is important but I love the additional capabilities this CMS offers, and it's not difficult to learn.
If you've used Microsoft Word, you'll feel at home in WordPress. The interface is very similar.
3.    Create a Clean Design
In essence, a website is a communication tool, and you want it to efficiently perform that function, right? A clean, uncluttered appearance works best for enticing visitors to stay on your site. Avoid the glitzy animations because studies show they just detract from the message.
Black text on a white background is always easiest to read. Make it scannable with lots of subheadings because website readers don't read from top to bottom. They scan in search of something that grabs their attention. Avoid the "wall of text" look!
Short sentences, paragraphs with 2 or 3 sentence, and lots of white space is recommended. Your former English teacher wouldn't approve, but she's probably not in your target audience anyway.
Limiting the number of colors used is also a good idea because a splashy color palette is yet another form of distraction and is unappealing.
4.    Focus on Easy Navigation
It's fair to say that you want to encourage visitors to your website to browse and explore all of your content. Making pages and posts readily accessible encourages this behavior and contributes to a positive user experience.
Navigation includes features such as a menu bar, list of categories, search box, and hyperlinks connecting internal pages.
Help your readers find everything you have to offer!
5.    Choose a Responsive Theme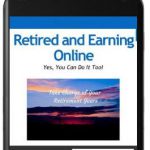 A responsive theme is one that adapts the screen display based on the device used to access the website. Many Internet users today use tablets or smartphones rather than a laptop or desktop computer. Google has identified responsiveness as a ranking factor, so this should definitely be factored into your design decisions.
Mobile-friendly is a must today!
6.    Add Visually Appealing Images
Most people are visual, and well-chosen images can add interest to an otherwise boring block of text. Pictures tend to break the text up and make it appear easier to read. Several awesome image sites exist where you can find beautiful graphics for your website that are free to use.
Canva is my go-to site for editing, combining and annotating graphic images to convey my message. It's also a stellar resource for creating a free logo.
Do be very aware and cautious about the size of image files. Optimizing is the key to adding visual flair without bogging down your site. One fabulous free resource to put on your radar screen is Tinypng.com where you can compress your graphics before insertion.
7.    Setup Your Site for SEO
SEO or search engine optimization is paramount if you want your content to rank in the search engines. I think it's pretty safe to assume we all want that! Installing an SEO plugin should be a priority. I use Yoast SEO and can't say enough about its ease of use and intuitive nature.
8.    Include Social Media Integration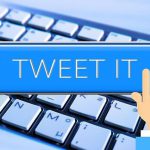 No one can deny the significance of social media in the online world. Encourage your visitors to share all your great content by installing a social media plugin and prominently placing those icons. I use
Sumo
, and it's served me well.
Let's make sharing easy, shall we?
We do love our tweeting!
9.    Secure Good Hosting
Very few decisions will have a more significant impact on the success of your online venture than your choice of a web hosting provider. Tons of options, services and price points exist in this arena, so do your homework. Sluggish server speeds and poor reliability can cause irreparable damage. And don't forget security! An SSL certificate is a must-have feature!
I have managed WordPress hosting on the SiteRubix platform, and it ranks as one of the best decisions I've made.
10.  Trite but True – Content is King
If you've been investigating the idea of creating a website for any time at all, the concept that content is king is already ingrained. And yet, it's impossible to overemphasize, so here it is again!
Define your mission and get to know your audience. Then commit to creating content that entices and provides massive value.
Address the concerns, questions, and pain points of your target market!
This is where the majority of your time will be spent as a webmaster. So choose your subject matter and niche carefully and go with something you find endlessly fascinating. I won't lie to you. You'll face your share of challenges and not every post will hit the mark. But you can fine-tune and tweak as you go.
Listen to your readers and respond accordingly! Don't be one of those would-be entrepreneurs who gives up in frustration. If you're open and willingly to learn as you go, you can ultimately thrive online!

11.  Spelling and Grammar Count
This is a pet peeve of mine. Can I rant for a moment? A site filled with spelling and grammar errors is not consistent with quality and creates a negative impression. Why do that when there are so many exceptional tools of the trade?
Face it, most of us are not English teachers, and we might also be lousy typists. So we need assistance with this aspect of content creation.
I swear by Grammarly!
This Week at Wealthy Affiliate
My regular readers are well aware that I'm a premium member of Wealthy Affiliate, the number one online marketing platform on the Web. What can I say? I love this community!
This afternoon's weekly webinar is yet another smashing example of the epic value I derive from participation. Jay Neill of Magistudios, a 10-year WA veteran, is presenting a live session on building a niche site from scratch.
I'll be front and center for the presentation because I invariably absorb some powerful tips from Jay's sessions. Not a member yet? Not to worry! All webinars are recorded, and whenever you take that plunge and join us, you can watch and benefit from hundreds of previous webinars at your convenience! Now, that's value!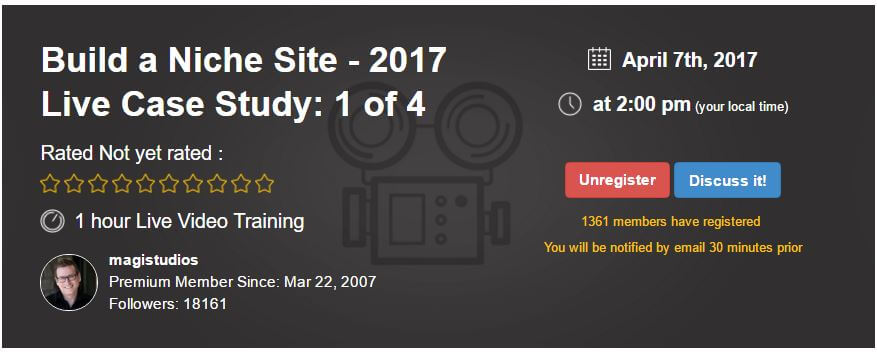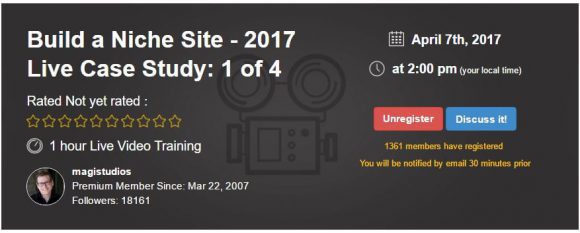 Summing Up
For anyone interested in working online, information on how to create a good website for an online business is mission critical. I'm excited to share my thoughts and perspectives on basic guidelines.
Were these guidelines helpful? Please give me a shout in the comment section below. Your opinions matter and I look forward to reading them!
Do you have family or friends who are also contemplating working from home online? If you think this post may assist them, please feel free to share!
Like It? Please Share It!